When is the next Steam Sale for PC and Steam Deck games?
Get the best PC games and Steam Deck games at a discount.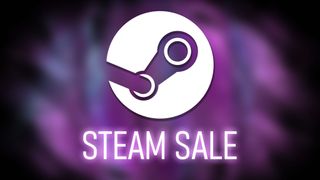 (Image credit: Windows Central)
The only thing the Windows Central gaming team loves more than playing video games is getting them at a discount and one of the best times to do that is during Valve's Steam Sale. There are four major Steam Sales each year and each offers hundreds of the best PC game discounts across every genre. However, there are also genre-focused sales at other points throughout the year that might be worth your time if you like a specific type of game.
Looking through the myriad of Steam Sale deals can be somewhat daunting. No worries. The Windows Central gaming team is here to help, whether you're looking for the best PC game recommendations or want to know which Steam Sale deals will give you a game that plays well on Steam Deck.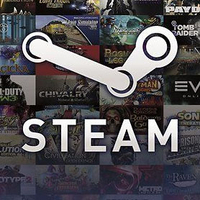 Steam Gift Card | Starting at $20
A Steam Gift Card allows the recipient to purchase games from a massive storefront library. Games can be redeemed on PC, Mac, or Linux. There are different amounts available such as $20, $30, and $50 gift cards.
When is the next Steam Sale 2023?
Sales marked with a star symbol (★) are one of the four major Steam Sales that occur throughout the year. These tend to have the best video game discounts across various genres.
★ Spring Sale 2023 — Mar 16 - Mar 23 @ 10am PT
Puzzle Fest — Apr 24 - May 1
Sports Fest — May 15 - May 22
Next Fest: June 2023 — Jun 19 - Jun 26
★ Summer Sale 2023 — Jun 29 - Jul 13
Stealth Fest — Jul 24 - Jul 31
Visual Novel Fest — Aug 7 - Aug 14
Strategy Fest — Aug 28 - Sep 4
SHMUP Fest — Sep 25 - Oct 2
Next Fest: October 2023 — Oct 9 - Oct 16
Scream Fest — Oct 26 - Nov 2
★ Autumn Sale 2023 — Nov 21 - Nov 28
★ Winter Sale 2023 — Dec 21 - Jan 4
Best Steam Sale game deals
The next big Steam Sale takes place from June 29 - July 13. When Steam Sales are live, we will list the best video game deals here and will note if a game is Steam Deck Verified.
Give yourself or your favorite PC gamer the gift of gaming with a Steam Gift Card. They are sold at various amounts starting at $20 and can be redeemed to make purchases from a giant list of games.
Tips to help save money and get the best deals during Steam Sales
Make use of that Wishlist: If a game on your wishlist goes on sale then you'll get an email from Steam notifying you of the fact. So mark all of the games you're interested in and then nab them when the price is right.
Check Flash Sales first and Daily Deals second: Flash Sales tend to have the most deeply discounted deals, but they only last for 12 hours. Meanwhile, Daily Deals refresh each day at 1 p.m. ET during a sales event. Daily Deals usually aren't nearly as cheap, but they still tend to offer some really good buys.
Compare prices with other sellers: Many outlets that sell video games will be acutely aware that the Steam Sale is going on and will have their own deals to get in on the action. Check around with other storefronts to see if any of them have the same game you want to purchase at a lower price point before buying from Steam. Additionally, you might want to use a deal tracker like IsThereAnyDeal to keep tabs on the game's you're interested in. You can connect it to Steam and get custom price alerts on specific games.
Check out reviews before purchasing: Steam makes it very easy to view a game's overall review rating as well as its most recent review rating. Sometimes an update can make a game that initially launched well act glitchy. Alternatively, sometimes a game can explode on another platform but then get a lacking PC port afterward. So you want to make sure that the game you're wanting to purchase plays well on PC or still works well on PC at the time of purchase.
Consider buying bundles: Sometimes multiple games will come bundled together or a game can come bundled with its DLC at a discount. If you think you'll be willing to sink a ton of time into a particular title or bundle, then getting the extra content or other games at a lower price will be worth your time.

Note: Steam bundles are smart. They recognize if you already own something within a bundle and won't charge you for that game or content. For instance, if I already owned Assassin's Creed Valhalla when purchasing an Assassin's Creed bundle that included it and two other AC games then Steam would remove the cost of Valhalla from the deal.
Steam-powered fun
You can find some of the very best PC games on sale during Valve's Steam Sales. Oftentimes. games that have blown up in the past or the ones that didn't sell well can be found going for super cheap during these magical events (funny how that happens, huh?). You can catch up on the latest hits or dive into the best hidden gems while going nice and easy on your wallet.
Of course, many of the best PC games on Steam also work with Steam Deck. So if you already own this handheld, you might be able to get an awesome new game to play on the couch as well as at your desktop or laptop.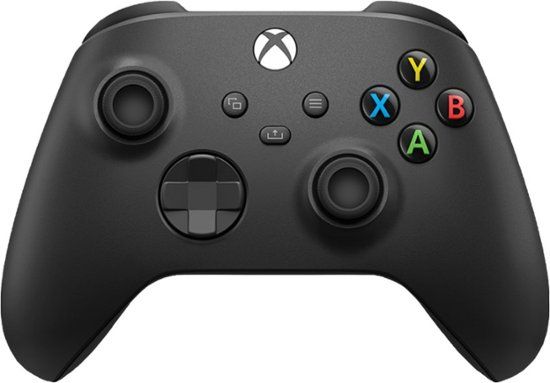 Xbox Series X|S Controller
The Xbox Series X|S Controller works beautifully for compatible PC games on Steam or Steam Deck gaming. It features Bluetooth and a comfortable design that feels great in adult hands. Not to mention, many game developers plan their controls around this setup.
Get the Windows Central Newsletter
All the latest news, reviews, and guides for Windows and Xbox diehards.
Self-professed gaming geek, Rebecca Spear, is one of Windows Central's gaming editors with a focus on Xbox and PC gaming. When she isn't checking out the latest games on Xbox Game Pass, PC, or Steam Deck; she can be found digital drawing with a Wacom tablet. She's written thousands of game guides, previews, features, and hardware reviews over the last few years. If you need information about anything gaming related, her articles can help you out. She also loves testing game accessories and any new tech on the market.