World of Warcraft: Dragonflight's next patch takes players to the Emerald Dream on November 7, with Season 3 to follow
Guardians of the Dream, patch 10.2 for World of Warcraft: Dragonflight, brings a host of new features for players.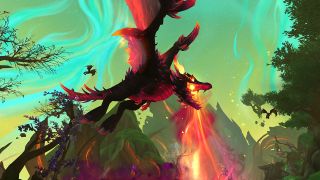 (Image credit: Blizzard)
What you need to know
Just as Blizzcon comes to a close, World of Warcraft: Dragonflight fans can expect a brand-new update.
The Guardians of the Dream will add a new outdoor zone, The Emerald Dream, along with new raids, dragonriding updates, events and more.
The Guardians of the Dream update will launch on November 7, with Season 3 of World of Warcraft: Dragonflight starting on November 14.
---
The Champions of Azeroth and the Dragonflights will soon have a new fight on their hands in World of Warcraft: Dragonflight as the second update, patch 10.2, has been announced for November 7. Fyrakk, the Primal Incarnate, will storm the Emerald Dream — an all-new outdoor zone coming with the patch — in an attempt to destroy the new world tree and absorb its power.
Following the completion of regional maintenance on November 7, World of Warcraft: Dragonflight champions will find an all-new zone in the Emerald Dream, complete with new quests to explore, public objectives, new denizens and much, much more. An all-new Renown and other rewards can be earned by helping the new Dream Wardens faction: which is composed of Keepers, dryads, druids, green dragonflight, and runebears.
Our Top Gaming Recommendations
The Guardians of the Dream update will also bring three new public events to the game, starting with Superbloom. The Superbloom event follows Sprucecrown, an Ancient, as it spreads bloom while players fight off enemies and assist with tasks. This leads to the Emerald Frenzy, where champions are encouraged to collect items after a sapling appears to usher in the Emerald Bounty. You'll be able to test your green thumb, grow the seed to gain rewards and reap added bonuses once the seed blooms.
Dragonriders can also look forward to new racing courses, glyphs, customizations, and a new drake — a Faerie Dragon — with the update.
Dragonflight Season 3
The Guardians of the Dream update will usher in Season 3 of World of Warcraft: Dragonflight which begins on November 14.
Fyrakk is intent on setting the new World Tree in the Emerald Dream ablaze so that he may absorb its power and use it as a conduit to send flames throughout Azeroth. Players will be faced with a new raid: Amirdrassil, The Dream's Hope where they will encounter 9 bosses, including a dragonriding encounter and Fyrakk's lieutenants and allies, before finally facing Fyrakk at the top of the World Tree, Amirdrassil.
Looking for Raid (LFR) Wing 1, Normal, Heroic, and Mythic difficulties will all be available for the raid at launch.
Season 3 will also bring eight dungeons to rotation, including some which had not previously been available before in Mythic+. The new dungeon rotation includes Dragonflight dungeons and some from previous expansions:
Dawn of the Infinite: Galakrond's Fall
Dawn of the Infinite: Murozond's Rise
Waycrest Manor (Battle for Azeroth)
Atal'Dazar (Battle for Azeroth)
Darkheart Thicket (Legion)
Black Rook Hold (Legion)
The Everbloom (Warlords of Draenor)
Throne of the Tides (Cataclysm)
Of course, a new season also means new PVP cosmetic rewards, mounts, and achievements can be unlocked. A new world boss, Aurostor the Hibernating, has also been awakened. Players can join together to put him back to sleep and earn extra rewards.
World of Warcraft: Dragonflight is published by Blizzard, which was recently acquired by Microsoft in a record-breaking deal. Now that World of Warcraft — along with other Activision Blizzard titles — is a first party IP under the Xbox banner, there are questions about when and how they will come to Xbox Game Pass. There has been no official word at the time of writing this, though Activision did release a statement that it would be 2024 before some titles, like Call of Duty: Modern Warfare 3 and Diablo IV, are added to the subscription service.
Blizzcon, the annual convention for all things published by Blizzard, is expected to run through November 3-4 this year.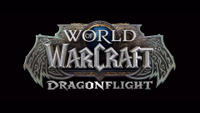 World of Warcraft: Dragonflight | $60 at Battle.net
Dragonflight is a return to form for Blizzard. Blizzard focused on being fun-first, rather than engagement-first this expansion round, creating a game that will satisfy all types of players, unless you're a newcomer.
Get the Windows Central Newsletter
All the latest news, reviews, and guides for Windows and Xbox diehards.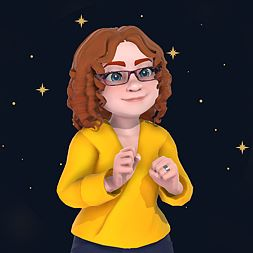 Cole is the resident Call of Duty know-it-all and indie game enthusiast for Windows Central. She's a lifelong artist with two decades of experience in digital painting, and she will happily talk your ear off about budget pen displays.