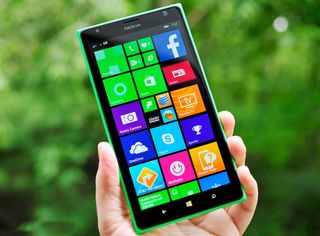 A lot can happen in a week. New apps join the Windows Phone Store or Windows Store. Your favorite apps can get a big update with a new look or new features. Device rumors come and go. Seven days might not seem like much, but it can be an eternity in the tech news cycle. Every week we're going to compile the biggest stories into one post, so you never fall behind – In Case You Missed It.
Windows Phone
Microsoft + Windows
Apps
Games
Xbox
Misc.
My random thoughts from this past week
This past week was all about Xbox. Not surprising since Gamescon, a major gaming convention, was happening in Germany. I'm excited for the future of Xbox One. The Xbox One has had a rough start since launching last November and isn't doing so hot when compared directly to the PlayStation 4. The battle isn't over yet though, so-called "console wars" play out over the entire console lifecycle. There are still many years left before we can declare one winner over the other.
Personally I'm happy I went with the Xbox One over the PlayStation 4 last November. Since the launch of the new generation of consoles, we've seen better support from Microsoft for their console and have seen continuous feedback and improvements. This past week we learned that future updates to the Xbox One will bring a powerful media player, improved social features, digital pre-loads, threaded messages and more. The Xbox One gets better each month and doesn't just fix bugs, but adds feature. Contrast that with the PlayStation 4 which had a big feature update in April, but has more or less just received bug fixes.
Earlier this week Daniel confirmed the specs for the upcoming Windows Phone 8.1 handset from HTC. It's going to be the HTC One (M8) hardware, but with your favorite operating system installed instead. I'm mildly excited about the device. It looks great and has killer specs, but I'm just hesitant about how much support it'll get from HTC post-launch.
No OEM can live up to the support offered to Lumia devices, and I'd be cautious to get a non-Lumia device as my daily driver. On that note, I am looking forward to the Lumia 830. We're expecting to find PureView technology, including a 20.1 MP rear camera, in the device. It's also going to be extremely pocketable with a rumored display size under 5-inches. I'm more curious about this device than a recycled Android phone.
I'm digging Swarm, a new app from Foursquare. I've been a big fan of Foursquare for years and have anxiously awaited Swarm for Windows Phone. It launched with a few bugs, but two post-launch updates show that Foursquare is dedicated to ironing out the app. Notifications didn't work at first but have started working without an update. Seems that was a server issue, and now they work flawlessly for me.
Swarm improves upon Foursquare by making it easier to see what your friends are doing, find your friends and make plans with friends. You can make 'plans' within the app and don't need to send out an invitation list. Swarm will use your location and the current location of your friends to plan hangouts.
ICYMI Mailing list
Subscribe to my newsletter to get the above content and more delivered to your inbox. I'll share the above content with you, plus share a few extra links to cool stories and products from around the web. You can even submit links to your blog post or apps that you'd like to be shared with the community. Just send me a tweet (@samsabri) with the URL to your story or app and include the hashtag #ICYMI. Note: I'll be sending out today's list in a few. Going to add my favorite links from around the web.
Share your thoughts on this past week of Windows Phone, Windows, Xbox and Microsoft news!
Get the Windows Central Newsletter
All the latest news, reviews, and guides for Windows and Xbox diehards.