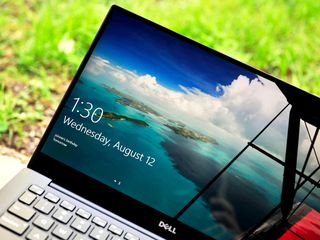 A lot can happen in a week. Seven days might not seem like much, but it can be an eternity in the tech news cycle.
Between Windows news, hardware and software developments and Microsoft's fast-paced movements throughout the technology landscape, it's never easy to keep your hand on the pulse of technology. Not to mention everything that's going on right here at Windows Central!
Every week we're going to compile the biggest stories into one post, so you never fall behind – In Case You Missed It (ICYMI).
Windows
Windows 10 has had a good month. After officially being released on July 29, the operating system has already seen its share of the market climb to 5.21% as of early this week.
In the gamer community, that percentage appears to be even higher. According to Valve's hardware survey for the month of August, Windows 10 is being used by over 17% of all Steam users.
Windows 10 still has a long way to go before it dethrones Windows 7 at just under 51%, but that number is way down from nearly 61% in July.
Microsoft Edge is enjoying slightly smaller gains. The new browser makes up only about 2.03% of the PC browser market since its launch. Edge's predecessor, Internet Explorer 11 is still king at 26.9%, with Chrome 44 coming in at 17.6%. Still, considering that Edge is only available on Windows 10 devices, it's a pretty decent start.
Microsoft also announced this week that the Windows Insider program now has over 7 million users. Though the program started last September, the number of participants has increased by 2 million in just two months.
Those seven million Insiders, and many other Windows 10 users, should see the first major feature update in November. "Threshold 2," as it was commonly referred to, is expected to bring some great new features, like Microsoft Edge browser extensions, and quite possibly, a universal Skype, Messaging, and Video app.
Other notable items:
Windows 10 Insider preview build 10532 adds Cortana in Japan, English in Australia, Canada, and India
Microsoft brings native translation features to Cortana in Windows 10
Microsoft
This week, Microsoft started taking pre-orders for unlocked Surface 3 LTE tablets at their retail stores. The 64GB model will fetch $599 while the 128GB one will go for slightly more at $699.
For once, long-time rivals Microsoft and Google are taking a break from the skirmishing to work together. They have joined with Amazon, Mozilla, and a handful of other tech companies to form the Alliance for Open Media, a group seeking to create open source media codecs.
The initial project will revolve around the creation of a next-generation video format that is:
Interoperable and open
Optimized for the web
Scalable to any modern device at any bandwidth
Designed with a low computational footprint and optimized for hardware
Capable of consistent, highest-quality, real-time video delivery
Flexible for both commercial and non-commercial content, including user-generated content.
As far as current formats go, it looks like Microsoft Edge will support Google's open-source WebM video format shortly.
And it's not just software that's getting overhauled. Microsoft may be planning to renovate its Redmond, Washington headquarters. They have hired famed architectural firm Skidmore, Owings & Merrill LLP to redesign the campus to give it a more open layout and possibly even include restaurants, retail stores, public art, and living spaces.
Other notable items:
A Bing search for 'Firefox' or 'Chrome' in Windows 10 suggests using Microsoft Edge
Miscellaneous
Windows Central was on the scene at IFA 2015 this week in Berlin, Germany. Intel formally introduced the world to their 6th-Gen Core "Skylake" processors, which have been specially optimized for Windows 10.
Of the many devices announced by different companies, one of the most interesting was Lenovo's MIIX 700 Windows 10 tablet.
We went hands-on with the MIIX 700 and were pretty impressed. Despite its strong resemblance to a certain Microsoft tablet, the MIIX 700 is likely a good thing for Windows 10 and the Surface brand.
Another standout at IFA was Toshiba's gorgeous Radius 12 convertible laptop. The Radius 12 packs a whole lot of punch, including an Intel Skylake and a display, into a svelte form factor that flips from PC to tablet.
Other notable items:
ASUS announces the VivoStick, a small stick PC that runs Windows 10
Share your thoughts on this past week of news! And we'll be back again next week to do it all over again.
Windows Central Newsletter
Get the best of Windows Central in your inbox, every day!
How about news that Microsoft has confirmed they are totally insane, by killing off the last of the apps people love from WP 8.1?

WP news aren't covered in ICYMI articles...

WP news is regularly covered in ICYMI articles.....

WP news is regularly covered in Windows Phone Weekly Digest

I must be out of the loop. Which app are you referring to?

MS make it backward compatible. Come on!

I gotta ask. Is Daniel not doing the weekly #AskDanielWP anymore? I really enjoyed those. It's been two weeks already since the last one. :/ Could it be that the questions are not good enough? People asking the same questions? Or maybe just not enough questions being tweeted?