This 27-inch 5K monitor from Samsung is WAY cheaper than Apple's Studio Display — but only for Cyber Monday
The Samsung ViewFinity S9 makes the Apple Studio Display look stupid.
If you're looking for a new monitor for your home or office workstation, the Samsung ViewFinity S9 might be an excellent choice. It's one of very few 5K monitors on the market right now, competing head-to-head with Apple's ultra premium Studio Display. However, right now for Cyber Monday, the Samsung ViewFinity S9 is almost $400 cheaper than the Apple Studio Display, making it a total no-brainer!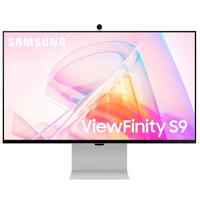 Samsung ViewFinity S9 5K Monitor | was $1,599.99 now $1,209 at Amazon
This is Samsung's first 5K monitor, which competes head-to-head with the Apple Studio Display. It's one of few 5K monitors built for Windows PCs, featuring a high-quality aluminum chassis, large 27-inch IPS display with anti-reflective coating, and of course, a glorious 5K screen resolution.
✅Perfect for: Productivity workflows, media consumptions, those looking for a display that matches the Apple Studio Display in design and sharpness.
❌Avoid if: You like to game on your PC. Most GPUs will struggle to push 5K pixels at anything above medium settings.
💰Price check: $1,299 at Best Buy, $1,299 at Samsung
More great Cyber Monday deals
5K is just so good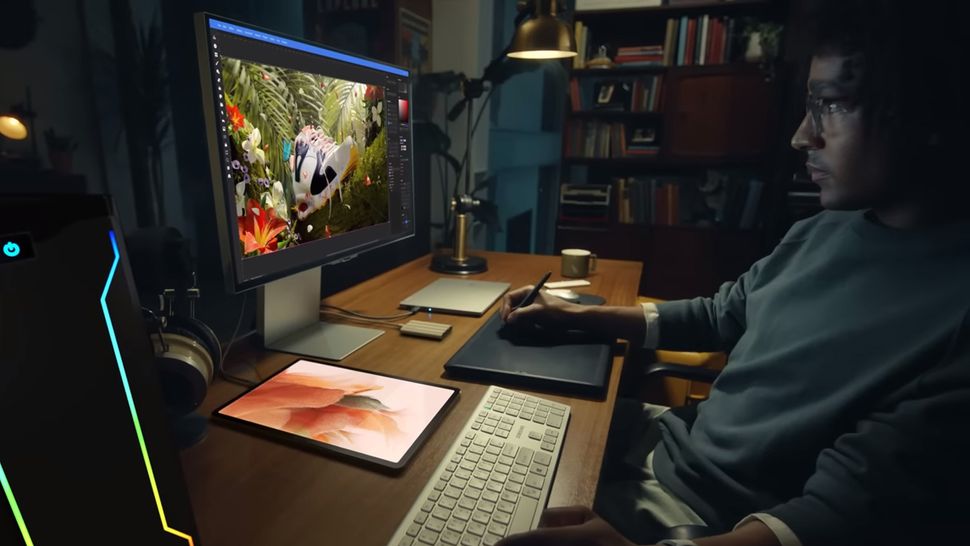 The Samsung ViewFinity S9 5K is the only product on the market that can truly rival the Apple Studio Display at the moment. Both displays feature a similar design, made of high-quality materials, and use a 27-inch 5K screen with a 16:9 aspect ratio and 218 PPI (pixels per inch) for a super crisp image.
Cyber Monday 2023
• Handpicked: The best deals overall
• Xbox accessories under $100
• Best gaming laptop deals
• Best Xbox console deals
• Best gaming TV deals
• Best Xbox storage deals
• Best graphics card deals
• Best motherboard deals
• Best monitor deals
• Best deals on power banks
The Samsung ViewFinity S9 5K boasts a 99% DCI-P3 color gamut, which means it's a great choice for those who deal with color. It also has an anti-reflective matte coating applied to the display glass, which reduces glare and diffuses light way better than the base-model Apple Studio Display, which costs $1,599.
Using your smartphone phone, you can custom calibrate the display to match your environment and ensure optimal color accuracy. The monitor has one Thunderbolt 4 USB-C port, one miniDP port, and three USB-C ports on the back for data transfer and power. It's also compatible with both Windows and Mac devices, making it a great option for Mac users who don't want to pay for Apple's pricey alternative.
The ViewFinity S9 5K also comes with a webcam peripheral that attaches to the top of the monitor. The sensor is great, featuring a much wider field of view compared to the Apple Studio Display.
Finally, the monitor has a metal stand that supports height and tilt adjustment, unlike the Apple Studio Display. The stand also allows rotation, so you can use the monitor in portrait mode if you wish.
The Samsung ViewFinity S9 5K surpasses the Apple Studio Display a number of key ways, and for almost $400 less than Apple's product, Samsung's display is the obvious choice for Cyber Monday.
Get the Windows Central Newsletter
All the latest news, reviews, and guides for Windows and Xbox diehards.