Pixels gone wild: Cyber Monday's best 4K and Ultrawide monitor deals going on now 2023
Oh my God, Becky. Look at her monitor. It's so big.
Ah, Black Friday and Cyber Monday. The biggest sales event of the year, where you can find crazy deals for the best 4K monitors and the best ultrawide monitors. Luckily for us, some Cyber Monday monitor deals can even last a couple of weeks after the official day has come and gone.
We at Windows Central are constantly scouring the internet for the best discounts to help you find 4K monitors and ultrawide monitors being sold for significantly lower prices than usual.
4K monitors are excellent for displaying crisp and clear imagery so you can take in every detail of your projects, shows, or even video games. Meanwhile, ultrawide monitors, including curved monitors, are perfect for multitasking between programs or browser windows. Here are the very best Cyber Monday 4K monitor and ultrawide monitor deals going on now.
Quick Links
The best monitor deals for Cyber Monday
The best Cyber Monday deals: Quick links
When does Cyber Monday end?
Pinning down the exact day for Cyber Monday deals is somewhat tricky. Amazon's actual Black Friday deals event runs from Nov. 23 through Nov. 24 and then switches to Cyber Monday days from Nov. 25 through Nov. 27. However, each retailer is different. Most will have awesome deals leading up to these days while others will trail the days or weeks afterward with serious discounts.
Don't worry. We at Windows Central are busy scouring the internet to keep up with the latest discounts and will update this page accordingly. So check back regularly to see what the very best Cyber Monday 4k and ultrawide monitor deals currently are. You can also check out our picks for the best 4k monitors and best ultrawide monitors.
4K and Ultrawide monitors FAQ
Does 4K really make a difference?
It can definitely be noticeable compared to lower pixel count displays. 4K literally means there are roughly 4,000 pixels running horizontally across a screen. Within TVs and monitors, this number is usually around 3840 x 2160 pixels and makes it so there is more clarity and crisp details in the images that are displayed compared to lower-pixel monitors.
What size monitor is considered ultrawide?
Any display with a 32:9 aspect ratio is considered to be ultrawide. This is basically two 16:9 screens put next to each other. Even though 21:9 monitors are large, they are not considered ultrawide but rather are seen as monitors with additional screen space.
Should I use a 4K or ultrawide monitor?
This is really a matter of preference. 4K means that a monitor will have better resolution than average to help details come through more crisply and is a great option for people who work on creative projects, love to watch movies, or play video games. Meanwhile, anyone who tends to multitask between more than one program at a time will benefit from having an ultrawide monitor, which has the space to comfortably split the screen between multiple windows. It's also possible to get a 4K ultrawide monitor if you are willing to pay a higher price for one.
What is the best curvature for a monitor?
It's partially a matter of preference, how large the display is, and how far you sit from the screen. Curved monitors typically range from 1000R to 4000R, with the R standing for radius. The smaller the number before the R, the more rounded the monitor curve is. The flatter the monitor, the further back a person can sit and still effectively view the screen. It's generally considered that 1000R to 1800R is the ideal curvature for helping a monitor envelope your viewing area depending on how large the display is and how far back you want to sit from it. In gaming, you might want a more pronounced curve of 1000R to really encompass you in your gaming world.
Is an ultrawide 49-inch monitor too big for gaming?
Not necessarily — in many cases, an ultrawide 49-inch monitor can help add to the immersive experience. It really depends on the game for how wide the viewing window can be. Since many of the largest gaming monitors tend to be around 34 inches this is also around the size that most game viewing windows are. However, using a 49-inch monitor can help draw you into the experience better than smaller monitors can, even if the sides are sometimes blacked out rather than fully being used to show the game you're playing. For instance, playing Diablo IV on an ultrawide monitor allows you to see more of the world at once, including enemies and turns in the path that are further away from your character.
Are there any downsides to 4K monitors?
4K monitors help imagery come through a whole lot more crisply, but they also tend to consume more power and require higher requirements from your system. Before purchasing a 4K monitor, make sure that your desktop or laptop supports 4K.
Is ultrawide the same as 4K?
No, there are some 4K ultrawide monitors out there, but both features are not guaranteed to be on a monitor. Ultrawide refers to the aspect ratio of a display, while 4K refers to the amount of horizontal pixels that make up the display. In other words, ultrawide refers to the shape of the display, whereas 4K refers to the clarity of the imagery that the display produces.
Get the Windows Central Newsletter
All the latest news, reviews, and guides for Windows and Xbox diehards.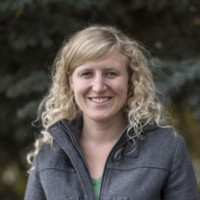 Self-professed gaming geek, Rebecca Spear, is one of Windows Central's gaming editors with a focus on Xbox and PC gaming. When she isn't checking out the latest games on Xbox Game Pass, PC, or Steam Deck; she can be found digital drawing with a Wacom tablet. She's written thousands of game guides, previews, features, and hardware reviews over the last few years. If you need information about anything gaming related, her articles can help you out. She also loves testing game accessories and any new tech on the market.