Your couch called, it wants a new gaming TV for Cyber Monday 2023: Here are the best deals going on now
It's time to grab a fantastic gaming TV at a more affordable price.
If you're searching for one of the best gaming TVs for Xbox Series X or PlayStation 5, Cyber Monday is definitely a time when you can get one at a major discount. To support the desired 4K resolution and 120Hz refresh rates in your favorite games, you must get a TV with at least one HDMI 2.1 port. Of course, you'll also need one of the best HDMI 2.1 cables as well since using an older cable won't support these top-tier features. Thankfully, many retailers are setting the best gaming TVs at competitive lower prices for Cyber Monday right now.
But what kind of TV should you get for gaming? Anyone wanting to get the most out of their gaming consoles' visuals will want a 4K TV with an OLED panel. You see, OLEDs offer true black, meaning the pixels actually turn off when displaying black. Meanwhile, 4K resolution allows details to come through more crisply to really pull you into the adventures you're experiencing.
This makes it so that colors and details come through far more vibrantly, even in darkly lit scenes. The day I switched to OLED, I realized I would never want to go back to anything else during my gaming sessions. Without further ado, here are the best Cyber Monday gaming TV deals going on now.
Quick Links
The best gaming TV deals for Cyber Monday
When does Cyber Monday end?
Pinning down the exact day for Black Friday deals and Cyber Monday is somewhat tricky. Amazon's actual Black Friday deals event runs from Nov. 23 through Nov. 24, and then switches over to Cyber Monday from Nov. 25 through Nov. 27. However, each retailer is different. Most will have awesome deals leading up to these days while others will trail the days or weeks afterward with serious discounts.
Don't worry. We at Windows Central are busy scouring the internet to keep up with the latest discounts and will update this page with the latest deals for the best gaming TVs for Xbox Series X|S and PlayStation accordingly. So check back regularly to see what the very best Cyber Monday gaming TV deals currently are.

Don't forget to grab the best HDMI 2.1 cables to connect your TV to your console. Without an HDMI 2.1 wire, you won't be able to take advantage of the superior gaming experience an HDMI 2.1 TV provides.
The best deals for Cyber Monday: Quick links
Gaming TV FAQ
What is the best type TV for gaming?
There is some debate over which display type is best for gaming TVs, but largely the most common answer is OLED. As you can read in my OLED vs QLED vs AMOLED vs Mini LED comparison, OLEDs offer some of the very best features including super fast 0.1ms to 1ms response times, refresh rates as high as 240Hz, wide viewing angles, extremely vibrant imagery, and crisp details. All of this works together to provide an amazing viewing experience for your gaming needs.
Something I especially love about OLEDs is that they offer true black, meaning the pixels actually turn off when displaying black rather than showing grey like most other panel types do. This results in the colorful pixels next to the black ones really popping to show off better details in every scene.
What size is good for a gaming TV?
This really comes down to a matter of preference, how far away your seat is from the TV, and how much space you have. Typically, the best gaming TVs available are usually between 43 and 65 inches, but if you're willing to spend more there are some awesome TVs that go as large as 98 inches. A larger screen might help you pick up more details in your games, but you need to be seated the right distance from the display to make this viewing experience effective. Additionally, you'll want to make sure that the size TV you want to purchase will fit in your designated area.
Does DisplayPort or HDMI provide better quality?
It's less common, but there are TVs out there that have DisplayPort connections on them. There isn't really a significant difference in playing quality when playing on either a DisplayPort or HDMI connection. However, HDMI is far more common for living room tech, so it will likely be more convenient to use with your own setup.
Is TCL a good TV brand?
TCL has made a name for itself by offering TVs at a lower price than many competitors. It's a decent brand overall that tends to offer great picture quality. However, sometimes the streaming software on TCL TVs can be really slow and clunky. Additionally, the least expensive TCL models tend to have fewer ports and features, so you'll need to make sure that the one you're looking at offers everything you need. But if you do your research, you can find a TCL TV that works well for you.
What does HDMI 2.1 ports on TVs do for gaming?
HDMI 2.1 is the latest and most powerful form of HDMI port commonly available on TVs. It supports 4K resolution at a 120Hz refresh rate for gaming consoles like Xbox Series X and PS5. Plus, it can even reach up to 144Hz with compatible gaming monitors. This leads gaming imagery to come through very quickly and crisply for fine details that show the latest signals sent from your gaming system.
Is a TV better than a monitor for gaming?
It really depends on your preferences and on the type of TV you use. The best gaming TVs offer larger displays and can offer extremely good color accuracy and contrast to show game visuals off to better effect. However, monitors can have higher refresh rates, faster response times, and lower lag. But you'll need to evaluate every TV on a case-by-case basis as some offer far better refresh rates, input lag, and response times than others.
Get the Windows Central Newsletter
All the latest news, reviews, and guides for Windows and Xbox diehards.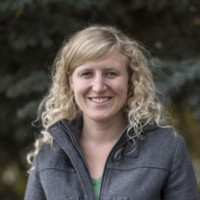 Self-professed gaming geek, Rebecca Spear, is one of Windows Central's gaming editors with a focus on Xbox and PC gaming. When she isn't checking out the latest games on Xbox Game Pass, PC, or Steam Deck; she can be found digital drawing with a Wacom tablet. She's written thousands of game guides, previews, features, and hardware reviews over the last few years. If you need information about anything gaming related, her articles can help you out. She also loves testing game accessories and any new tech on the market.
I've owned TCL, Sony, LG, and Samsung 4KTVs. The only one I actually like is my Samsung QN90.

The TCL got the dirty screen effect after a while and half the settings are hidden behind a goddamn phone app instead of in the TV where they belong.
The Sony X950G last 1 month beyond warranty and suddenly ended up with a horizontal line across the center of the screen as if it cracked in half while watching a movie.
The LG CX had the most annoying OS and issues of any TV I've owned, regardless of PQ. First off, it had a nasty HDMI bug that crashed all the ports until you do a factory reset. Never got fixed. Then the ADL had a weird issue where certain stupid bright effects (like getting hit with a wraith mortar in Halo) would crash the TV and make it reboot.

Reply

I've owned TCL, Sony, LG, and Samsung 4KTVs. The only one I actually like is my Samsung QN90.

The TCL got the dirty screen effect after a while and half the settings are hidden behind a goddamn phone app instead of in the TV where they belong.
The Sony X950G last 1 month beyond warranty and suddenly ended up with a horizontal line across the center of the screen as if it cracked in half while watching a movie.
The LG CX had the most annoying OS and issues of any TV I've owned, regardless of PQ. First off, it had a nasty HDMI bug that crashed all the ports until you do a factory reset. Never got fixed. Then the ADL had a weird issue where certain stupid bright effects (like getting hit with a wraith mortar in Halo) would crash the TV and make it reboot.

I really hate to agree with you on the LG since I was so excited when the purchased webOS and announced they were bringing it into their TV lineup. I bought the first LG television with the new OS and it was (and still is) fantastic. I bought a later LG and was soooo disappointed by them pushing their ThinQ services into the OS - totally ruining the experience. I've got 3 LG's with no hardware issues (so far) - knock on wood. But yeah, they ruined the OS. The only interaction I have with an OS now is to simply change inputs to choose different streaming hardware now.

Reply