Steam Deck ultimate guide: Specs, cost, and everything you need to know
Your library goes untethered.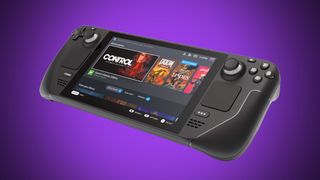 (Image credit: Valve)
Valve has been making waves with its powerful handheld console, Steam Deck. Partnering with AMD to create a custom APU (accelerated processing unit) designed to handle games intended for its native PC storefront, they optimized instead for portable gameplay.
Bringing your Steam games library wherever you go, it can handle various AAA titles with more verified for bug-free gameplay all the time. However, compressing this hardware into a compact unit means some necessary trade-offs have to be made. There are plenty of questions about its capability, so here's everything we know about Steam Deck.
What is Steam Deck?
Steam Deck is a portable device designed by Valve, the parent company of Steam. First announced in July 2021, the Steam Deck allows players to access their Steam account, library, and friends on a handheld device. It's powerful enough to run modern titles, including some of the best PC games like Hades or The Witcher 3.
You can still tweak the graphics settings and frame rate caps like you usually would. However, many higher-end configurations won't be available given the limited horsepower compared to high-end desktop GPUs. The settings you select can also have an impact on battery life.
For example, Valve notes that if Portal 2 is played at 30 FPS, players will likely get around five hours of continuous play. The screen is capped at a 60Hz refresh rate, meaning you won't be able to see the benefits of games running at 120 FPS on this hardware.
Steam Deck technical specs
The Steam Deck uses symmetrical thumbsticks with standard A/B/X/Y buttons, two trackpads, a D-pad, power button, volume buttons, R1/R2/L1/L2 triggers, and four assignable grip buttons on the back of the device.
The 7-inch screen is rugged but not invincible. Thankfully, plenty of options for Steam Deck screen protectors are available from third-party manufacturers.
There are three Steam Deck models to choose from but have no significant differences in gameplay, only in the type and amount of storage available.
Swipe to scroll horizontally
| Category | Steam Deck |
| --- | --- |
| Operating system | SteamOS 3.0 (Arch-based) |
| Display | 7-inch diagonal, 1200x800 |
| Brightness | 400 nits |
| Refresh rate | 60Hz |
| Processor | AMD APU, Zen 2 4c/8t, 2.4-3.5GHz |
| Graphics | 8 RDNA 2 CUs, 1.0-1.6GHz |
| Memory | 16GB LPDDR5 RAM |
| Storage | 64GB eMMC / 256GB SSD / 512GB SSD |
| Expandable storage | Yes, microSD card slot |
| Bluetooth | Bluetooth 5.0 |
| Wi-Fi | Dual-band Wi-Fi radio, 2.4GHz and 5GHz |
| Headphone jack | 3.5mm stereo headphone / headset jack |
| Charging input | 45W USB Type-C PD3.0 power supply |
| Battery | 40Whr battery, 2-8 hours of gameplay |
| Size | 298mm x 117mm x 49mm |
| Weight | Roughly 669g |
How much does Steam Deck cost?
There are three different models for the Steam Deck with varying storage options and a couple of other extras, which means there's a wide pricing range to consider. The Steam Deck starts at $399 for the 64GB model, running $529 for the 256GB model, and $649 for the 512GB model. The storage size and speed are the only differences, as the internal specs will otherwise be the same, so you don't need to worry about differences in CPU speed, GPU power, or the amount of RAM in the system.
The $529 and $649 models include a carrying case and an exclusive Steam Community profile bundle. The $649 model uses "premium anti-glare etched glass" and comes with an exclusive virtual keyboard theme.
It is important to note that the faster SSD storage currently cannot be safely expanded, as explained by Valve employees. So, you should consider that carefully when considering what model you'd like to get. Games played on an internal SSD will load much quicker than games stored on one of the best SD cards and often perform better due to the faster read and write speeds.
Samsung Pro Plus 512GB microSDXC
The Steam Deck supports expandable storage through SD cards, meaning you can grab one and just slot it in to make room for more games.
Can Steam Deck play all my games?
The Steam Deck uses the latest version of SteamOS, a type of Linux operating system that works with a compatibility layer called Proton so that even Windows versions of games can run on Linux. With that in mind, there will always be compatibility issues for games not initially designed for their operating system.
Valve cannot guarantee support for every game, and some games will run much better than others. Regardless, Valve routinely updates its list of verified games that will have no problems running on the Steam Deck.
Building on the Linux OS means Steam Deck can offer more than the official library. Offering the freedom to run emulators means you can play your backups from generations past, wherever you go. Dive even further with non-Steam games to enjoy titles unavailable on Valve's platform, and the portable handheld becomes even more appealing.
Steam Deck uses SteamOS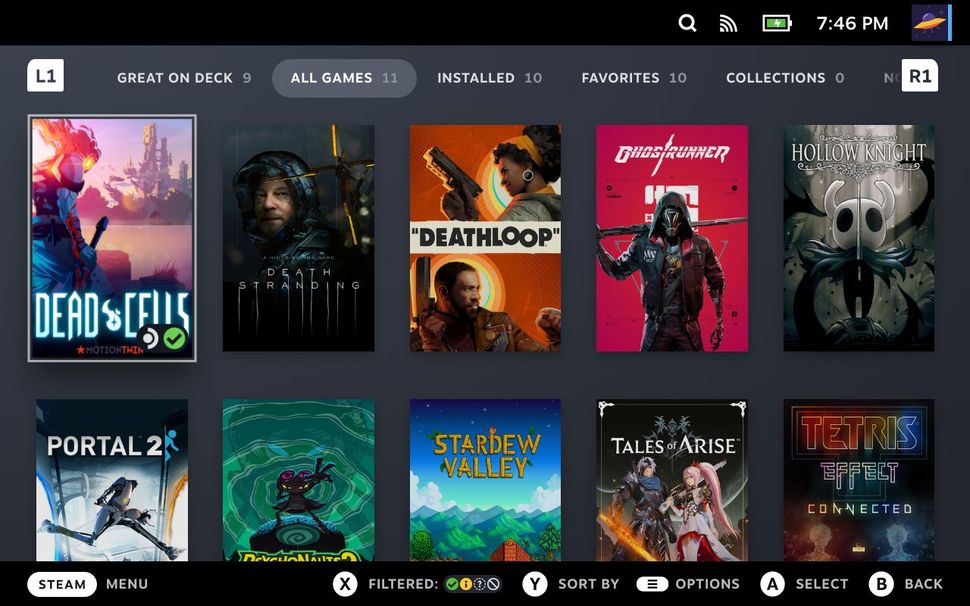 With SteamOS, players have access to Steam Chat, notifications, and other features they've come to expect from using Steam. Remote Play is also supported so that you can stream a game from your PC to the Steam Deck. The store ensures you don't have to buy something elsewhere before playing it on your Steam Deck — it's a smooth experience. Cloud Saves also means that if you start playing something on your regular PC, you can continue playing it on your Steam Deck without any problems, so long as the game supports Cloud Saves as a feature.
This software also supports suspending and resuming different games, ensuring players never have to wait long to dive back into whatever they're playing.
It goes beyond these features, though, with Valve explaining that you can do anything on a Steam Deck found on a Linux computer, including browsing the web. You can even install what you want, just like you would on a typical Linux computer. You're free to install Discord to use voice and text chat just as you would for desktop gaming or download Spotify to listen to music in the background.
Valve initially explained how they gave the UI used in the Steam Deck a "facelift" that makes it feel better to use with a controller, from navigating the settings to seeking out specific games. As Valve develops new features for the Steam Deck in the future, these can also be used to improve the regular Steam experience, alongside routine software and driver updates.
Can I pair my Steam Deck with my favorite accessories?
As long as a device has Bluetooth support, you can safely expect to use it with your Steam Deck, meaning that if you have a favorite Bluetooth headset, you'd like to pair or prefer using controllers like the Xbox Elite S2, you can do so.
However, anything that requires a wired connection may not always be compatible, given the limited ports available on the Steam Deck. You can use a USB-C hub and a host of other Steam Deck accessories to use it like a full-size gaming PC, with most plug-and-play peripherals working as expected.
Valve does include an official carry case with the console, but anyone looking for something with options for extra accessories has plenty of options with our roundup of the best cases for Steam Deck.
What is the Steam Deck dock?
Valve is also producing a first-party dock for the Steam Deck. This dock allows users to plug the device in and connect to a TV or monitor, similar to how the Nintendo Switch can be played portable or docked. It provides flexibility in how you choose to enjoy your games, so you don't have to hook a bulky desktop up to your TV to relax and enjoy your Steam library from the comfort of your couch.
Currently, Valve has not committed to a price for the Steam Deck dock or even a release window, meaning there's no guarantee the dock will be available simultaneously as the device itself. Valve does note that most third-party docks meeting the compatible specifications should work.
Swipe to scroll horizontally
| Category | Steam Deck dock |
| --- | --- |
| Peripherals | 1 x USB-A 3.1 Port, 2 x USB-A 2.0 Ports |
| Ethernet | Yes |
| External display | DisplayPort 1.4, HDMI 2.0 |
| Power input | USB-C |
| Size | 117mm x 29mm x 50.5mm |
| Weight | Roughly 120g |
When did Steam Deck release?
Orders for Steam Deck have shipped out to customers, and more reservations are shipped out every week. Orders were originally meant to start shipping in December 2021, but the Steam Deck was delayed two months due to material shortages. Preorders opened starting July 16 at 10 a.m. PT/1 p.m. ET.
Initially available in the U.S, Canada, EU, and the U.K., more territories are gradually being added to the list.
Successful reservations are currently set to ship sometime after Q3 2022, with production and supply recently improving.
How do I reserve a Steam Deck?
To reserve a Steam Deck, once everything is open, you'll need to log in on Steam. You'll also need to have your payment information ready, as there is a reservation fee. Once you make a successful reservation, you can cancel it within 30 days. Placing a reservation puts you in a queue to fully purchase a Steam Deck.
If you're interested in finding out more about the console, check out our Steam Deck review to see how it performs in real-world testing and its prospects for mainstream appeal.
Get the Windows Central Newsletter
All the latest news, reviews, and guides for Windows and Xbox diehards.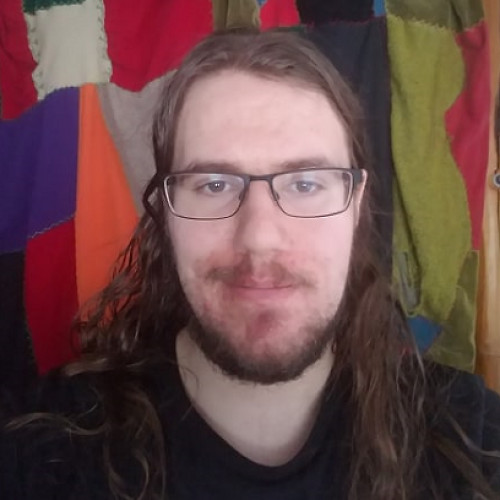 Samuel Tolbert is a freelance writer covering gaming news, previews, reviews, interviews and different aspects of the gaming industry, specifically focusing on Xbox and PC gaming on Windows Central. You can find him on Twitter @SamuelTolbert.