Windows Phone Summary of the Week: June 27-July 03, 2011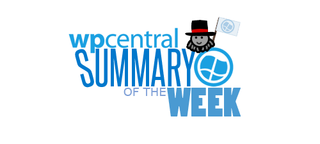 This has been a pretty eventful week, with some great resources for developers popping up here and there. Firstly, the Mango beta is now available for registered developers, then again if you're not aware of this news, where have you been for the past week? Not only that, but one day after release two ways to get Mango on your non-developer-unlocked device (opens in new tab) surfaced.
The WPCentral forums have expanded (opens in new tab) to accommodate discussions surrounding Microsoft services including SkyDrive, Xbox Live and more. Staying on WPcentral for a moment longer, we've published podcast episode 115 (opens in new tab)! Oh yeah, we're back into the swing of things! Also, we have interviewed the good folks at IQ (opens in new tab) this week who develop the official Pikchur app.
IM+ has been in the discussion box for being delayed and over-priced but at least the latter has been addressed as it's had a price drop to $4.99, but has now angered users who've already purchased the app for the full price. Facebook gets updated to version 2.0 and now features push notifications! With the recent addition of official apps, the Windows Phone Marketplace has passed 25,000 apps (opens in new tab)!
Gaming on Microsoft products (namely Windows and Xbox) is merging together over at Xbox.com, soon you'll be able to purchase Games for Windows and Xbox titles all under one roof. Twin Blades is set to return on July 6th but everything seems slightly greener, though the fun remains high! Angry Birds is also here, no need to sulk to Android and iOS users over this title any more.
The Dell Venue Pro on T-Mobile is set to finally receive a firmware update next month (opens in new tab). Did we say finally? We run through the easy process in importing contacts from Outlook to your WP7 handset via your Live ID, while Orange UK kicks off the Orange Selects Marketplace launch with giving away apps for free (opens in new tab) to customers (one for each day of July - 31 in total).
Nokia has stated that any apps developed by them for their devices will not be confined to their handsets only and will be released to other brands. SiriusXM stream comes back online and the Sat Rad Player app returns to the Marketplace. Have you ever noticed the different shapes used on smartphone platforms (opens in new tab)?
On the hardware front, Compal is said to make Acer and Nokia handsets (opens in new tab). Front facing camera is still a possibility in Mango, so we can hopefully expect some video conferencing support in WP7 from OEMs this fall. HTC Eternity is revealed (opens in new tab) as well its specifications which feature a front facing camera, just to confirm the above news.
Let's take a small break and have a slice of WP7 cake (opens in new tab).
Developers! Did you think the WP7 sweepstakes were finished? Think again, although free advertising isn't on the prize list any longer, free devices are up for grabs (opens in new tab). Still deciding whether or not to go with requiring users to purchase your app or release it for free and rely on advertising revenue? Check out this documentation on setting up advertising in your app for some pointers.
Microsoft addressed some issues (opens in new tab) people have been experiencing while attempting to update to the Mango beta. In short, Focus 1.4s are still not able to be updated - fix coming mid-July hopefully. They have also released a developer Marketplace survey (opens in new tab), good signs that they're still listening to constant streams of feedback.
Head on past the break for the run through.
Highlights
Gaming
Games for Windows moving to Xbox.com
Twin Blades returns on July 6, slightly greener but just as fun
Angry Birds for Windows Phone is now Live!
Software
Hardware
Fun
Developers
Windows Central Newsletter
Get the best of Windows Central in your inbox, every day!
Rich Edmonds was formerly a Senior Editor of PC hardware at Windows Central, covering everything related to PC components and NAS. He's been involved in technology for more than a decade and knows a thing or two about the magic inside a PC chassis. You can follow him on Twitter at @RichEdmonds.
do we and/or anyone know know if the mid July 1.4 focus fix will also take care of the 7392 update for 1.3 foci as well?

No one knows, but I'm leaning towards yes.

What a great week. Bravo.