Best Comfort Games for PC 2022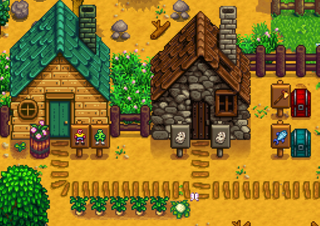 (Image credit: ConcernedApe)
What makes for a great comfort game? That tends to vary from person to person, but for most, a comfort game is one that is soothing, filled with bright or calming colors, and focuses upon less action-packed subjects. These can be simulation games, point-and-click adventure titles, visual novels, and more. Your idea of a "comfort" game might vary, but if you want a game to get cozy with, these are the best comfort games for PC.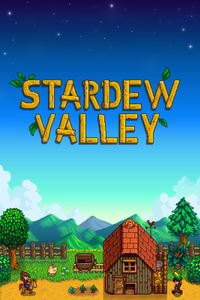 (opens in new tab)
Stardew Valley (opens in new tab)

Featured Favorite

What can you say about Stardew Valley that hasn't already been said? This farming and social simulation game is on just about every console, but it plays best on PC, where you can click around and map out your farm to your heart's content. Grow crops, tend to livestock, and go mining in some dangerous caves while making your new home in a small town. If you want a game that's the definition of comfort, this is it.
(opens in new tab)
A father/son story

Katamari Damacy has been a console staple for years, but now that it's been upgraded on PC, you can play the classic anywhere. You play a little prince who has to roll up objects to appease his dad, the King of the Cosmos. Soon, you'll be rolling up people and worlds! There's a bit of dark humor here, but the game's joyful and kooky nature keeps the game rolling.
Kaboom!

From Keita Takahashi, the creator of Katamari Damacy, comes Wattam, a sunny game about making friends and laughing. You play a green piece of poop with a hat who has to make new friends with various objects, such as foods, toilets, body parts, and more. The concept is jarring, but at its lighthearted core is a game about holding hands and singing.
Dream Daddy: A Dad Dating Simulator
Date some dads

A lot of visual novels can go on this list, but few are as pure as Dream Daddy. It's exactly what it sounds like: You're a dad who gets to date other dads! Date a teacher, a goth, a chubby dad, and so many more. You can even create a dad of your own with a surprisingly robust character creator.
HONK

Everybody hates going to a park and getting chased by a wild goose. Now, you can channel that frustration into becoming the goose and making the lives of various townspeople hell in Untitled Goose Game. Steal their stuff, douse them with water, and honk at them until they fall over in this hilarious game — now with local multiplayer!
Literal trash incoming

Donut County is a game about trash, whether you're talking about the literal trash panda best friend or all the trash you suck into the random holes you open up. This short title has been compared a lot to Katamari since you have to use your smarts to make the hole bigger, but its story is more compact and meaningful. Plus, it's just hilarious.
(opens in new tab)
Diggy diggy hole

Minecraft is one of the most popular games on Earth for a good reason. It's truly an open sandbox, and you can do just about anything. Explore generated worlds or build your own while fighting monsters at night. Since the game has been around so long, there are also plenty of expansions available. The starter pack linked below includes the base game, a number of texture and skin packs, and 700 Minecoins.
(opens in new tab)
Minecraft with a challenge

If you want a simulator game like Minecraft but in 2D with more crafting elements and a larger adventure component, pick up Terraria. It first came out in 2011, but it's been going strong with various updates and ports. It has a colorful, pixelated art style, challenging combat encounters, and a steep learning curve, but there's so much to do!
(opens in new tab)
Different kind of card game

This isn't your typical card game — it's a narrative card game. Use your deck to make new relationships, whether positive or negative and make choices. The card mechanic is unique and great because it forces you to look over your choices and think about how they relate to the conversation. Any game about relationships can be deemed a "comfort" game, but Signs of the Sojourner makes its mark with a unique take on the idea.
About dying

You might think that a game about dying wouldn't be comfortable or cozy, but this year's Spiritfarer manages to be a beautiful, hopeful game about death. You play Stella, a new spiritfarer, as you travel around on your boat, shepherding spirits and helping them move on. It's also a management sim where you grow crops and make food on your boat while making sure each spirit is as comfortable as possible.
Cats! Cats! Cats!

Do you like cats? Do you miss cat cafés? Why not create your own in Calico, a brand new indie game. Build your own café by getting cute furniture and pastries, and fill it with animals. Just don't get too distracted by the art style and the idea that you can also ride on cats if you want.
(opens in new tab)
Long distance love

There will be a lot of folding in this game, which is filled with puzzles that involve paper. It creates a unique art style, but that's all helped along by the down-to-Earth story about a long-distance relationship. If you've ever been in one, you understand how tough they can be, and A Fold Apart is able to portray that conflict — and ultimately how it comes together — beautifully.
Get to the top

Explore Hawk Peak and all that entails in A Short Hike, a short, and calm adventure. Your character must find all the items to make it to the top of the mountain, but you'll meet other hikers, beach-goers, rangers, and more along the way. It's ultimately a game about interactions and working towards a singular goal — and how satisfying that feels.
Flow like the wind

There are a lot of flowers in Flower, and there's not much more to the game than that. You play the wind and get to blow through various landscapes filled with beautiful flowers and lush, green grass. This was the second title created by Thatgamecompany, which went on to create other cozy, comfort classics like Journey, and it certainly lives up to that reputation.
Need a cup of tea for this

Ever wanted a game that simulates the feeling of sitting inside listening to the rain? That's the comfiest feeling for me, so of course, I jumped on the chance to play Rainy Season. This indie title, created by a student and released this year, allows you to just listen to the rain and live the life of a child in Japan. It's short, only an hour of play, but it captures the mood just right.
Get comfy with these cozy games
Why you can trust Windows Central Our expert reviewers spend hours testing and comparing products and services so you can choose the best for you. Find out more about how we test.
As we stated, a comfort game can mean something different for each person. Sometimes a comfort game will be something you can return to over and over again, like a Borderlands 3 or a Minecraft (opens in new tab). Other times, it's a game that has some cozy vibes and is calmer and less full of violence than a lot of titles out there. No matter what your definition, a comfort game is something that makes you feel comfortable. If your key comfort game isn't on this list, that's OK! Some of the best PC games can be comfort games.
However, if you're looking for a game that's soothing to play, it doesn't get much better than Stardew Valley. There's so much to do, from creating a successful farm to making friends in town and beating up monsters in caves, and the sheer act of doing lulls you into a sense of comfort. It's all working towards becoming the best you can be (in-game anyway), so it's easy to sink hundreds of hours into it.
You can get some more classic comfort in the form of Katamari Damacy REROLL (opens in new tab), an updated, HD version of old favorite. You start off rolling up small objects like dice and paperclips and expand until you're finally rolling up planets and stars. It's all in the quest to appease your dad.