Best Puzzle Games for Windows 10
There are gobs of games in the Windows Store to help you pass the time.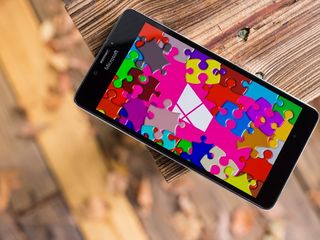 Some test your reactions while others challenge your skills at deduction and problem-solving. Windows 10 puzzle games fall more into the latter category and can be an excellent choice to fill short bits of time with. In some cases, these puzzle games can be rather addictive, consuming more time than you realize.
From the traditional jigsaw puzzles to number puzzles and logic puzzles, you can find just about every variety of puzzlers in the Windows Store. We sifted through the offerings and found these Windows 10 games to be some of the best puzzle games available.
Updated March 28, 2017: We made a few changes to this article based on new releases, reader input and staff debate. There are some new titles in the mix, as well as those that we continue to view as the best from the Windows Store.
Unblock Car Free
Why you can trust Windows Central Our expert reviewers spend hours testing and comparing products and services so you can choose the best for you. Find out more about how we test.
Unblock Car Free is a challenging slider puzzle game for Windows 10 Mobile in which you shuffle a series of parked cars to allow a red car safe passage from the game board.
The game has 3,000 puzzles to solve, and while it lacks the pressure of a timer, you do need to free the red car in as few moves as possible. Should you be at a loss in finding a solution, Unblock Car Free includes built-in help that displays how many moves are required to find a solution and what the final layout of cars looks like.
The graphics are good, mechanics are simple and each puzzle offers an entertaining level of difficulty. It is a fun puzzle game to lose track of time with.
Download Unblock Car Free from the Windows Store (opens in new tab)
Ultraflow
Ultraflow is a minimalist puzzle game for Windows 10 Mobile in which you must slide a ball across a maze of obstacles into an exit portal. The free game includes 99 puzzles to solve and is free of advertisements.
The difficulty comes into play with the limited number of bounces allowed per puzzle. The number of allowed bounces is noted on the ball at the beginning of each level. If you exceed the number of bounces your ball explodes and you are given another opportunity to solve the puzzle.
Ultraflow lacks any timers and the only thing that matters is reaching the exit portal safely. The casual design looks good and the difficulty level keeps you on your toes. Overall, Ultraflow is a fun Windows 10 Mobile game to test your skills at timing, strategy and luck.
Download Ultraflow from the Windows Store (opens in new tab)
Fusion Dots
Fusion Dots is a Windows 10 puzzle game inspired by the 2048 style of puzzles. The free game is available for Windows 10 PC and Mobile and challenges you to shuffle colored dots around the gaming board, fusing pairs of matching dots into a new color pattern.
The Xbox Live game offers 120 levels of play with each puzzle having a defined mission to accomplish. You may be asked to occupy or highlight game board squares with a dot or fuse dots to a certain level. The fewer moves you take to complete a mission the better.
Game boards are 4x4 grids, with some levels including grids that cannot be used. Dot movement is vertical and horizontal, but if you move one dot, the entire field of dots moves in unison. To add to the game's difficulty, with each move an additional dot is added to the game board.
There are bonuses available that can be purchased with the gems you earn during gameplay or earned with a daily bonus wheel. Fusion Dots offers an entertaining puzzle challenge for when you're mobile or just need to escape for a while from the PC.
Download Fusion Dots from the Windows Store (opens in new tab)
Microsoft Jigsaw
Microsoft Jigsaw delivers a large collection of classic jigsaw puzzles to your Windows 10 PC. There are hundreds of puzzles available for download and three game modes to offer a little variety to this Xbox Live title.
The Windows 10 game has a Classic Jigsaw mode where you solve a variety of puzzles, much like you would a jigsaw puzzle from a box. You can select the number of pieces in the puzzle to adjust the difficulty levels. The Jigsaw Jam mode has you solving puzzles against a game clock, and the Daily Challenge mode lets you solve special puzzles for Xbox achievements.
Additional features of Microsoft Jigsaw include randomized cuts that offer a unique experience every time you tackle a puzzle, automatic piece sorting, and support for multiple concurrent in-progress puzzles. You also have the ability to create a puzzle from your own photos or launch your device camera to capture a new photo to convert into a puzzle.
Microsoft Jigsaw includes 10 puzzles to challenge your jigsaw skills, and additional puzzle packs are available through in-app purchase ($1.99 and up). It's a casual puzzle game that is perfect for when you need help passing a little downtime.
Download Microsoft Jigsaw from the Windows Store (opens in new tab)
Deus Ex GO
Deus Ex GO is a fantastic action and adventure game that is available for Windows 10 PC and Mobile. The turn-based game challenges you to solve logic-based puzzles, defeat enemy units and solve a futuristic mystery.
Puzzles test your skills at strategy to avoid enemy detection, destroy guards and defensive units and discover clues. Special abilities become available that allow you to become invisible and to hack defensive cannons and use them to your benefit.
Deus Ex GO's storyline includes more than 50 puzzle levels to tackle. The game also includes a level editor in which you can create your own puzzles to share with other gamers. You can also try your hand at other gamers' puzzle creations.
The graphics are outstanding with Deus Ex GO, and the gameplay offers an enjoyable mixture of puzzle and action games. Deus Ex GO is currently priced at $4.99, and it is an entertaining option when you need help passing the time.
Download Deus Ex GO from the Windows Store (opens in new tab)
What say you?
If you have tried any of these game, let us know what you think in the comments. Along with this collection of the best puzzle games for Windows 10, there are even more quality puzzle games available in the Windows Store. Games such as 2048 Plus (opens in new tab), Prune (opens in new tab), Flow Free (opens in new tab) and Two Dots (opens in new tab) come to mind. If we overlooked your favorite Windows 10 puzzle game, please share your recommendation in the comments.
Windows Central Newsletter
Get the best of Windows Central in your inbox, every day!
George is the Reviews Editor at Windows Central, concentrating on Windows 10 PC and Mobile apps. He's been a supporter of the platform since the days of Windows CE and uses his current Windows 10 Mobile phone daily to keep up with life and enjoy a game during down time.
Odd, I don't remember ever paying for the Lines game, but it said I owned it... I wonder if it was free at some point

Yeah myappfree did it some time ago.

Best Puzzle game going on in the world is "how did Donald Trump manage to become the president of the USA"

True dat!! I guess they wanted a ****** for President!!

Evo Explores is on sale right now for 99 cents!!

Mr. Ponder writes an article on puzzle games....things that make you go "hmm..."

Lines is fun but can be more trial and error at times. Flow and Flow:Bridges are other good ones for those spare minutes. Or the classic Minesweeper.

Portable Puzzle Collection is good, too. There are many logic games together.

Deus Ex GO is decent but Hitman GO is the greatest of the bunch. Grandpa and Zombies is a fun puzzler.

What are the "worst" puzzle games I wonder?

Check Sudrubi. Only for PC. Amazingly difficult.

Try Serenity. Jigsaw game that I actually like and I don't play jigsaw games.