Forza Horizon 5 updates: Known issues, bugs, update changelogs, and more
Forza Horizon 5 is one of the best racing games you can play, but it's not without its issues.
What is every update and changelog for Forza Horizon 5?
Forza Horizon 5 is a live service game, meaning it will continually evolve over time as Playground Games tirelessly releases new updates with additional fixes, changes, and content for players. Here is every update and its accompanying changelog that has been released for Forza Horizon 4 so far, ranging from minor hotfix updates to more comprehensive patches and even full content releases. We'll update this section as new updates are released for FH5, so check back in regularly to see what's been fixed and altered.
Feb. 1, 2022, patch update
Official changelog from Forza Support. Original report from Windows Central.
Game stability fixes
Miscellaneous stability, memory, and performance fixes
Steam — A crash could occur when the game was installed at a path that was too long. An error message will now appear instead
Fixed a bug that could block progress on Horizon Stories, with later chapters not unlocking despite meeting their requirements
Fixed a crash that can occur when deleting a Rival Notification in the Message Center
Multiplayer fixes
Various fixes for server stability and bandwidth optimization to improve the reliability of all online game modes
Players will no longer lose their Skill Chain when they disconnect from Horizon Life
Fixed an issue that would prevent friends from appearing in the Online Player list
Fixed the Online Player list displaying the incorrect car and player level for other players in the session
Fixed an issue where Horizon Arcade "Stay with the group" message could get stuck on screen after the event finishes
Fixed a bug that could cause the "Finding a Session" notification to persist on screen
Fixed an issue where the car names may not appear in the Online Player list
Fixed a bug that could cause the Horizon Tour matchmaking HUD to display when matchmaking for the Trial
Players will now be placed at the Horizon Tour sign-up location after their tour is complete
Added an on-screen message when matchmaking into Horizon Open
Prevent invites via LINK while in the Horizon Open session, waiting for the next event to start
Fixed a bug that could cause Horizon LINK invites to exclude the event type
Players can no longer accept LINK invites to PR stunts they have not unlocked
LINK can now be used to join a Seasonal Championship
Fixed a bug that allowed more than six players to enter a co-op event via LINK
Players can now respond "Thanks Gamertag" after being sent "Good Luck" via LINK
Prevented the Horizon Adventure screen from appearing during Horizon Arcade events
Added audio cues to the Mini Mission HUD in Horizon Arcade
Updated Horizon Arcade messaging when quitting the session
Fixed a bug that could cause the Mini Mission HUD to stay on screen once the round was complete
The Piñata Streak Bonus in Horizon Arcade now scales with player count
Group Waypoint will now be cleared if set to a Horizon Arcade event that closes
Group Waypoints are now removed when the player is no longer part of a convoy
Fixed a bug that would prevent players from accessing the map in Eliminator
Fixed a visual glitch with the sky, that can occur in Eliminator during a season change
All players will now see all Horizon Outposts during Eliminator, regardless of whether they have unlocked them yet
In Eliminator, if a player disconnects after you challenge them you are now considered to have won the challenge, rather than lose it
Fixed inconsistency in Team names in the end of race leaderboard
Wheel compatibility fixes
Fixed missing rumble on Wheel input devices on PC
Fixed a bug that could cause the player to get stuck in Change Input Mapping settings after changing input for a Steering Wheel
Fixed a bug that could cause FFB to be lost on the Logitech G920 after suspending the title
Added wheel mapping for Hori Force Feedback Wheel
Addressed a bug that would prevent some handbrake peripherals from working consistently
Exploits fixes
Rebalanced some Car Mastery tables to remove exploit loops. This will refund player's Skill Points on any affected cars
Fixed an exploit which allowed players to earn Skill Points while AFK
Fixed an exploit with Wheelspins
Cars fixes
Fixed hole near wiper on Zenvo ST1
Fixed car reflectors clipping with rear bumper Toyota Arctic Cruiser
Fixed Toyota Celica where applying JSP Motorsport Sport Rear Wing flips vinyls upside down
Fixed Lamborghini Espada broken textures on wipers
Added missing ForzaVista pins on Jaguar XJ220S
Fixed Jaguar XJ13 cockpit cameras being too dark
Addressed cockpit camera being too dark for convertibles when the roof was down
Fixed rear brake position on Hoonigan Porsche 911 which was causing clipping issues
Fixed collision on Reliant Stabilisers
Fixed AO on the back of the Can-Am Maverick
Fixed Trial — Street Front Bumper being overly dark
Added new engine audio for the Pagani Zonda Cinque
Accolades fixes
Fixed the "Stay Frosty" and "Shopping Spree" Accolade unlocks
Fixed Proof Positive, Canyon Statue and Statues beneath Blue Water in El Camino not unlocking for some players
Fixed the Horizon Arcade accolades which required you to complete a specific Arcade type, not unlocking when it was the third round of a Horizon Arcade
Fixed some Rival accolades unlocking without beating the Rival ghost
Fixed some Rival accolades not unlocking when racing a P2P event
The "Jump to Reward" option in the Accolades menu will now take you to the accolade, rather than the category
EventLab fixes
Previously created routes can now be edited
Difficulty bonus payouts from EventLab now scales with the number of Drivatars in the event
Players can now add and edit checkpoints when using Route Creator at a Street Race location
Players can now search EventLab events by keyword
Editing a text string in EventLab (such as notification text) will no longer delete what is already there
Added a "2020s" car restriction option
Added Chinese car restriction option
The flask poster icon (indicating custom rules) will now appear correctly after publishing the event
Fixed up some assets that were missing collision
Tooltip added for the "Add Rule" pill
EventLab events can now be started via LINK
Additional EventLab creations will be surfaced at all activation points
Fixed a bug that caused surfaced EventLab events from being duplicated on the event select menu
Crowd will no longer disappear after quitting EventLab event creation
Festival Playlist fixes
Fixed an issue where Seasonal Championships wouldn't complete if the player changed difficulty settings on the Pre-Race menu
Players can now matchmake into a Horizon Open event directly from the Horizon Open tile on the Festival Playlist
Prevented progress on the Festival Playlist Weekly Challenge being reset after the user experiences a server error
Fixed a bug that caused PR stunts to disappear after the weekly season change
'Weekly Challenges Completed' stat was fixed to show the number of completed challenges, rather than chapters
Seasonal Collectible challenge progress will now persist between boots of the game
Treasure chests and seasonal collectibles are no longer counted towards the Bonus Board collection stats
Players must now take part in a complete Horizon Arcade (complete three rounds or all 10 minutes) to complete the Festival Playlist challenge
The Weekly Challenge will no longer show incorrect progress towards its chapters when driving a car that does not meet its requirements
Other fixes
Added Chinese (Simplified) voiceover
Fixed a bug that would allow users to redeem multiple manufacturer rewards from the Car Collection screen
Some items in the Forzathon Shop will now only be purchasable a limited number of times
Livery Editor's default scaling option has been changed to "non-uniform" in line with previous titles
Added "Mobil" decal to the Livery Editor
Head to Head challenges in Freeroam are now canceled if the opposing player gets too far away before accepting the challenge
Fixed several instances of overlapping text in some languages on the Tuning screen
A new option has been added to the Video settings screen to open the HDR system calibration app (console only)
Voiceover that plays when finishing a Super7 event is no longer canceled when returning to the Super7 screen
Prevented users from being able to publish Super7 events with both props and traffic enabled erroneously
Fixed a bug that caused controller rumble and haptics to be lost after exiting during Horizon Open signup
Improved car shadowing when entering tunnels
Fixed a bug where players sometimes couldn't make progress on V10 Horizon Story if they earned 3 Stars in a previous chapter
Fixed some text overlapping on the Race Scoreboard in some languages
The game will now show an explanation popup when trying to select exclusive emotes or clothing, rather than a marketplace error
Players will no longer be announced as the winner after quitting and losing to the selected rival
Notifications showing the Credits earned in an event will now show after all events, when returning to Freeroam
Fixed a bug that would remove car control from the player if they switched cars while changing the convertible roof state
Fixed a bug when rewinding on the finish line in Rivals, causing an impossibly fast lap time
PC fixes
Improved the distance texture quality when running the Ultra quality setting on PC
Improved the foliage quality when running the Ultra quality setting on PC
Turning off screen effects now turns off chromatic aberration
Fixed chromatic aberration becoming too extreme with ultra-wide resolutions
The Limit Frame Rate option now works as expected
Fixed a bug that caused longer loading times on PC when the frame rate was unlocked
Adjustments were made to the Target Hardware Profiler to select the correct graphical preset better
Dec. 14, 2021, hotfix update
Official changelog from Forza Support. Original report from Windows Central.
Game stability fixes
Various stability fixes
Server stability improvements
Multiplayer fixes
Network improvements
Convoy matchmaking improvements
Fixed an issue with convoy members disappearing
Fixed an issue with players trying to join another players server
Saves fixes
Fixed an issue with Direct Storage Issues on Series X|S
Other fixes
Freeroam car traffic improvements
Dec. 7, 2021, hotfix update
Official changelog from Forza Support. Original report from Windows Central.
Xbox Series X|S fixes
Fixed an issue that would cause some players to become stuck when attempting to save on Xbox Series X|S consoles
Dec. 3, 2021, patch update
Official changelog from Forza Support. Original report from Windows Central.
Festival Playlist changes
Added 24 new cars for Festival Playlist Series 2 and Series 3
Added new Car Horns, Emotes, and other cosmetic items for Festival Playlist Series 2 and Series 3
Introduced world changes and decorations, community gifting challenge, and new events for Festival Playlist Series 2 and Series 3
Game stability fixes
Various stability fixes
Fixed crash that could occur when loading Chapter 6 in the Born Fast Horizon Story
Fixed crash that could occur when replaying the Canyon Expedition
Fixed a soft lock that could occur during the Baja Expedition
Multiplayer fixes
Improvements for an issue where convoy members and other players can disappear
Reduced the number of races in Horizon Open Racing events before a car change from 5 to 3
Removed The Goliath from Horizon Open pool to prevent long wait for race completion
Horizon Open Street Race routes will now be at night
Removed S2 Cross Country races from Horizon Open rotation
Fixed issue with scoring HUD in Horizon Open Drifting
Randomized position of The Eliminator car drops
Fixed an issue where searching for a convoy via "Find a Convoy" could result in an infinite load
Convoy leaders accepting a Forza LINK invite now accepts for the whole Convoy
Convoy icon on Player Label in the map has been updated to be more readable
Horizon Arcade score target now scales based on number of participants
Fixed an issue in Horizon Arcade where convoy members saw different score totals
Prioritize grouping players in larger groups when Horizon Arcade event starts
Increased the time at which a Horizon Arcade event radius will appear on the map ahead of it starting to 10 minutes
Adjusted completion requirements for some Horizon Arcade events
Fixed issue where finding a Barn Find during a Horizon Arcade event could leave players in a bad game state
Fixed issue where Horizon Arcade Mini Missions HUD wouldn't show players when the next mission was starting
Added unique icons for each Horizon Arcade game type on the map
Fixed an issue where some ramps might not appear during Horizon Arcade bullseye events
Reduced the Horizon Arcade completion requirements as part of Festival Playlist
Made car restrictions for Horizon Tour clearer
Fixed issue where beating a record in Rivals and Series Rivals wouldn't provide a new rival in the post-race screen
Fixed issue where players could see incorrect points total in Playground Games events when a player left
Fixed issue where no traffic was present for online street races
Fixed issue with destination pin when playing expeditions in co-op
Fixed issue with AI cars disappearing when playing expeditions in co-op
Wheel compatibility fixes
Fixed an issue where button prompts were not appearing for users with a Logitech G920
Exploits fixes
Fixed an issue where players could tune their car to a higher class vehicle before starting a race
Fixed an issue where times from Blueprint events could be erroneously posted to the leaderboard for the race at that location
Fixed an issue where players were able to post to Rivals and PR Stunt leaderboards when using modified game speed settings
Cars fixes
Corrected window trim issue and various other fixes to upgrade parts for 1998 Toyota Supra RZ
Added Freeroam Convertible functionality to the Willys Jeep, Lamborghini Gallardo LP570 Spyder and Porsche 918 Spyder
Corrected color in front left brake caliper of 2018 BMW M5
Stock brakes can't be painted in 1970 Mercury Cyclone Spoiler
Fixed DeLorean logo on the Car Collection screen
Reduced Transmission whine on stock car audio
Updated the engine audio for the Porsche 918 Spyder
Accolades fixes
Fixed an issue where some completed Accolades could reset to being incomplete
Fixed an issue with Accolades for photographing the statues in the El Camino Horizon Story not unlocking
Fixed an issue where the Accolade for taking a shortcut in the final Lucha De Carreteras Horizon Story chapter would not unlock
Fixed "Raised in the Desert" not requiring the player to be in the designated car
Fixed "Unlimited Power" description to say "Unlimited Off-road" rather than "Extreme Off-road"
Fixed "Ready, Set, Go!" unlocking if the player lost the race
Removed some Accolades which could become incompletable which required the player to complete a PR Stunt in a specific car
Corrected typo on the "A True Advantage" description from "2018" to "2019" Aston Martin Vantage
Fixed "Ford of the Wings" where the objective wouldn't appear when pinned
Fixed issue where "Monster Destroyer" would not complete if the player wins after a restart
Updated the "Canyon Run" accolades to use the correct name
Corrected the number of Air Skills required for the "Air in a G Wagon" Accolade
Fixed an issue with the "Unbeatable Dirt Racing" Accolade counting progress incorrectly
Fixed "Money to Burn" Accolade directing players to wrong Drift Zone
Updated "Don't Break It, There Isn't Many Left" Accolade to inform the player of the Danger Sign they need to complete
Fixed issue where pinning Accolades for some Danger Signs would not set the route correctly
Added ability to jump to rewards in the Accolade menus
Super7 fixes
Super7 second pre-event screen now shows Title and Description rather than the Creator and Description
Fixed issue in Super7 where players can experience a long load if creating a challenge far from a road
Fixed issue where Super7 challenge props wouldn't load after publishing
Fixed issue where the player could stop getting new Super7 challenges
Removed an incorrect VO line from playing when returning to Freeroam from Super7
Other fixes
Fixed an issue where Seasonal PR Stunts would state 1Mph / 1ft / 1m more required despite meeting the completion criteria
EventLab props will now appear as the color variant selected before being placed
Removed some erroneous props present in the stadium when creating EventLab events
Fixed an issue where players could not see their own Events in Event Blueprints menu
Changed "Place" variable in Rules of Play to "Rank" to be more representative
Fixed issue in Blueprint Builder where prop thumbnail wouldn't appear
Altered the flow of the Forza LINK tutorial to avoid players with custom control mappings getting stuck
Added scrolling delay to long Forza LINK phrases to help with legibility
Fixed an issue with Forza LINK when sending "Follow me" in reply to the Barn Find request not setting a route
Rewinding during a Showcase could cause the game to ignore the offline game speed accessibility setting
Infiniti Car Collection now awards the "STONKS" Forza LINK phrase
Fixed issue where the player would get spawned in the wrong location when replaying Expeditions
Added accessibility option to progress Horizon Stories without completing the proceeding challenges
Fixed Hall of Fame banners not prioritizing friends who had joined the Hall of Fame
Fixed various bad Fast Travel points which could leave the player stuck
Fixed an issue where the Lugar Tranquilo Player House could become locked again after having purchased it
Fixed player labels showing the wrong PI on the map
Marathon icon no longer overlaps the Horizon Street Scene outpost icon on the map
Change map filters to include The Eliminator map icon under multiplayer events, rather than Festival Sites
Fixed camera clipping through scenery during post-race results cinematic
Fixed issues with clipping on various clothing items in the character creator
Fixed issue with price displaying incorrectly for Car Pass and Premium Add-Ons Bundle in Steam
Fixed an issue where Festival Playlist displayed more points earned than are achievable
Fixed prestige stars not appearing in online leaderboards
Added the ability to 'View Eligible Cars' on Seasonal PR Stunts in the Festival Playlist screen
Made the final checkpoint in street race events visually distinct from normal checkpoints
Made it so that the Add Layer feature in the Livery Editor now correctly adds the layer to the top of the stack
Fixed Achievement tracking for the "Unlimited Prowess" Achievement
Fixed an issue where players were able to skip the whole race in Chapter 2 of the Lucha de Carreteras Horizon Story
Fixed an issue where the radio could be turned back on after turning it off
Updated Fast Travel message from pause menu to correctly inform player it will take them to the nearest Festival site
Fixed an issue where players could be switched from manual to automatic gears after a cutscene
PC fixes
Fixed issue where Pause Menu could show two tabs at once when changing focus away from the game and unpausing with a controller
Fixed issue where mouse input was being ignored in the Horizon Story Post Race Stars screen
Stopped mouse being able to move the camera during Pre-Race cinematic
Fixed an issue where low video memory warning could be displayed incorrectly on AMD Renoir
Fixed an issue where running at 3440x1440 resolution would cause graphical artifacts on the screen edge
Improved messaging around out of date drivers
Nov. 17, 2021, hotfix update
Official changelog from Forza Support. Original report from Windows Central.
Game stability fixes
Fixed several crashes
Fixed a potential crash that could happen if an Emote was earned while offline
Fixed a potential crash that could happen when starting a Horizon Arcade
Fixed a potential crash that occurred when spawning traffic cars
Fixed a crash when loading EventLab events
Fixed a crash when upgrading cars
Multiplayer fixes
Improved stability of Horizon Life connections
Improvements to online traffic
Fixed issue where player's car would get stopped when losing connection to Horizon Life
Disabled Convoy voice chat to help track down the long load times in Online events
Improvements to Horizon Arcade for other player visibility, and joining and leaving Arcade events
Fixed The Eliminator Head-to-Heads not ending when players reached the finish point
Wheel compatibility fixes
Fixed a disconnect pop up that was preventing Wheels from functioning correctly on PC
Exploits fixes
Updated the Car Masteries for various cars to address an exploit
Removed an exploit that could be achieved when creating Challenge Cards
Removed an exploit when creating specific route configurations in EventLab
Fixed an issue that allowed players to purchase cars from the Car Collection screen which weren't available in the Autoshow
Added checks to stop an exploit with driving assists
Stopped players being able to download tunes before a race starts
DLC fixes
Fixed VIP Player House not being free for some VIPs
Fixed VIP House not giving player correct Forzathon Point multiplier
Fixed issue where some VIP players weren't receiving Super Wheelspins
Rewards fixes
Fixed players not receiving the loyalty reward for playing Forza Motorsport 5
Fixed an issue with Car Collection where it was possible that a player could lose pending rewards if they quit the game
Rebalanced UGC payouts
PC settings fixes
Fixed Resolution Scaling causing GTAO depth issues on PC
Fixed issue where distant terrain could appear as low res on PC Ultra settings
Other fixes
Fixed an issue where it was possible for the player to fall out of world after completing The Trial
Fixed an issue where input stops working on the Press Start screen
Cross Country Event difficulty has been tuned slightly easier on Drivatar Difficulty levels below Unbeatable to smooth off some difficulty spikes
Fixed EventLab notifications persisting in Freeroam
Fixed some Accolades missing icons on Xbox One and Xbox One S
Fixed profanity filter not applying correctly on Super7
To get the most out of Forza Horizon 5, upgrade your gaming setup with one of the best steering wheels for Forza Horizon 5, which grant you unparalleled control and feedback.
The unchallenged champion
The best open-world racer

Playground Games has delivered their latest masterpiece with Forza Horizon 5, which features the series' most diverse map and largest car list yet. Forza Horizon 5 somehow fulfills its ambitious promises to be the best open-world racer right now, and one of the best racing games in general.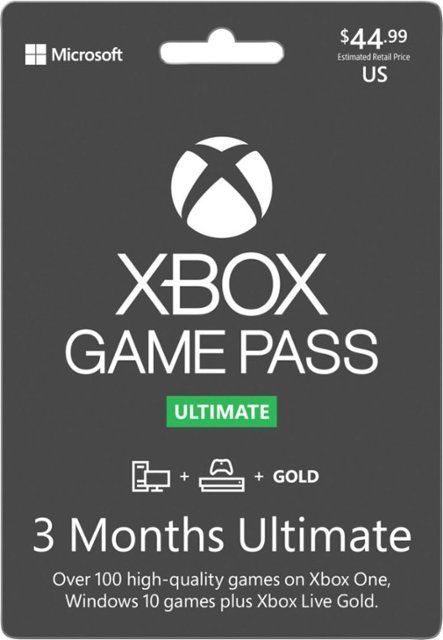 A catalog of games
All your gaming needs, in one subscription

Is the Xbox Game Pass Ultimate the best value in all of gaming? It's possible. Ultimate bundles your Xbox Live Gold subscription, an Xbox Game Pass subscription for both Xbox consoles and Windows PCs, and Xbox Cloud Gaming for on-the-go. That means access to hundreds of games, with more added all the time, for a single monthly subscription cost.
Get the Windows Central Newsletter
All the latest news, reviews, and guides for Windows and Xbox diehards.
Matt Brown was formerly a Windows Central's Senior Editor, Xbox & PC, at Future. Following over seven years of professional consumer technology and gaming coverage, he's focused on the world of Microsoft's gaming efforts. You can follow him on Twitter @mattjbrown.