Diablo 4: How to get free Twitch drops and Primal Instinct cosmetics
Support content creators and get exclusive loot!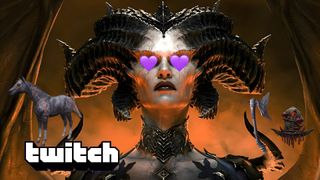 (Image credit: Windows Central)
If you're enjoying Diablo 4, and why wouldn't you since we gave it a whopping 5 stars in our review, you're probably already eyeing up the sweet cosmetics in the store. Stop, don't reach for your wallet just yet, because there's already an array of cosmetics you can get for FREE exclusively on Twitch.

Blizzard has partnered with some of their favorite Diablo 4 creators to bring you a way to earn in-game rewards while supporting your favorite streamers. You don't even need to own the game to earn these, so if you're still on the fence about purchasing Diablo 4 and simply want to watch people play before making your mind up, you can still earn these to claim at a later date. The promotion starts on June 5 over on Twitch.

Here's what cosmetics you can get from participating and how you can earn them.
How do I earn Twitch drops for Diablo 4?
Before we dive into what you can earn, you need to make sure you have all of the relevant accounts linked up to be able to earn rewards and claim them in Diablo 4. Specifically, you need to link your Battle.net account to Twitch to get the promotion to work. Follow these simple steps:
Sign in to your Battle.net account.
Click on Connections.
Scroll down to Twitch and click +Connect on the right-hand side.
You'll be taken to another screen, click continue; then you are taken to Twitch, so sign in.
Click Authorize to give Blizzard permission to link to your account.
You'll be asked to confirm the connection to your account again.
View the Connection Successful screen, and you're done!
Now you're all set up to watch some streamers play Diablo 4 and earn some in-game rewards for your support.
What are the Twitch drop rewards and how long do I need to watch my favorite streamer?
The promotion runs from June 5 for four weeks, with each individual week having a theme and different rewards. You'll need to watch for 3 hours in TOTAL in each week to earn the rewards, so you can split that however you like. It's worth noting that to claim the rewards for the following week, you need to have earnt and claimed the previous week's rewards. The promotion runs from:
Start: June 5 at 4 p.m. PDT / End: July 2 11:59 p.m. PDT
Start: June 5 at 7 p.m. EDT / End: July 3 2:59 a.m. EDT
Start: June 6 at 12 a.m. BST / End: July 2 7:59 a.m. BST
Here's what's up for grabs each week:
Week 1 Twitch Drop: Rogue and Necromancer cosmetics
For Week 1, the Rogues and Necromancers get some sweet cosmetics first.

For watching at least 3 hours of an eligible stream in the first week of the event, you'll earn recolors for the Azurehand Back-Stabber Dagger and the Azurehand Heart-Piercer Sword.

If you manage to net 6 hours watching a stream, you'll also get two back-trophies, the Matron-Sigil Coffer (Rogue) and Progenitor Favor (Necromancer).

If you're a budding Rogue, don't forget to check out our Rogue build guide.
Week 2 Twitch Drop: Sorcerer cosmetics
For Week 2, it's the turn of the mighty Sorcerers, and watching 3 hours of any of the eligible Diablo 4 streamers will earn our magic wielding class a recolor, the Azurehand Spell-Slinger Wand.

If you can watch and support for 6 hours in total, you'll get the Hellrune Tabernacle Back Trophy. Don't forget to check out our Sorceress skill and build guide if you've chosen this class.
Week 3 Twitch Drop: Druid cosmetics
In Week 3, the Druids will receive some love in the form of the Azurehand Head-Cleaver Weapon Recolor for watching 3 hours of eligible content. If you can keep your streak going, 6 hours will reward you with the Font of the Mother Back Trophy.
Week 4 Twitch Drop: Barbarian cosmetics
Last but certainly not least, the Barbarians are rewarded for their patience in Week 4. For 3 hours of viewing, they will receive the Azurehand Skull-Crusher. Considering the Barbarian can already equip four weapons, unlike the other classes, this will add even more variety! For 6 hours, you receive the Matriarch's Mantle Back Trophy.

You must remember to claim each week's relevant rewards before trying to earn and claim the following week.
How do I get the Primal Instinct Mount?
Diablo 4 is the first in the franchise that lets us ride a mount once you've completed the quest to do so, of course. And there are a bunch of skins for these mounts in-game and in the store, but you also earn a pretty badass one during the Twitch promotion. To earn the Primal Instinct mount you won't need to dedicate your time, but you will need to gift the chosen Diablo 4 creators 2 Twitch subscriptions of any tier.
To gift a Twitch subscription, use the Gift a Sub function on Twitch. Once you've gifted two, you can claim your mount. Reward codes for all items will be delivered to your Twitch inbox once they've been earned. This is found on the top right of the Twitch interface.

Codes received must be redeemed at Battle.net. Go to Account Overview and Redeem Code.
Who are the streamers I can support to get the Twitch drops for Diablo 4?
A complete list of streamers is available here of who you can watch play Diablo 4 (or even just have a tab open while you play the game yourself). We assume once the promotion actually begins, we'll be able to see an indicator on Twitch of all the eligible streamers, too, whether that be a keyword tag on their stream or an in-stream logo.
Go forth, enjoy playing and watching others play Diablo 4, and most importantly, get your free loot!
---
Diablo 4 is slated to fully launch on June 6, 2023, on Xbox Series X|S, Xbox One consoles, Windows PC, PS5, and PS4, with Early Access available to fans that purchase the Digital Deluxe or Ultimate Edition. It's one of the best Xbox games for fans of dungeon crawlers and hack-and-slash combat, and we've been having an absolute blast with it.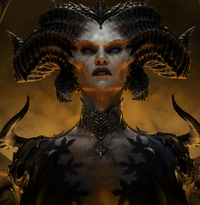 Diablo 4: Ultimate Edition
The Ultimate Sacrifice from your wallet to our Blessed Mother, the Ultimate Edition of Diablo 4 comes with a bunch of cosmetics, the Premium Battle Pass and 20 tier skips for you to enjoy.
Buy on: Xbox | PC (Battle.net)
Get the Windows Central Newsletter
All the latest news, reviews, and guides for Windows and Xbox diehards.
Jen is a News Writer for Windows Central, focused on all things gaming and Microsoft. Anything slaying monsters with magical weapons will get a thumbs up such as Dark Souls, Dragon Age, Diablo, and Monster Hunter. When not playing games, she'll be watching a horror or trash reality TV show, she hasn't decided which of those categories the Kardashians fit into. You can follow Jen on Twitter @Jenbox360 for more Diablo fangirling and general moaning about British weather.