How to complete the Endangered Species Challenge in Diablo 4
How to find a killable horse and other creatures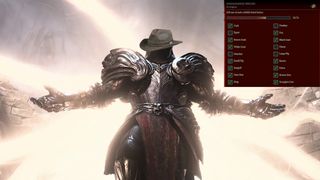 (Image credit: Windows Central)
Diablo 4 is the hugest game in the franchise, and to 100% all of it's in game challenges is no mean feat. One particular challenge titled 'Endangered Species' will truly make you feel like you need to confess at the Church of Light, as it takes you across Sanctuary killing some of it's cutest creatures in the name of completion.

Blizzard were not kidding when they said that Diablo 4 would be their darkest ever story, and it also has the darkest challenges. Demons be damned, Diablo 4 wants you to take out cute bunnies and horses too. Just tell yourself you're saving them from a worse fate...
Not only will this help you on the road to full completion of Diablo 4's challenges, you'll get a couple of new titles, Avid and Hunter.

The hardest of all the creatures to find, and one that has taken some community participation to locate, is the Horse. So before we dive into all of the locations, we'll let you know first and foremost where the most difficult animal to track down and assassinate is.
Where is there a killable horse in Diablo 4?
You can find a killable horse, sat minding it's own business locked in a stable in the town of Tarsarak in Khejistan. Go to the North Exit to find it. You'll need to do some form of AOE attack from the North Exit to take it out as you cannot use your attack moves directly in town.
---
All animal locations for Endangered Species achievement in Diablo 4
The Endangered Species challenge will send you on a bloodbath around Sanctuary to find 26 seemingly innocent creatures. We say seemingly innocent because the only way we can sleep at night doing this challenge is by convincing ourselves these furry critters would eventually be corrupted by the opening of the Hell Gate, and join forces with evil were we not to end their lives now. Make this canon Blizzard please?

The creatures can be found in multiple locations, but if you are struggling to come across a particular species, we can confirm at least one location for each of them. All locations have been painstakingly collected by the Diablo 4 community on reddit, and can be found in this thread here or alternatively, read on for all creatures and where to find them.
Sheep, White Chicken, Rooster, Brown Chicken, Scosglen Cow and Donkey
These creatures can all be found in Scosglen, just outside the town of Corbach (Southern entrance) as marked on the map below.
Brown Rooster
This feathered friend (now your foe) will be found just outside of Marowen in Scosglen, on the map below next to the shrine.
Seagull
The seagull is also just outside of Marowen in Scosglen, but on the left hand side, and unsurprisingly by the coast.
Dry Steppes Cow
The Dry Steppes Cow, can funnily enough be found...in the Dry Steppes. Specifically just outside Farrobru, there are two locations this cow can spawn. Unfortunately, there are no portals to the Cow level left behind. Or is there?
Stag
The stag is found in Wehjinhani within Hawezar. There are three possible locations it can spawn.
Fawn
The fawn can be found just up north from the Tirmair waypoint, in Scosglen.
Raven
The raven is another ill fated creature found in Scosglen, in two locations south of Under The Fat Goose Inn waypoint.
Small and Large Pig
The small and large pigs in Diablo 4 are found in the same location, Wejinhani in Hawezar and at the location below. If one or both snorting little critters don't appear for you, simply log out and in again until they spawn.
Image 1 of 3
Meerkat
The mysterious meerkat is found in the Dry Steppes, go to the Hidden Overlook waypoint.
Black and Brown Goats
Both colored goats are found just east of Cerrigar in Scosglen.
White Goat
The White Goat can be found in the Dry Steppes, in two locations nearby the Ruins of Qara-Yisu as indicated below.
Crab
This sideways scuttling little fellow can be found in Backwater, in Hawezar.
Fox
The fox is near Firebreak Manor in Scosglen.
Egret
The Egret is found just west of Wejinhani in Hawezar.
Snake
He's a slithery slippery little snake, and he's found in these three possible locations in Wejinhani, in Hawezar.
Rabbit
You wouldn't want to kill a cute little fluffy wuffy bunny wabbit would you? Well yes you would, that's why you're here. Well the bunny can be found in the Dry Steppes, south of Jirandai waypoint. You'll need to chase the critter down the stairs and out of the town to be able to use your weapon and kill it.
Image 1 of 2
Grey Doe, and Brown Doe TBC...
Diablo 4 is available on Xbox Series X|S, Xbox One consoles, Windows PC, PS5, and PS4. It's one of the best Xbox games for fans of dungeon crawlers and hack-and-slash combat, and we've been having an absolute blast with it.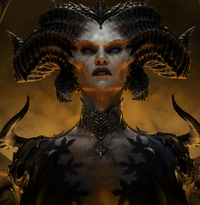 Diablo 4: Ultimate Edition
The Ultimate Sacrifice from your wallet to our Blessed Mother, the Ultimate Edition of Diablo 4 comes with a bunch of cosmetics, the Premium Battle Pass and 20 tier skips for you to enjoy.
Buy on: Xbox | PC (Battle.net)
Get the Windows Central Newsletter
All the latest news, reviews, and guides for Windows and Xbox diehards.
Jen is a News Writer for Windows Central, focused on all things gaming and Microsoft. Anything slaying monsters with magical weapons will get a thumbs up such as Dark Souls, Dragon Age, Diablo, and Monster Hunter. When not playing games, she'll be watching a horror or trash reality TV show, she hasn't decided which of those categories the Kardashians fit into. You can follow Jen on Twitter @Jenbox360 for more Diablo fangirling and general moaning about British weather.