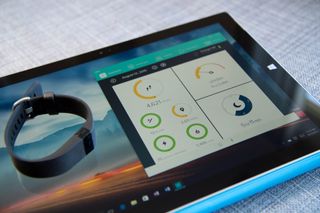 A lot can happen in a week. Seven days might not seem like much, but it can be an eternity in the tech news cycle.
Between Windows news, hardware and software developments and Microsoft's fast-paced movements throughout the technology landscape, it's never easy to keep your hand on the pulse of technology. Not to mention everything that's going on right here at Windows Central!
Every week we're going to compile the biggest stories into one post, so you never fall behind – In Case You Missed It (ICYMI).
Windows
Windows 10 continued its steady climb up the charts, claiming 9% of the overall PC operating system market in November. That is a gain of more than a full percentage point over the previous month. Windows 7 still owns the lion's share with over 56%.
In hopes of getting that 9% to rise even faster, Microsoft pushed out an update for Windows 7 and 8.1 that makes the upgrade process smoother by fixing previous issues.
Kinect users got a nice surprise this week when Microsoft announced that you can now use Kinect and Windows Hello to sign in to Windows 10 using a new beta driver and a couple quick registry hacks. The news was sent out to developers in the Kinect SDK and test program via an email.
And Windows got a little help from its friends with the makers of Android emulator, BlueStacks, pushing out a huge update that lets you run multiple Android apps at once.
Other notable items:
Visual Studio 2015 Update 1 is now available for developers
Cortana now supports Microsoft's Power BI in Windows 10
New cumulative update now rolling out to Windows 10
Cortanium updated with more commands, easier way to turn on your flashlight
Microsoft to open source core components of Edge's JavaScript engine
Microsoft
Surface Pro 4 and Surface Book owners saw one of their biggest gripes brought to an end. Microsoft pushed out an updated display driver, which should stop the display from hanging.
They are also working on fixing "sleep" issues with the Surface Pro 4 and Surface Book, but don't get too excited yet. A solution isn't expected until early 2016.
In HoloLens news, Microsoft laid off 60 HoloLens team members in Israel. The move, which affected thirty contract workers and thirty permanent employees, apparently comes after the decision to develop HoloLens "through a different technology, produced in the United States."
Some HoloLens developers who have been given the opportunity to use it at home, have also been sharing their creations online to show people just what is possible.
But you don't have to be a developer to see your HoloLens ideas come to life. Microsoft is running a contest that could turn your HoloLens app idea into a reality.
They're also helping businesses create apps of a different kind with their newly-launched PowerApps initiative. PowerApps makes it easy for businesses to develop apps for Windows, iOS, and Android and connect them to services like Office 365 and Salesforce.
And 'tis the season for brotherly love. A new ad shows Microsoft Store and Apple Store employees hugging it out in NYC for Christmas.
Other notable items:
Cancelled Microsoft Mercury tablet featured in latest render leak
Microsoft developer shows how to turn an iOS app into a Windows 10 app
Two Microsoft HoloLens headsets set to rocket into space on Dec. 3
Microsoft's CEO will visit his home town in India to check out the T-Hub incubation startup
Miscellaneous
Adobe updated its Creative Cloud suite with a new user interface that sports a Start screen. They also rebranded Flash Professional as Adobe Animate CC and launched a 3D modeling application called Fuse.
Nokia completed the sale of its HERE Maps division well ahead of schedule. The $3 billion deal with Audi, BMW and Daimler was initially set to conclude in the first quarter of 2016.
Three technology manufacturers are considering joining forces to compete better in that tough market. Toshiba, Fujitsu and Vaio may merge their PC divisions into one company.
And on a musical note (see what I did there?), game maker Harmonix has teamed up with Oculus for Rock Band VR. The next installment of the popular video game will make you feel like you're really playing on stage.
Other notable items:
Share your thoughts on this past week of news! And we'll be back again next week to do it all over again.
And the 950 XL is released in the UK

Is it me but as soon as I installed the November win 10 update my start menu keeps crashing and most icons on the task bar don't show up :/ Posted via the Windows Central App for Android
Windows Central Newsletter
Get the best of Windows Central in in your inbox, every day!
Thank you for signing up to Windows Central. You will receive a verification email shortly.
There was a problem. Please refresh the page and try again.