The Windows Phone Weekly Digest: April 4, 2015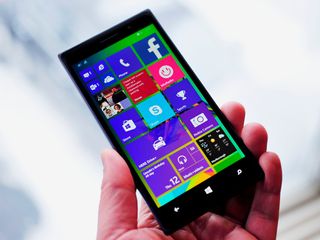 There's a lot going on in the world of Windows Phone. So much, in fact, that it is sometimes tough to catch every important story. Device rumors come and go. New apps join the Windows Phone Store, and your favorite app can get a big update with a new look or new features. Therefore, every week we will compile a list of the Windows Phone news that you just shouldn't miss.
Welcome to "The Windows Phone Weekly Digest."
Windows Phone News
Lumia 640, Lumia 640 XL and entry-level Lumia 430 launched in Thailand
Microsoft is working to add non-Lumia smartphones to Windows 10 for phone preview
Alleged Windows 10 for phones image leak shows live tile transparency options
Microsoft launches the Lumia 640 DTV and Lumia 640 XL in Brazil this week
Xiaomi Mi 4 running on Windows 10 for phone revealed in new video
Windows 10 for phone build 12534 video hands-on reveals new Outlook app, Project Spartan Browser, and more
Microsoft is going to launch the Lumia 640 and Lumia 640 XL in India on April 7
Apps
Games
Be sure to weigh in on this week's news in the comments section. See you next week!
Windows Central Newsletter
Get the best of Windows Central in in your inbox, every day!
How many shells does the 830 have?

Leaks Leaks Leaks everywhere..!

Yes alot of leaks, but the way things are the only thing they are leaking is the final version of the phone. No insider build in 2 months. I'm not angry just sad :(

Lets hope that the new WP insider build will roll this next week, I have a strong feeling that it will :)

If they don't roll the new build for phones, I will, I will, I will ...... Wait. Seems that's the only option.

Agreed, the only thing going on is a lot of people wondering where win 10TP is for devices like 930, icon, 1020, 1520, as well as where the promised flagships are, and why Microsoft isn't doing more to at least keep apps WP had like chase and bank of America, but we aren't getting any answers from Microsoft or any of their reps (specifically Joe Belfiore since he's in charge). I think that if Steve Elop had any say, he would at least give his users and explanation and work to keep and bring new apps to WP.....he did when he was with Nokia. It seems as if he's just a stage hand since joining Microsoft; who still believes he was a Trojan? I don't! I believe Nokia board played their hand perfectly in order to sell the D/S division for a profit and Elop had nothing to do with it outside of positioning Nokia to make a profit on the sell.

My 635 bricked today... Was running 10 fine since released. Turned it on and get a blue screen with a frowny face emoji......... :( What do I do?!

Use Lumia software recovery tool.

I did. It worked. Back on 8.1 now. But it can't find 10 now... I saw there's a bug where if you're version number is too high, then you can't get 10. That might be it. That bug will be fixed with next weeks Windows 10 Phone update.

In between USB otg supports confirmation really make huge relieve!

Thanks for the list of Windows Phone news updates :]

Tomorrow's the last day for the week.
Still waiting for my 1020 to run windows 10 preview.

You think it's going to happen on a Sunday? Especially Easter Sunday!?

Just release Windows 10 mobile, please!
I'm really really really tired of waiting...

Still another week without a build.

Expect a new build in the coming week (next week)

let's hope my German 640 XL Dual Sim is launched 16th April at latest. Am excited about receiving my new phone.

Lets wait and see wat all d features comes with next build. If pattern lock, app locker features comes with next built I will be happy

What OMG55 said. I realize they are trying to push out a major innovation/system overhaul. But it seems device wise they've left so many of their WP fans behind that folks have left for android or apple. Just my 2 cents.

All devices are going to be supported. So , wait for couple of weeks then these articles will be full of questions like this
"Why this app Crashing?"
"Thank god no resuming... Screen but wait it's black screen now:P"
"When next build is coming ? "
"I'm buying an iPhone now"
"Moving to android" More readers , more ad viewers. More revenue, good days are coming for WC :D

I think if they had something for people who want a great phone they would talk about it, we have had the Samsung and the 920 which we have had for 2 1/2 years, and while we cheer for them they say nothing. Should be the other way around, we are leaving, they have abandoned the mobile device space.

Any chance we could get this emailed to us....much like we used to be able to get ICYMI emailed last year? The email ensured I didn't miss a thing, even when busy and on the road or overseas. Thanks!

My 635 bricked today... Was running 10 fine since released. Turned it on and get a blue screen with a frowny face emoji....... :( What do I do?!

Microsoft is taking too much time for release of the next build for phone and PCs they are releasing builds like every other week too bad from microsoft you must shut down your mobile world of windows

Provide app locker the proper one plss vanish up all your limitations guyss.. Think on it.

I wish they will tell us the date of the build of windows10 I can't wait more than this

When window10 for phone is coming.

Im using Lumia1520, can I ask for when can I update windows 10.

I think its hilarious the Insider app has choices for fast or slow, but from what it seems even fast IS slow

Is there really no outlook app for windows phones? Just bought a MICROSOFT branded Lumia handset, and am perplexed why Microsoft apps are supported for android and apple but not their own devices.
Windows Central Newsletter
Thank you for signing up to Windows Central. You will receive a verification email shortly.
There was a problem. Please refresh the page and try again.