Best strategy games on PC as of December 2017
If you're feeling the need to play some strategy, you need to try these PC games out.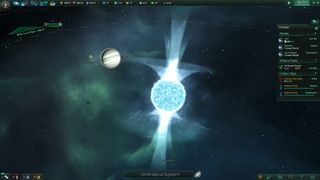 The PC is the platform to enjoy games on. Nothing beats the mouse and keyboard when it comes to top-down management titles for sheer domination. We've rounded up the best strategy games you should check out as we say farewell to 2017 and welcome in the new year. Form alliances, break treaties and smash your enemies with economic might.
Total War: Warhammer 2
Why you can trust Windows Central Our expert reviewers spend hours testing and comparing products and services so you can choose the best for you. Find out more about how we test.
Total War: Warhammer was a fantastic game released by the strategy experts at Creative Assembly. The team was responsible for handling a sequel ($59.99), which rolled out earlier this year. The second title is even bigger, better and more badass. For those who won both versions, there's even a new feature that allows for both worlds to be combined, as well as all factions for an insane playthrough. If you're a fan of turn-based strategy games with empire management, you need to try this out.
Stellaris
If you wish to take control of an entire species and dominate (or integrate into) an unknown galaxy, you'll want to pick up Stellaris ($39.99). This 4X title by Paradox Interactive is as in-depth as it is gorgeous. There's something about sending hundreds of ships into battle and watching all the lasers, missiles and mass particles fly across the screen. That is, if you're on the winning side.
As well as offering a strategic fix for players, Paradox worked hard implementing dynamic events and more variables to help make each playthrough feel slightly different. It's not perfect but is by far the best space strategy game we have to-date.
See at GMG (opens in new tab)
Offworld Trading Company
Not everyone enjoys waging wars against factions and folk they don't get along with. This is what Offworld Trading Company gets right. To win, you need to establish your company on an alien planet and dominate the competition by accumulating resources, advancing in technology and buying out the market. It sounds simple enough — and luckily Stardock did a fine job with the gameplay — but it's a killer to master.
It's also currently on sale for less than $10 at GOG.
See at GOG (opens in new tab)
Sins of a Solar Empire
It wouldn't be a strategy game collection without this epic title. If you wish to manage an empire but focus more on huge space battles with awesome visual effects, Sins of a Solar Empire ($52.69) is the one for you. It shares some gameplay elements with Stellaris, but both games are equally brilliant and play completely different. There's good variety in the three available races, each with their own two sub-classes, and the AI can be incredibly challenging. It's also bags of fun with a few mates in multiplayer.
See at GOG (opens in new tab)
Ashes of the Singularity
Lasers. There are lasers everywhere. Beams, missiles and other particles too. Ashes of the Singularity ($39.49) is Sins of a Solar Empire, but on land and with even more awesome battles. There's simply nothing better than watching your entire fleet engage another on screen with more eye candy than a sweet shop packed full of 4K HDR TVs. If you love strategy games and big armies, you need to give this a go.
See at GOG (opens in new tab)
Cities: Skylines
So this isn't technically strategy since it's more of a simulator and as such makes it incredibly difficult to lose a game, but Cities: Skylines ($29.99) is the best city builder around. Essentially what the most recent Sim City should have been, this game allows you to take control of a plot of land, build the foundations of a metropolis and watch the city flourish (or endure stinky pollution — your choice).
Don't think you can merely sit back and relax. It's a fine balancing act to maintain supply and demand across sectors, implement public transport to relieve road congestion and employ policies like electric vehicles, encouraging bike use and banning heavy vehicles to shape your city into a place where everyone wants to live. There are a few DLCs out that add to the base game and are well worth the money too.
See at Steam (opens in new tab)
Honorable mentions
Windows Central Newsletter
Get the best of Windows Central in your inbox, every day!
Rich Edmonds was formerly a Senior Editor of PC hardware at Windows Central, covering everything related to PC components and NAS. He's been involved in technology for more than a decade and knows a thing or two about the magic inside a PC chassis. You can follow him on Twitter at @RichEdmonds.
Not much of a list if Civilization VI isn't even mentioned.

Honestly Stellaris blows CIV VI out of the water. Ever since Civ V the franchise has kind of run in DLC idle churn. Stellaris takes the Paradox model and puts in a much better scenario from my view point and the DLC they have released are fairly priced with free main grade upgrades concurrent. Offworld Trading is a great managerial game, that you can get tons of dlc for cheap right now in the GOG winter sale.

Where's Civ VI? For me no question this one of the best