Best Xbox deals of October 2021: Xbox Series X, Series S, One S, One X consoles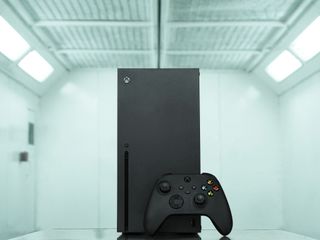 (Image credit: Matt Brown | Windows Central)
Finding an Xbox deal or bundle is not hard these days, but how do you know when you've found one that's worth your time (and money)? With all the different models and bundle options out there, finding a great deal can be a tad bit overwhelming. Luckily, the guide below will help you make an informed choice on which model to buy and where to purchase it.
Xbox One X 1TB console | $389.99 at GameStop (opens in new tab)

Save $10 off the Xbox One X's regular price when you pick up a refurbished console today at GameStop. Considering it's hard to find this console in stock in any condition, you won't want to pass up this offer if you've been waiting for one at a great price.
While you'll usually have the option of picking up an Xbox One S or Xbox One X console on its own, the better deals generally reach the bundled options — in part because retailers seek to get rid of consoles bundled with games which are no longer new or that gamers are avoiding. Finding an amazing deal usually comes down to being in the right place at the right time. And of course, it's still left to be seen when we'll see any deals on the Xbox Series X or Xbox Series S, but we'll be sure to place them all below as soon as we do.
Here's a breakdown of current Xbox console deals and prices.
Rather than having to search all the various retailers like Walmart, Amazon, Best Buy, Target, and GameStop yourself, we've scoured them all for you and created the following guide to the best Xbox deals, discounts, and bundles available right now.
Best Cheap Xbox One S Deals
The standard Xbox One is the most affordable traditional Xbox One console available, but it can be difficult to find in stock in brand new condition these days now with the Xbox Series X|S models on the market. That does help create some excellent deals though as there are more offers than ever on refurbished Xbox One consoles and bundles — especially at GameStop.
Xbox One S 1TB console (Pre-owned) | $289.99 at GameStop (opens in new tab)

Shop at GameStop to score the Xbox One S 1TB console at $10 off its usual price. This pre-owned model has been tested and inspected to ensure it's in proper working condition. There's also a 500GB model available for $279.99. Be sure to click 'Pre-owned' on GameStop's product page or it may appear out of stock.
Best Cheap Xbox One X Deals
The Xbox One X is designed to perfectly complement any 4K home theater setup, with the ability to stream in 4K and even play 4K UHD discs. When you're not gaming, you can use it as a streaming media player and watch services like Netflix and Hulu. The console was originally priced at $500 but later received a permanent discount to $399.99. Now that the Xbox One X is no longer being produced though, it's hard to find in brand new condition from a trusted retailer. These days you can find the best deal on a refurbished console from GameStop.
Xbox One X 1TB console | $389.99 at GameStop (opens in new tab)

Save $10 off the Xbox One X's regular price when you pick up a refurbished console today at GameStop. Considering it's hard to find this console in stock in any condition, you won't want to pass up this offer if you've been waiting for one at a great price.
Best Cheap Xbox Series X Deals
The all-new Xbox Series X is the top model these days, released officially on November 10, 2020. This is truly the best Xbox console to date, though at a retail price of $499.99, it's also one of the priciest models ever. Along with a 1TB Custom NVME SSD, it's equipped with 16GB GDDR6 RAM and features a 4K UHD Blu-ray Drive so you can even watch 4K Blu-ray discs. Just like the Xbox One X, this model also lets you play and stream content in 4K UHD.
Best Cheap Xbox Series S Deals
Debuting along with the Xbox Series X, the Xbox Series S is a more affordable model that offers a bit less processing power for a major trade-off in price. This version comes in at $200 less than the Xbox Series X on any regular day with an MSRP at $299.99. It's equipped with half the storage of the Xbox Series X and features 10GB GDDR4 RAM. The biggest difference here is that this model doesn't feature a disc drive whatsoever — it can only play digital games just like the Xbox One S All-Digital Edition.
Xbox Price Tracking
It probably goes without saying, but the best time to find a deal on an Xbox console is during the holidays. While we're in the middle of the year, it can be a bit more difficult to find discounts that are worth snagging. With these consoles, it's best not to worry too much about the lowest price they've ever reached; most of those deals were very limited and only lasted for a few days max. If you're hoping to wait until one reaches a new low price, you might be waiting until Prime Day or Black Friday comes.
Xbox One S vs Xbox One X vs Series X vs Series S: Which should you buy?
This question really comes down to how you like to play video games. If you already have a collection of physical Xbox One games which you intend to keep playing, the Xbox One X is for you. You'll score an enhanced console that supports 4K streaming and can play both physical and digital games. Its discounted price is not so far from the price of the more affordable models, either. The Xbox Series X can play all the same games as well and is also a 4K-compatible model.
On the other hand, if you can live with only playing digital games, the Xbox Series S is a great choice. You might not find as many sales on digital games, but with an Xbox Game Pass or Xbox Game Pass Ultimate membership, you'll have access to play over 100 Xbox One and Xbox 360 games whenever you want. Plus, new games are added to the service all the time.
Meanwhile, the Xbox One S offers the best of both worlds. It's affordable while not removing your ability to play physical games. Considering how cheap used games become, this might be a no-brainer if you regularly purchase pre-owned titles. You'll have a hard time finding similar discounts on any digital games, though this console is becoming harder to find.
Jared started off writing about mobile phones back when BlackBerry ruled the market, and Windows Mobile was kinda cool. Now, with a family, mortgage and other responsibilities he has no choice but to look for the best deals, and he's here to share them with you.
You can't help but wonder if the majority of console fans aren't just holding out for the next version. Not me, of course--we have an original Xbox One in our living room--but with so many getting money from Uncle Sam, they might be waiting...since we can't go out anywhere to shop for anything.

A few notes: * Xbox one X price has been reduced earlier to $400, so the base price is $400, not $500.
* Microsoft store currently sell the Xbox one X (with a game) for $299, so the $350 @ B&H is not the current best price. Note: Windows Central blocked me from posting the URL - you can check it yourself @ Microsoft Store website.

None of Microsoft's bundles are in stock though unfortunately.

Xb1s should be $200 now that Xbss is out at $300

I'll sell you mine for $200.
Windows Central Newsletter
Get the best of Windows Central in in your inbox, every day!
Thank you for signing up to Windows Central. You will receive a verification email shortly.
There was a problem. Please refresh the page and try again.