CalDigit has proven itself as one of the top companies when it comes to docking stations and hubs. I've reviewed several of its products over the years — from the TS3 Plus to the USB-C Pro Dock to the Element Hub — and I've always been impressed with the features and craftsmanship. CalDigit's latest accessory is the TS4, a docking station designed for Thunderbolt 4. It's not the first TB4 docking station to hit the market, but it is certainly going to be a fierce competitor. I've been using it for a couple of weeks to see how well it works and whether it's worth the steep price.
Bottom line: The CalDigit TS4 has the most ports and the most power out of any Thunderbolt 4 dock available today. It's easy to recommend to anyone who wants the best connectivity solution for their modern PC.
For
The most ports available in a TB4 dock
Lock slot for added security
DisplayPort 1.4 included
UHS-II SD and microSD card readers
Up to 98W charging to host
Against
One fewer TB4 port to make room for DP 1.4
Some compatibility issues with certain PCs
Lesser warranty than some competition
CalDigit TS4: Price, availability, and specs
CalDigit supplied Windows Central with a review unit of its TS4 Thunderbolt 4 docking station. This is the successor to the CalDigit TS3 Plus Thunderbolt 3 dock that has been incredibly popular since its release about four years ago.
The CalDigit TS4 is so far only available from the CalDigit official website and from B&H. Unfortunately, both retailers are sold out of the product at the time of writing. This is unsurprising, as the TS3 Plus was also in hot demand for years. Amazon is expected to begin stocking the TS4 mid-March, according to CalDigit. Expect to pay about $360 for the TS4 docking station when it is in stock.
This Thunderbolt 4 dock is best used with a PC with the same port technology, but it will also work with Thunderbolt 3, USB4, and USB-C though at a lower performance level. Have a look at our guide on Thunderbolt 4 vs. Thunderbolt 3 vs. USB4 vs. USB 3 for a rundown on what separates these technologies.
For this review I tested the dock using Windows 10 and Windows 11 systems, with Thunderbolt 4, Thunderbolt 3, and USB-C ports in the mix. The dock is also compatible with modern Mac systems (including iPad) and ChromeOS.
Following are the specs that make up the CalDigit TS4.
Swipe to scroll horizontally
Category
Spec
Connection
Thunderbolt 4
Detachable
0.8m cable (2.62 feet)
Ports
Three Thunderbolt 4 (One host)
Three USB-C (10Gbps)
Five USB-A (10Gbps)
DisplayPort 1.4
2.5 Gigabit Ethernet
3.5mm combo in/out
3.5mm out
3.5mm in
SD card reader (UHS-II)
microSD card reader (UHS-II)
Power
Up to 98W to host
Front USB-C 20W
Other USB-C 7.5W
USB-A 7.5W
Max display res.
8K @ 60Hz
Dual 4K @ 60Hz
Security
Kensington lock slot
Dimensions
5.55 (H) x 1.65 (W) x 4.46 (L) inches
(141mm x 42mm x 113mm)
Weight
1.41 pounds (0.64kg)
Color
Silver
Material
Aluminum
Warranty
2 years
CalDigit TS4: What I like
Image 1 of 2
The CalDigit TS4 follows the same design of the TS3 Plus, which was released in 2018. The chassis is made up of three solid pieces of aluminum, held together by four hefty screws on the back panel. Three sides of the dock have ribbed aluminum panels for better heat dissipation; they also lend the dock a bit of extra aesthetic appeal.
The dock works both vertically and horizontally. There is a built-in rubber pad on the vertical "bottom" for better grip on a desk, and the package comes with some extra rubber strips that can be inserted into the side panel's ribbing if you're using the dock horizontally. The TS4 is taller, wider, and deeper than the TS3 Plus. Compared to other popular Thunderbolt 4 docks that use a flatter, more rectangular shape, the total area isn't that much greater. And since the TS4 is easily used standing up, it can actually take up less space on your desk than the competition.
CalDigit has outdone itself when it comes to port selection. There are 18 total connections to work with including the host Thunderbolt 4 port. Like the TS3 Plus, the host port is located on the back of the dock. Surrounding it are two more downstream Thunderbolt 4 ports. Why not three? CalDigit sacrificed one of them to add a DisplayPort 1.4 hookup owing to the fact that it believes most people are going to be using the dock with a monitor anyway. I don't mind this decision at all, and it works perfectly for my setup.
Also on the back of the TS4 are four USB-A ports and one USB-C port capable of 10Gbps transfers and 7.5W of charging power. A 2.5 Gigabit Ethernet port ensures you're getting the absolute fastest wired internet connection, and 3.5mm audio in and out ports are available for more permanent setups that have separate audio and microphone hardware (or a split headset connection).
There is alternatively a 3.5mm audio combination jack on the front of the dock for convenience's sake. You can quickly plug in a headset for voice and audio as needed, but using the front combo port will disable the rear in and out ports. The dock's AC adapter plugs into the back of the dock, and there's a Kensington lock slot for added security if you're using the dock in an office space.
The front of the TS4 offers another two USB-C ports (10Gbps), one with 20W of charging power and the other with the standard 7.5W. A USB-A port (10Gbps), UHS-II SD and microSD card readers, and the aforementioned 3.5mm audio combo jack round out the front I/O. Using both card readers simultaneously doesn't seem to be a problem, something that will no doubt be invaluable for anyone who often works with removable storage.
For added convenience, the front USB-A port, two rear USB-A ports, and the USB-C ports will provide charging power even when the dock isn't "turned on" by being connected to a host PC. You can take your laptop with you to work elsewhere and not worry about batteries depleting while you're gone.
Display support is quite broad and changes based on the type of host device you're using. Focusing on Windows laptops with Thunderbolt 4, the TS4 can handle up to dual 4K displays at a 60Hz refresh rate each or a single 8K display at a 60Hz refresh rate. I had two 4K displays connected to a ThinkPad X1 Extreme (Gen 4) without issue; I wasn't able to test the 8K promise.
If you're connecting to a Thunderbolt 3 PC, you should also be able to hit the dual 4K at 60Hz limit. And with USB-C that supports DP 1.4, the dock will handle up to a single 4K display at 60Hz.
The included host cable measures 0.8m (2.62 feet) and is fully detachable. If the cable is damaged, the entire dock won't be a write-off. CalDigit has boosted the amount of charging power that can get back to the host laptop, up to 98W from the 87W limit found in the TS3 Plus. This makes it better cut out for larger laptops that require more power, like something with a low-end discrete GPU. The 230W AC adapter helps handle the overhead from the host and port charging.
CalDigit TS4: What I don't like
The CalDigit TS4 is hard to dislike. However, there are a couple of things to note that might deter some people. First is compatibility. I began my testing with XPG's Xenia 14, which didn't work with any external monitors. A CalDigit rep noted that this is due to there not being a recent enough BIOS update available for the laptop. That's a bit of a letdown since I've been enjoying using the Xenia 14. If you're using a less common brand of laptop that doesn't receive frequent updates, you might run into the same issue.
I also tested with Lenovo, ASUS, Acer, LG, and Dell laptops. Save for a snag with one Dell XPS (which seems like the laptop's fault in this case due to a different XPS working fine), all laptops tested worked flawlessly with the TS4. I plugged in, let the display switch over to my external monitors, and got on with my work using the connected accessories.
The addition of a DisplayPort 1.4 connection might not be necessary for some people, especially when it removes one of the downstream Thunderbolt 4 ports. I really don't mind this decision as most of the monitors I use don't have a USB-C hookup and are still using DisplayPort. However, if you've upgraded your monitors recently and want to stick with pure Thunderbolt 4, some of the competing docks will suit your style.
The price of the TS4 will be a deterrent to some. At $360 it's not a small purchase, but it is in line with most of the competition. And considering its extra features and ports, it makes a strong argument for anyone who wants the fewest limits to connectivity.
CalDigit TS4: Competition
There aren't yet too many Thunderbolt 4 docks on the market, but you do have some solid alternatives if the TS4 isn't quite what you're looking for.
The Kensington SD5700T comes with a three-year warranty (one year longer than the TS4), 11 total ports including the host, up to 90W of charging power, and three downstream Thunderbolt 4 ports. It has an aluminum shell with plastic faceplates, and it's meant to be used horizontally unless you buy a separate mounting bracket. There's also the SD5750T variant that's built specifically for the Surface Pro 8 and the Surface Laptop Studio. You should expect to pay somewhere between $350 and $400 for these docks, though the SD5750T is often a bit cheaper.
There's also the Razer Thunderbolt 4 Dock Chroma with a black finish and RGB underglow lighting. It has 10 total ports, including three downstream Thunderbolt 4 ports. Host charging hits up to 90W, and it has dual 4K @ 60Hz display support. This dock generally costs about $330 and is a great option for those in less professional settings. It has a one-year warranty.
If you have a Thunderbolt 4 laptop but don't need a full docking station, CalDigit's Element Hub is a more affordable alternative. It adds three downstream Thunderbolt 4 ports, four USB-A 3.2 (Gen 2) ports, and up to 60W power delivery to the host. It generally costs between $200 and $250. You can check out our collection of the best Thunderbolt 4 hubs and docking stations for a deeper look at the competition.
What about laptops without Thunderbolt 4? The TS4 will still work with Thunderbolt 3 and USB-C, albeit with lesser abilities when it comes to total port throughput and external display support. A Thunderbolt 4 dock will set you up nicely for the future, but the cost might be too much to justify if you don't plan on upgrading your PC anytime soon. Our roundup of the best laptop docking stations has a mix of Thunderbolt 4, Thunderbolt 3, and USB-C docks to choose from to accommodate your needs.
CalDigit TS4: Should you buy it?
You should buy this if ...
You want the best connectivity from any Thunderbolt 4 dock
You want the most power delivery
You want a native DisplayPort 1.4 hookup and don't mind losing one downstream TB4 port
You have a PC with Thunderbolt 4 or plan on getting one in the near future
You shouldn't buy this if ...
You don't plan on upgrading to a PC with Thunderbolt 4
You want three downstream Thunderbolt 4 ports
You want to save some money with a competing dock
CalDigit has followed up its awesome TS3 Plus with another knockout docking station. The TS4 has more ports than any of the competition — even factoring in the three audio ports — and it can deliver up to 97W of power to the host device. This opens it up to more accessories and more hosts than other docks, yet the TS4 is within the same price range and the bulk of the competition. If you have a Thunderbolt 4 laptop and want the best docking station, this is the one to get.
Unfortunately, demand has the TS4 out of stock at CalDigit's website and third-party retailers. This also occurred with the TS3 Plus due to its popularity, but stock eventually leveled out. If you can wait, do so. If you can't wait, have a look at the other best Thunderbolt docks and hubs for some worthwhile alternatives.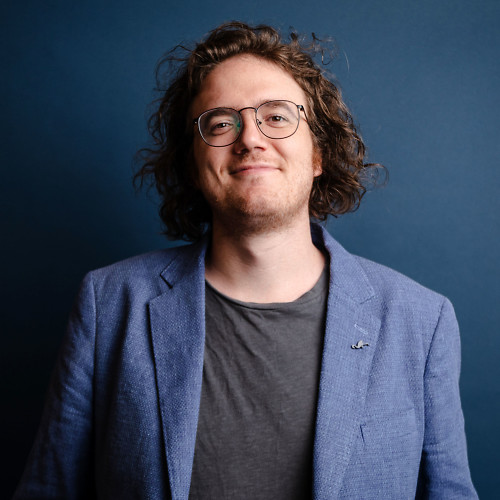 Senior Editor, Laptop Reviews
Cale Hunt is formerly a Senior Editor at Windows Central. He focuses mainly on laptop reviews, news, and accessory coverage. He's been reviewing laptops and accessories full-time since 2016, with hundreds of reviews published for Windows Central. He is an avid PC gamer and multi-platform user, and spends most of his time either tinkering with or writing about tech.