Diablo 4 Server Slam beta: Download, start time and date, rewards, and more
Jump into Diablo 4 one last time before launch.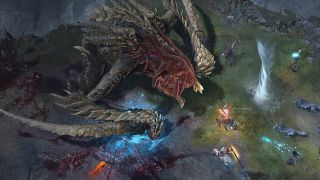 (Image credit: Activision Blizzard)
The Diablo 4 Open Beta may have ended in March, but you're in luck if you missed your chance to play the upcoming action RPG. Developer Blizzard is kicking off a special beta-style "Server Slam" event before its new dungeon crawler launches in June, giving fans one last opportunity to try out the first few stages of Diablo 4's early game ahead of its release.
Interested in playing the Diablo 4 Server Slam beta, but not sure when it starts or how to download it? We've got you covered with everything you need to know. In addition to the Server Slam's scheduled start (and end) time and an overview of the download process on each platform, we've also included details on what you can expect from the event, how it differs from the previous Early Access and Open betas, and the different types of rewards you'll be able to earn while playing.
Diablo 4 Server Slam beta: Release date and start time
Blizzard has confirmed that the Diablo 4 Server Slam beta event is scheduled to begin on May 12, 2023 at 12:00 p.m. PT / 3:00 p.m. ET. The Server Slam will then remain active for most of that weekend until May 14, 2023 at 12:00 p.m. PT / 3:00 p.m. ET, at which point the servers will go offline until Diablo 4 launches officially on June 6.
While the Server Slam is active, all players, regardless of whether they've preordered Diablo 4 or not, can participate. Note that the Server Slam will be available to everyone using one of the game's supported platforms. This includes Windows PC, Xbox Series X|S, Xbox One, PS5, and PS4. Notably, the Server Slam will support couch co-op on consoles, as well as cross-progression between platforms.
What is the Diablo 4 Server Slam beta?
The Diablo 4 Server Slam beta is essentially another run of the Diablo 4 Open Beta that concluded in late March, though there are a few differences between it and past tests that we'll go over in the section below. As you can probably tell from its name, Blizzard's goal with the Server Slam is to torch Diablo 4's servers with one final stress test before the game launches officially.
Similar to the first Open Beta, the Server Slam event will allow fans to play through the Prologue and Act 1 of Diablo 4's campaign and explore the game's frigid and mountainous Fractured Peaks region. All five of the Diablo 4 classes will be available to use, and players will be able to choose between the Adventurer (Tier 1) and Veteran (Tier 2) World Tiers. The latter will offer increased experience and Gold currency, though enemies will also be a bit tougher to defeat.
Though Blizzard hasn't confirmed this yet, it's likely that the drop rate for Legendary gear pieces will be higher than normal for testing purposes. Diablo General Manager Rod Fergusson confirmed that the rates were increased for previous Diablo 4 beta tests, so there's a good chance that they'll be raised during the Server Slam as well. This will help players experiment with builds despite the event's limited content offerings.
Diablo 4 Server Slam: Changes from the beta
While the overall Server Slam beta experience will be almost identical to past beta tests, there are some notable differences that players should be aware of. First off, the Server Slam's level cap will be 20 instead of 25, which means that you won't be able to level up quite as much as you could in previous betas.
Secondly, the Server Slam patch will include the recently announced Diablo 4 beta feedback-driven balance changes coming to the game at launch. The highlights of these changes were buffs that gave Barbarian's damage resistance and Druid's improved skills, a nerf to the Necromancer's minions and the damage of the Corpse Explosion skill, and some reworks to several dungeons and boss fights that reduce the amount of time you have to spend backtracking and make certain bosses easier to fight with melee-focused classes. Note that while Blizzard is looking to get feedback about these tweaks, the developers have said that further balance changes aren't coming before launch since Diablo 4 has gone gold.
The Ashava the Pestilent world boss will also spawn much more frequently than she did during previous betas. While she won't make an appearance for the first half of the Server Slam, she'll spawn for the first time on May 13 at 9:00 a.m. PT / 12:00 p.m. ET and will continue to spawn every three hours after that until 9:00 a.m. PT / 12:00 p.m. ET on May 14.
Diablo 4 Server Slam beta: Preload time
In order to give players the chance to install the Diablo 4 Server Slam build ahead of the servers going live, Blizzard is making it possible to preload it ahead of its start time. This will ensure that fans can jump right in without having to wait for a download to finish, which is especially valuable for folks with slower internet connections.
Preloads for the Diablo 4 Server Slam became available on May 10 at 12:00 p.m. PT / 3:00 p.m. ET, meaning that you can download and install the beta right now. Note that you'll only need to download a minor update if you still have one of the previous Diablo 4 beta builds installed.
Diablo 4 Server Slam beta: How to play and download
If you're interested in downloading and playing the Diablo 4 Server Slam beta when it becomes active, you can do so by following the steps below.
Windows PC
Launch the Battle.net client. Download it here if you don't have it installed.
Next, select the + icon in the Favorites section.
From the options, select Diablo IV.
Next, select the Diablo IV icon in your Favorites to open its game page.
Once you get to the page, select the dropdown menu under Game Version.
Then, select the Diablo IV – Server Slam option.
To download and install the Server Slam, select the Install button.
Finally, select Play once the installation finishes to play the Server Slam.
Xbox
First, launch the Xbox Store.
In the search bar, search for the "Diablo IV–Server Slam" option.
Next, select Download.
Finally, select Play once the installation finishes.
PlayStation
First, launch the PlayStation Store.
In the search bar, search for the "Diablo IV–Server Slam" option.
Next, select Download.
Finally, select Play once the installation finishes.
Diablo 4 Server Slam beta: Rewards
During the Server Slam, players will be able to earn a variety of different rewards while progressing, leveling up their character, and fighting the Ashava world boss. While most of these items could be earned during previous beta tests, there is one new unlock that's exclusive to the Server Slam. Remember that while Diablo 4 beta progress won't carry over to the full game, these rewards will.
We've listed all of the unlocks that will be available during the Server Slam below, along with details on what you have to do to get your hands on them. Note that if you've already earned a reward while playing the Early Access or Open Beta, you don't need to earn it again during the Server Slam.
Initial Casualty Title: Earned by reaching Kyovashad with one character.
Early Voyager Title: Earned by reaching Level 20 on one character.
Beta Wolf Pack Cosmetic: Earned by reaching Level 20 on one character.
Cry of Ashava Mount Trophy: Earned by defeating Ashava with one Level 20 character.
---
Diablo 4 is slated to fully launch on June 6, 2023. It has the potential to be one of the best Xbox games for fans of dungeon crawlers and hack-and-slash combat, and we can't wait to jump back in during the Server Slam beta.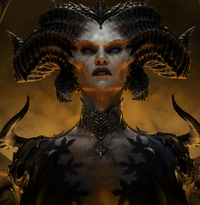 Diablo 4: Ultimate Edition
The Ultimate Sacrifice from your wallet to our Blessed Mother, the Ultimate Edition of Diablo 4 comes with a bunch of cosmetics, the Premium Battle Pass and 20 tier skips for you to enjoy once the full game is released.
Buy on: Xbox | PC (Battle.net)
Get the Windows Central Newsletter
All the latest news, reviews, and guides for Windows and Xbox diehards.
Brendan Lowry is a Windows Central writer and Oakland University graduate with a burning passion for video games, of which he's been an avid fan since childhood. You'll find him doing reviews, editorials, and general coverage on everything Xbox and PC. Follow him on Twitter.