Why a 2-in-1 might be the right PC for your college student
By Cale Hunt published
Performance, portability, and versatility come together in a 2-in-1.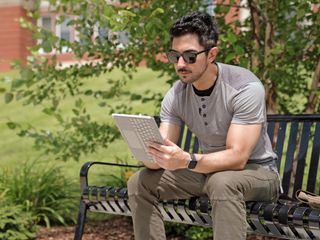 A 2-in-1 laptop is a device that can act as a tablet or standard notebook thanks to a keyboard and touchpad portion that's entirely removable. There's also the similar convertible build, which features 360-degree hinges that allow a laptop's display to rotate around to essentially become a tablet. These devices contribute to our overall collection of the best Windows laptops, and in some cases they'll make a great choice for your student headed back to college. Let's explore the reasons why.
A 2-in-1 is portable and compact
Spending long days at college, especially if you're headed back to a cramped dorm in the evening, can be made easier with a lightweight and compact laptop that doesn't take up much room. Classic 2-in-1s — those that have a detachable keyboard and touchpad — are generally about as compact a device you'll find even with everything connected, and you have the option of popping the bare tablet into your bag to be used with an active pen for note-taking.
For example, Microsoft's 10.5-inch Surface Go 2, which starts at just 1.2 pounds (544g) and just 0.33 inches (8.3mm) thin, will easily ride around in a backpack or under an arm between lectures and will hardly take up any space on a desk. It might not be the most powerful PC out there and those who deal with specialized design and development work will want something with superior hardware, but if you're taking notes, writing essays, and browsing the web, it might just be all you need at a very attractive price.
Nothing Else Like It
Microsoft Surface Go 2
A knockout combination of size and power

Microsoft's most affordable Surface is the Go 2, and it delivers a high-quality computing experience that is perfect for lightweight college use.
If, however, you prefer a more robust Ultrabook that can still be used as a tablet when the need arises, something like HP's 13-inch Spectre x360 might be a better fit. Its active pen compatibility and convertible nature means you can still jot down notes on a tablet during lectures (it's also brilliant for quick sketches and graphs not easily put together with a keyboard and touchpad), yet you can still have a standard notebook with sizeable display — up to 4K resolution — in the evenings when it comes time for as much productivity as possible.
You're also going to see far better performance compared to something like the Surface Go 2, with up to a 10th Gen Intel Core i7-1065G7 processor (CPU), 2TB PCIe M.2 solid-state drive (SSD), and 16GB of LPDDR4 RAM. The battery will last through your lectures without needing a charge, there are plenty of ports available for accessories, and it's all wrapped up in a gorgeous chassis that weighs in at just 2.88 pounds (1.3kg).
For something similar but at a lesser price, there is also HP's ENVY x360 13 powered by AMD Ryzen CPUs.
Lightweight Convertible Notebook
HP Spectre x360 13t
A lot of convertible PC for the price

The Spectre x360 shows HP can do jaw-dropping convertible hardware, and it offers a perfect mix of portability, performance, and features for your college student.
A 2-in-1 is extremely versatile
There are quite a few non-convertible laptops that feature a touch display and active pen support — the Surface Laptop 3 is a prime example — but for ultimate versatility, the 2-in-1 reigns supreme.
In the case of the Surface Pro 7, another one of our favorite overall laptops, you're essentially getting a powerful Ultrabook that can be broken down into two separate pieces. A Type Cover provides a comfortable keyboard and Precision touchpad for times when productivity is key, yet if you only want to carry around a tablet for a day, just remove the cover and head out. A Surface Pen allows precise input for note-taking and hardly takes up any extra space in your bag.
The Pro 7 is significantly more powerful than something like the Surface Go 2, allowing you to tackle more work at once without any friction. Thanks to the built-in kickstand on the rear chassis, it can easily act as a classic notebook with Type Cover attached. During downtime, the tablet alone is also a stellar way to watch a movie or TV show.
Ultimate Versatility
Microsoft Surface Pro 7
Premium build and powerful hardware

The versatile Surface Pro 7 is a premium 2-in-1 for anyone who likes a knockout display, pen support, and the performance to handle a day's work.
A 2-in-1 can still be a performer
If all this 2-in-1 talk sounds great but you know your college student won't get by with integrated graphics — whether for some leisurely gaming or scholastic design and development work — there are 2-in-1s that bring performance above and beyond the Ultrabook norm, including Microsoft's 15-inch Surface Book 3.
Alongside the knockout touch display with 3:2 aspect ratio and 3240x2160 resolution compatible with the Surface Pen, it's packed with up to a 10th Gen Intel Core i7-1065G7 CPU, 32GB of RAM, and up to a NVIDIA GTX 1660 Ti discrete graphics card (GPU) with 6GB of VRAM or NVIDIA Quadro RTX 3000 GPU for specialized work.
With the base portion attached to the tablet, you have access to all hardware, making the Book 3 an excellent choice for those studying a field with specialized work, or for the student who can't get by without some gaming in the evening. Take the tablet and pen to a lecture for notes to save space in your backpack, and put everything back together in the evening to take advantage of the Book 3's full potential.
A desktop PC packed with one of our picks for best graphics cards is still going to deliver better performance, but to save space and to get the added benefit of the 2-in-1 form factor, the Book 3 should make a good choice.
Plenty Of Power
Microsoft Surface Book 3
A great pick for some extra performance

The Surface Book 3 brings a premium mix of performance and design, including a detachable touch display, dedicated GPU, and comfortable keyboard and touchpad.
Is a convertible build preferred? Your college student can still take advantage of powerful hardware from a laptop that doesn't come apart, as is the case with Lenovo's Yoga C940 15. It's a stunning 15-inch laptop that's durable, versatile, and powerful, bringing active pen support, a sleek chassis, gorgeous display, and plenty of ports.
Configure a model with up to a 9th Gen Intel Core i9-9880H CPU, 16GB of DDR4 RAM, a 2TB M.2 PCIe SSD, and a NVIDIA GTX 1650 dedicated GPU with 4GB of VRAM. That's enough performance to dabble in specialized work as well as some gaming after hours. The 15.6-inch touch display comes in FHD or UHD, both with VESA-certified DisplayHDR 400 and Dolby Vision.
It's all topped off with a wide hinge that doubles as a rotating soundbar. It pumps out excellent audio no matter if you're using the Yoga C940 as a tablet or notebook, and it's a great feature for watching TV or movies after hours.
Great Multipurpose Convertible
Lenovo Yoga C940 15
Impressive display and audio

The combination of convertible design, 4K display, and soundbar convertible hinge make the Yoga C940 a winner.
Some 2-in-1s can stay connected everywhere
Keeping connected everywhere, even when out of range of Wi-Fi, requires a laptop with 4G or 5G LTE modem. This feature is becoming more common in a range of devices, including a number of high-end convertible and 2-in-1 laptops. A number of devices already referenced here, including the HP Spectre x360 13 and Surface Go 2, can be configured with LTE connectivity, but there are other options that might make more sense.
Microsoft's Surface Pro X makes a case for a 2-in-1 thanks to its sleek, streamlined design, beautiful 13-inch display with 2880x1920 resolution, and Microsoft SQ1 CPU and supporting hardware. It is ARM-based so it's not the perfect laptop for everyone; performance equals out to about an Intel Core i5 CPU and there are some limitations around app compatibility. However, long battery life, great audio and typing, and inking support should make it a great multipurpose option for anyone who will focus on productivity work. With a proper wireless plan, there's no need for a Wi-Fi connection to keep in touch.
Windows 10 on ARM
Microsoft Surface Pro X
Add LTE to your Surface Pro

Those who need a light, thin, LTE-enabled productivity laptop, the Surface Pro X offers a unique set of features not found anywhere else.
Should you buy a 2-in-1 laptop for your college student?
The answer to this question ultimately depends on your budget and the needs of your student. For example, if a laptop with specialized hardware is required, you're going to no doubt lean toward a mobile workstation, and if you're on a tight budget, a standard notebook that doesn't come apart and doesn't have convertible hinges will almost always be cheaper and will have better-performing hardware than something like the Surface Go 2.
However, in most other cases, a 2-in-1 or convertible laptop makes a great choice for a college student. Active pen support makes for natural and easy note-taking, the tablet is ideal for watching movies and TV when some escape is needed, and it will still work as a standard notebook when maximum productivity is required. If you're seriously considering a new laptop for your student, be sure to have a look at our roundup of the overall best Windows laptops for many more options.
Cheap PC accessories we love
Take a gander at these awesome PC accessories, all of which will enhance your Windows experience.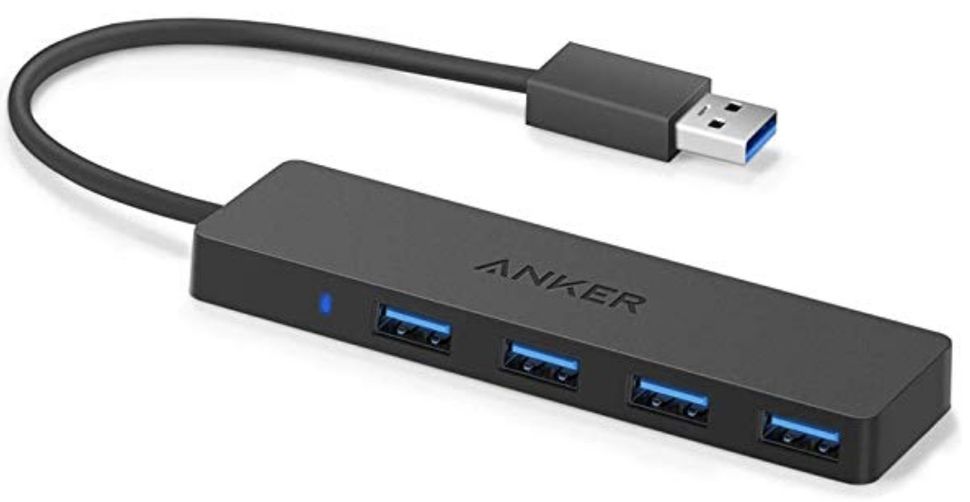 Anker 4 port USB 3.0 hub ($10 at Amazon)
Whether on a desktop or laptop PC, you always need more ports to connect things to. This hub gives you an additional four USB 3.0 Type A ports.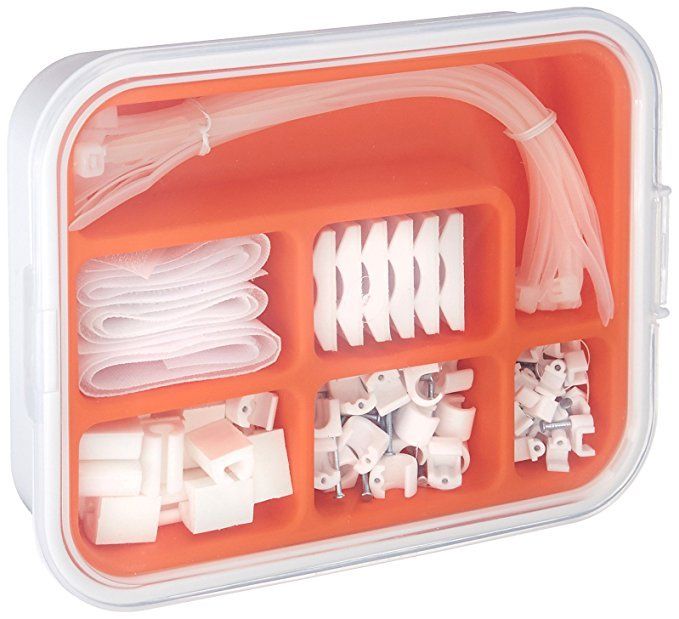 Ikea Fixa Cable Management System ($11 at Amazon)
This IKEA cable management kit is your ticket to a clean setup. It's simple and functional.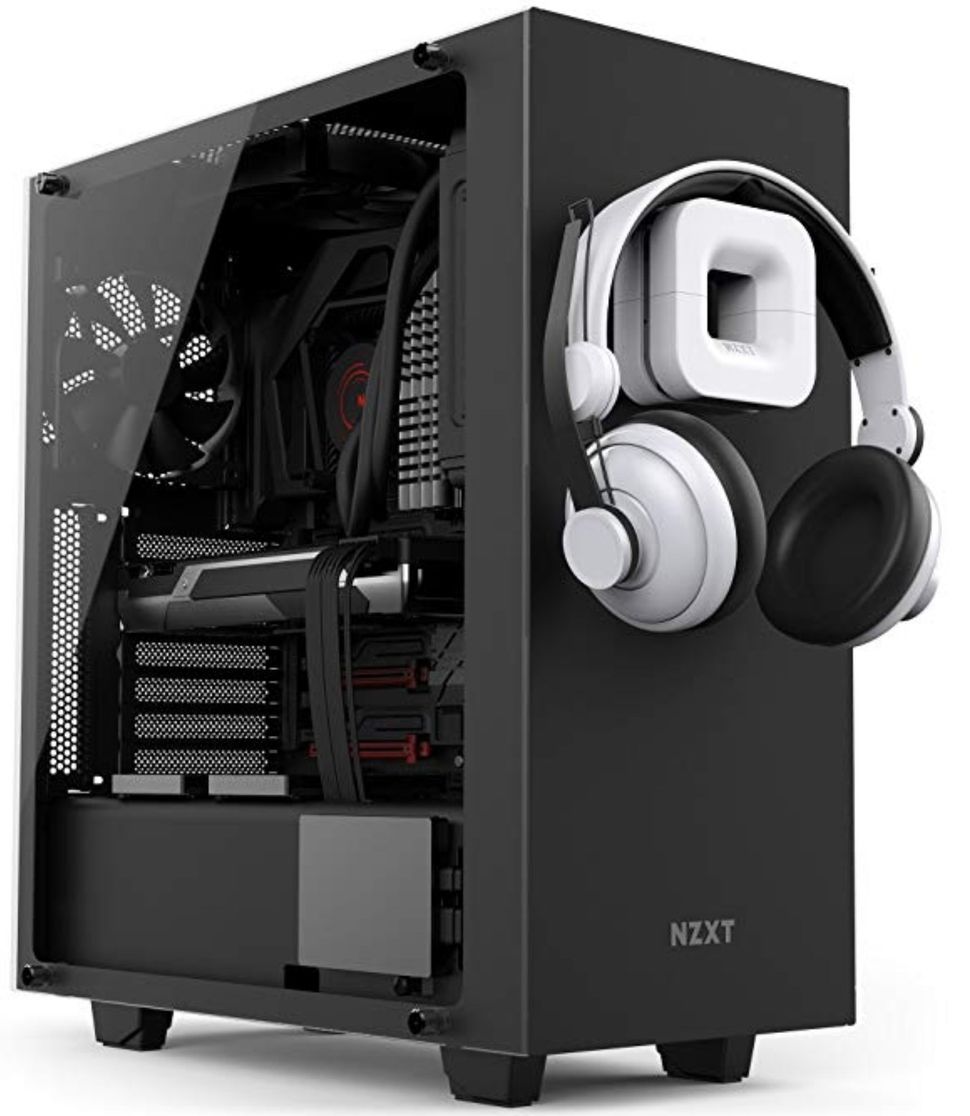 NZXT Puck ($20 at Amazon)
This clever little accessory has powerful magnets on the rear to make it stick to any of the metal panels on your PC case or anything else. It's great for hanging accessories like headsets.
Cale Hunt is a Senior Editor at Windows Central. He focuses mainly on laptop reviews, news, and accessory coverage. He is an avid PC gamer and multi-platform user, and spends most of his time either tinkering with or writing about tech.
I think for serious college/grad students (I was furiously taking notes in class every day until just recently) Surface Pro is the way to go. The portability and lower price of the Go are not worth the slowness and the tiny screen real estate. As a previous Surface 3 owner I can really vouch for the better experience on a larger screen. Besides, you can get a Pro 5 or 6 with pretty good discounts these days, and you can get the type cover and the pen on Amazon for cheaper than what Microsoft or Best Buy would sell them for. The ~$165 extended warranty is also worth it (as a previous WC article has argued) because if you drop your Surface you can just get it replaced, no questions asked. Finally, while other companies are catching up in terms of inking, Surface probably gives you the best overall inking experience on a PC (with the possible exception of Samsung devices) and the kickstand with adjustable angles makes inking more natural than it would be on a 360-degree convertible with the screen laying flat. If I were in the market now I might consider the most recent Samsung kickstand detachable, but Windows on Arm is still in early days and I don't want to be a guinea pig. Other Wintel detachables don't have great battery life. Just my 2 cents.

The only issue I have with my Surface Pro is the floppy keyboard. I dock it most of the time and do not have to type much when traveling. If you are writing long papers and doing a large amount of typing, the floppy keyboard might not be for you. I don't think it is that bad, but I know my wife hates it. A Surface Laptop or Book might be the way to go. Really, what use is tablet mode in Windows 10 anyways?

Actually I can get plenty of writing out of my Type Cover, but yeah, YMMV. Also, the Surface Book keyboard is unambiguously superior, and my Surface Pro is docked about a third of the working day on average so I have a real keyboard for most of my serious typing. Also, with the Surface Book you get that nice built-in angle that helps with inking (though some people hate the "gap"). It's not adjustable but it's still better than flat-on-the-desk. And! You can get great deals on lower-end Surface Books too. I never use tablet mode. It's a joke. But I use TouchMe Gesture Studio (with its accompanying engine) that makes the touch experience on Windows 10 serviceable. (Gestures for app switching and desktop switching are absolutely necessary as far as I am concerned.) That goes a long way to making my Surface Pro grad student experience excellent overall. And people are regularly shocked that my tablet runs Windows after they see me using the gestures - that's always fun.

I take lots of notes on OneNote. I would imagine in college, depending on the class, classroom notes would be a must. The ability to make graphs/sketches also points to a surface pro type device. The more notes you take and the better you are at using OneNote, the easier it is to keep class notes organized

Well there are other 2 in 1 from real oems that don't have that floppy keyboard you complain about. Microsoft Central doesn't always acknowledge that, so infact you wouldn't need to bring in surface book. I would say you still need a beasty laptop on your desk alongside a 2 in 1 regardless. It's like a owning a two seater sports car, you still need a 7 seater SUV. Pen is handy with this covid19 working from home situation, I never have to print Pdf documents and having to rescan them, I just write on screen.

Don't forget that the Surface Pro, and any of these units including the Surface Go, can easily be augmented with a big monitor, full sized keyboard and mouse. There are lots of USB-C docks around that even make the connection virtually painless. At class, library or the coffee shop, a small portable unit is fine, and when you get back home or to the dorm, being able to make use of a big monitor, or two, is easy and not a particularly expensive proposition.

A Go m3 would be the best combo of portability and power. It's got enough RAM and CPU to function as a decent light desktop when docked and it's a lot more portable than the Pro 7 or Pro X.

I've always wanted a two in one, cause I like the fact that theres only a screen and barley no cables so I like the clean factor look, but I've never had the money although I've invested like 2 grand in two gaming pc, so I'm happy.

This old picture of Daniel looks like he was writing an article on the Samsung Focus. Lol. 😂 😂 😂

I used a Surface 3 (non-pro) for undergrad and I finished my MBA with a SP6. I cannot recommend these devices enough!

What I really want to know is Daniel Rubino's bicep workout!
Windows Central Newsletter
Get the best of Windows Central in in your inbox, every day!
Thank you for signing up to Windows Central. You will receive a verification email shortly.
There was a problem. Please refresh the page and try again.