Secretlab has shaved off $100 on its chairs in Prime Day 2 and obviously, I want the most expensive one because it's pink
Snag a great deal on a Secretlab Chair for Amazon Prime Day 2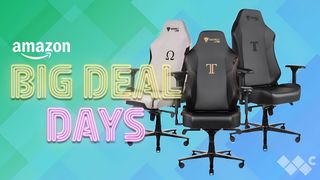 (Image credit: Future)
If you are looking for a great deal on gaming chairs, you should check out the amazing sale that Secretlab is running on its Amazon store. We've tested a bunch of Secretlab chairs here at Windows Central, and there really is a chair for everyone. From PU leather options in the Omega line to the new Titan EVO series in a wide range of sizes, you're spoilt for choice with up to $100 off some of the most popular chairs.

All of the ranges Secretlab offers are kind to your back with optimal ergonomics and plenty of options to adjust to any body shape.

Simply put, Secretlab are cream of the crop when it comes to gaming chairs, and these discounts thanks to Amazon Big Deal Days will net you a considerable saving.
SecretLab's full sale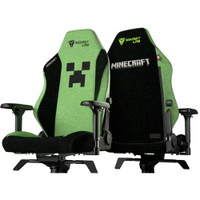 Secretlab Chairs | Up to $100 off at Amazon
You can find all the discounts that Secretlab is giving on its Amazon store right now here. You can save a lot of money on their esports-skin chairs if you don't mind the colors, but there is plenty of choice here no matter your size, shape or style.

✅ Great for: Sheer volume of choice in colorways and sizes
Our top SecretLab recommendations for Big Deal Days
SecretLab Omega Collection | was $569 now $469 at Amazon
The Omega Collection from Secretlab is an excellent line of sturdy gaming chairs. They are not as new as some of Secretlab's other models, so they don't have features like the adjustable lumbar height regulator or the magnetic removable armrests, but they are still a bargain at this price. They have quality PU leather and different designs, so you can pick what you like. If you want to save more money, you can go for a brand with esports decals and get extra discounts. We love the WoW collection, are you Horde or Alliance?

✅ Great for: Smaller and slimmer users, the Omega only comes in one size and is recommended for a height max of 5'11" and weight limit of 240lbs.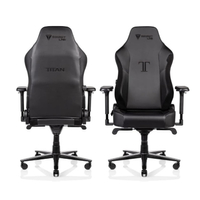 Secretlab Titan 2020 | was $599 now $499 at Amazon

Originally launched as an 'update' to the Omega range, the Titan features a metal mechanism for the armrest adjustment which may appeal more to those who like more weight to their gaming chair. The chair has a chrome-plated finished and more premium vibe than the Omega, but different colors may not be as cheap.

✅ Great for: A sturdier adjustment mechanism and pleasing chrome finish on the smaller details.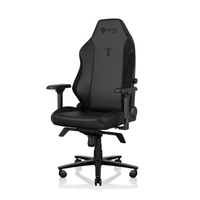 Secretlab Titan Evo 2022 | was $609 now $509 at Amazon (depending on chosen size)
The SecretLab Titan Evo 2022 series significantly improved over its previous models, thanks to its multi-directional lumbar support and array of extra features. This is an excellent chair for anyone, but you should choose the right size for comfort. It comes in small, regular, and x-large sizes. It has a sleek design with easy-to-use magnetic connectors and simple assembly

✅ Great for: Anyone, comes in sizes Small, Regular and Large.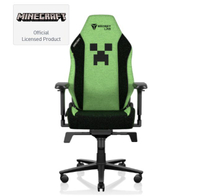 Secretlab Minecraft Chair | was $679 now $579 at Amazon
Secretlab has a huge range of gaming-specific themed chairs, but the Minecraft Chair is hands-down our favorite. It's the ultimate chair for fans of the world's most famous sandbox game. The pixelated design mimics a Creeper, but don't worry, this chair won't explode if you get too close.

✅ Great for: Minecraft fans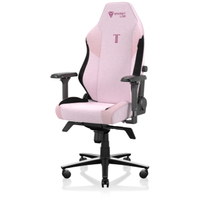 SecretLab Titan Evo 2022 Plush Pink | was $679 now $639 at Amazon

Secretlab's pretty in pink range is also on discount, giving you more than $40 off the usual price. This is a great choice for anyone who wants to ditch the dark and edgy gamer look and go for something more bright and cute.

✅ Great for: If you have a pink or white gaming setup, this chair will really set it off. Gamer Barbie would approve.
We hope you can find something to suit your needs in this mammoth sale, and with Secretlabs colossal range of chairs, the most challenging thing is just picking which is your favorite design.

We're keeping out beady eyes out for more deals during the Amazon Big Deals days, but you do need to be a Prime subscriber to take advantage of the best deals.

If you're not already a member, you must sign up for Amazon Prime for $14.99 per month or $139 annually (plus tax) to qualify for discounts. For new users, a 30-day trial of Prime is the perfect way to take advantage since you're free to cancel your subscription after the event.
Big Deal Days: The best savings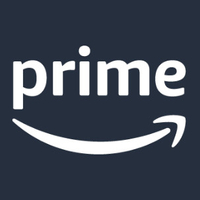 Amazon Prime: Free 30-day trial
Enjoy all the benefits of exclusive discounts during Amazon events, and cancel anytime. If you decide to stay, it's $14.99/month (plus tax) after the trial. Includes extra benefits like free games via Prime Gaming and more bonus content for subscribers.
Get the Windows Central Newsletter
All the latest news, reviews, and guides for Windows and Xbox diehards.
Jen is a News Writer for Windows Central, focused on all things gaming and Microsoft. Anything slaying monsters with magical weapons will get a thumbs up such as Dark Souls, Dragon Age, Diablo, and Monster Hunter. When not playing games, she'll be watching a horror or trash reality TV show, she hasn't decided which of those categories the Kardashians fit into. You can follow Jen on Twitter @Jenbox360 for more Diablo fangirling and general moaning about British weather.