The RIG 900 MAX HX from NACON continues the company's tradition of prioritizing a low weight and great comfort above premium design, but that approach feels slightly unbalanced at this price range. Excellent sound quality, a convenient charging dock, and a well-rounded list of features more than offset the design oddities, though, making this a fantastic premium wireless gaming headset for Xbox and Windows PC.
Pros
+

Stupendously low weight and a comfortable, breathable fit

+

Clear and detailed sound with seamless Dolby Atmos integration

+

Long-lasting battery with an included, convenient charging dock base station

+

Surprisingly great mobile app integration
Cons
-

Strangely cheap-feeling design that lacks polish

-

Some oddities surrounding wireless connectivity

-

No true multi-source audio mixing
Why you can trust Windows Central Our expert reviewers spend hours testing and comparing products and services so you can choose the best for you. Find out more about how we test.
Say whatever you want about RIG, the company is consistent in its design language and focus. Now under the NACON brand, RIG is well-known for its distinctive gaming headsets that prioritize being ultralight and ultra-comfortable. RIG headsets also span every conceivable platform and price range, and the new RIG 900 MAX HX sits at the very top of the heap.
This premium wireless gaming headset is Designed for Xbox (and Windows PC), but it's also compatible with PlayStation, Nintendo Switch, and mobile devices. It's extremely comfortable to wear, boasts amazing audio quality with a wide sound stage, and its long battery life is of no concern with the charging dock base station included in the box. There are a lot of features packed into this headset, which make up for the high price tag and the awkward, cheap-feeling design that works wonders at lower prices but feels a little out of place here.
Here's my full review of the RIG 900 MAX HX.
Disclaimer: This review was made possible by a review unit provided by NACON. The company did not see the contents of the review before publishing.
RIG 900 MAX HX review: Pricing and specifications
Pricing highlights
Despite being a premium-priced headset, the 900 MAX HX is actually well-featured at this price range versus its competitors.
Design concerns aside, the headset is built well, and you get extra features like a full-sized charging base station, Dolby Atmos support, a surprisingly thorough mobile app, and more.
Cost-cutting measures can be found in the materials, the packaging, and the lack of niceties like extra cables (or a USB Type-A extender) or travel bag.
Value rating: 4/5
---
RIG 900 MAX HX
- Price: $249.99 at Best Buy
- Connectivity: Bluetooth 5.1, 2.4GHz wireless via dual USB dongle
- Drivers: Dynamic 40mm drivers w/ matched bass tubes
- Microphone: Unidirectional
- Battery life: Up to 50 hours (2.4GHz) / 60 hours (Bluetooth), charging via base station
- Extra features: Dolby Atmos 3D w/ Dolby Personalization, RIG Navigator mobile app, Dual-mode wireless connectivity, base station w/ charging dock
- Weight: 241g (0.53lbs)
- Platforms: Xbox Series X|S, Xbox One, Windows PC, PlayStation, Nintendo Switch, Android, iOS
The RIG 900 MAX HX is a premium wireless gaming headset (couldn't you tell by the large number in its name?), so it comes with an equally premium price tag. At a penny under $250, you need to be certain this is the headset you want before pulling the trigger. Premium headsets of this caliber are really a "deal," but RIG has done a fair job undercutting the competition.
For the price, you're getting excellent sound quality and plenty of features, including two forms of wireless connectivity, a supremely comfortable build, a fleshed out mobile app, and Dolby Atmos with Dolby's new Personalization service. The main reason to consider this headset over others, though, is that base station. The 900 MAX HX comes with a base station in the box, which displays the headset, charges it through magnetic pins, and provides storage for the 2.4GHz wireless USB dongle.
It's a luxury convenience, for sure, but one that many people still value highly. Most other high-end headsets don't include a base station, including more expensive alternatives from SteelSeries, Turtle Beach, and Audeze. This headset also costs up to $100 less than the flagship options from those aforementioned companies, although that cost reduction isn't without compromise. The headset's design and build quality, including the materials used, are a considerable step-down versus the flagship competition.
You can also see the efforts to lower the price tag as much as possible in the barebones packaging, and the lack of other hardware niceties like extra cables or a carrying bag. In the box, all you get is the RIG 900 MAX HX, the 2.4GHz wireless USB Type-A dongle, the RIG 900 MAX HX base station, and the power cable for that station.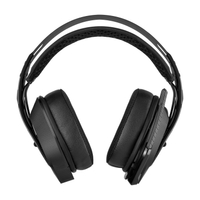 RIG 900 MAX HX
RIG's flagship wireless gaming headset differentiates itself from competing products with a lower price tag at the high-end and an included base station with charging dock. If you can look past the design, it's a great headset and a decent value for those looking for a premium audio experience.
Buy at: Best Buy
RIG 900 MAX HX review: Design and build quality
Design highlights
The 900 MAX HX follows RIG's iconic design language, being an angular headset constructed of plastic, soft fabric, and a metal headband.
The design both looks and feels far cheaper than the headset actually is, with off-putting uses of textures.
It is functional, though, achieving a low weight without sacrificing the mic or on-headset controls.
Design rating: 3.5/5
---
Design overview
- Materials: Primarily plastic construction with ridged textures, fabric cushion padding and suspended headband, steel-reinforced headband
- Weight: 241g (0.53lbs)
- Other details: 3-tier snap fit adjustment system, undetachable hard plastic mic with flip-to-mute, smooth on-headset controls and ridged volume dial, mild clamping force
If you're at all familiar with RIG headsets, then the 900 MAX HX won't stand out in the slightest. This premium peripheral adopts the exact same design language RIG uses across its entire lineup, from sub-$100 budget headsets to the upper echelons dominated by the 900 MAX HX. That means angular earcup designs, fabric cushions, a stylized reinforced headband, and a suspended fabric strap often preferred by headsets promising the best comfort.
There aren't many ways the 900 MAX HX really differentiates itself from other RIG headsets. The materials used aren't noticeably higher quality, nor do we get a more refined or premium design. Unless you knew what to look for, the 900 MAX HX could easily be mistaken for basically any other RIG headset. Many RIG fans love the company's design language, but it does present some concerns at this lofty price range. Considering feel, looks, and intuitiveness... The RIG 900 MAX HX simple doesn't compare to other premium wireless gaming headsets.
There's a distinct lack of polish here. The use of lightweight plastic does its job of shaving off grams, but it feels cheap in your hands. There's a ridged texture along the plastic earcups, but it only serves to obfuscate the location of the on-headset buttons, which are soft, lack texture, and are nearly flush with the headset (leading to brief moments of searching until you master where the buttons are). The mic is nondetachable, secured via a hard plastic arm that pivots down to activate the mic, and flips up to mute it and stow it away — but it feels concerningly fragile, with a decent amount of wobble and give. Even the way you adjust the headset's headband feels cheap and even a little unsettling, requiring that you forcefully snap the earcups off the headband and press it into one of the other two slots.
None of the fundamentals are missing here, and this headset design is functional. I'm also not too concerned about the overall build quality, as the headset does feel well constructed in spite of the choice of materials (and the steel headband is rock solid). Fortunately, some of these tradeoffs are worth it when you put the headset on.
RIG 900 MAX HX review: Comfort
Comfort highlights
Soft cushions and a suspended fabric headband ensure comfort and breathability.
The lightweight design also makes sure you don't notice the headset, even after hours of gaming.
Too-soft clamping force and that odd headset size adjustment approach are cons in this area.
---
For all the weaknesses this headset has in the design department, it excels at comfort. After all, many of those compromises in materials were made to achieve a weight of just 241 grams. That's approaching the weight of the average smartphone, and when distributed across your head means you hardly notice the RIG 900 MAX HX. Weight does matter, but the 900 MAX HX enhances this comfort in other areas, too.
The earcups are nice and roomy, surrounding by simple fabric-wrapped cushions that are soft and breathable. It's not my favorite texture for an earcup cushion, but I still never noticed my ears getting stuffy or sore while wearing this headset. The suspended fabric headband is also fantastic, dynamically adjusting to your head without applying extra pressure. It's extremely comfortable, a sentiment I've echoed with other suspended headband headsets I've worn.
There are minor cons, though. I already mentioned the odd snap headset adjustment. Aside from design and build quality concerns, it also limits adjustability to just three tiers and the flexible fabric headband, rather than the far more granular, traditional sliding adjustment seen in most other gaming headsets (and headphones in general).
RIG 900 MAX HX review: Sound quality
Sound quality highlights
The 40mm drivers are loud, detailed, and offer a crisp and wide soundstage with great stereo separation.
It's not clear how much of a difference Dolby Personalization does, but Dolby Atmos 3D does make for excellent surround sound.
The headset is well-balanced for gaming of all kinds, music, video conferences and calls, and more, with equalizers and sound profiles in the app to finetune the sound.
Audio rating: 4.5/5
---
Audio overview
- Drivers: Dynamic 40mm drivers w/ matched bass tubes
- Speaker frequency response: 20Hz to 20,000Hz
- Impedance: 32 ohms
- Speaker sensitivity: 111 dBSPL/V
- Microphone: Unidirectional, non-detachable, flip-to-mute
- Mic frequency response: 100Hz to 10,000Hz
- Mic sensitivity: -45 dBV/Pa
- Mic-to-signal ratio: >42 dB
- Other details: Dolby Atmos 3D w/ Dolby Personalization
The single most important thing for any high-end headset to nail is sound quality. I was a little concerned to see that, at least on paper, the 900 MAX HX uses the same 40mm drivers as RIG's much more affordable headsets. However, after extensive usage, I can say this headset does sound as good as its price suggests it should. Sound is dynamic enough to adjust to anything you listen to, from competitive first-person shooters to cinematic adventure games to video conferences to music.
It's crisp and detailed, the sound stage is wide enough to lend an epic feel when appropriate, and the headset has more than enough volume (honestly, it almost gets too loud). There are plenty of options to customize the sound experience for both the speakers and the microphone through RIG's NAVIGATOR app, too, so you can get exactly the kind of sound you want. Is it the best-sounding headset I have ever heard? No, but it does feel appropriate for the $250 price range.
A lifetime license for Dolby Atmos 3D is included with every RIG 900 MAX HX. To make full use of it you'll have to have the accompanying Dolby Access app on your Xbox or Windows PC, but I do believe it makes a difference. The surround sound experience is gorgeous, with the headset able to realistically and believably move sounds around you in real-time. It's one of the better examples of surround sound in headphones that I've seen.
This is also the first headset to feature Dolby's new Personalization service, which uses your smartphone with a mobile app to record your head and ears shape and size, and create a custom profile to enhance the 3D audio effect. How much of a difference does it make? I honestly couldn't tell you, but I did genuinely love using Dolby Atmos with the 900 MAX HX.
RIG 900 MAX HX review: Microphone quality
Mic quality highlights
The mic sounds decent, with solid clarity, detail, and background noise suppression.
It doesn't compete with the very best headset microphones, but it's more than good enough for game chats and phone calls.
The nondetachable mic arm doesn't feel very sturdy, though, and keeps the mic quite far from your mouth.
---
Headsets, even in the premium category, often stumble when it comes to the microphone. Fortunately, the RIG 900 MAX HX doesn't make the same mistake, even if it's not going to push the category forward in any way. This microphone is a simple affair with no fancy tricks, but it does sound pretty good. It's clear, the details are there, it responds well to sudden changes in pitch, and background noises are reasonably suppressed. Is it the best at any of these things? No, but it's also not bad in any area.
Overall, I think this mic is more than suitable for most people who will buy it. It can handle game chats, video conferences, and phone calls with aplomb. If you're looking to do content creation, though, I'd still suggest investing in a standalone mic or a better all-in-one solution like the Razer BlackShark V2 Pro (2023). You can check out a sample of the RIG 900 MAX HX's mic above.
RIG 900 MAX HX review: Connectivity
Connectivity highlights
The RIG 900 MAX HX is equipped with Bluetooth 5.1 for multiplatform connectivity, but works best with Xbox and Windows PC via 2.4GHz wireless.
There is no wired connectivity, but you can toggle a Dual wireless mode to connect to 2.4GHz and Bluetooth simultaneously.
It isn't true multi-source audio mixing, though, and there are very oddities surrounding wireless connectivity.
Connectivity rating: 4/5
---
Connectivity overview
- Connectivity: 2.4GHz wireless via USB Type-A dongle, wireless via Bluetooth 5.1
- Platforms: Xbox Series X|S, Xbox One, Windows PC, PlayStation, Switch, Android, iOS
- Other details: No multi-source audio mixing, multi-function button, volume wheel / chat mixer (w/ Xbox)
At first glance, it seems the RIG 900 MAX HX has everything it needs for an impeccable wireless experience. In practice, things are slightly less polished. You do get Bluetooth 5.1, which provides a stable and high quality connection to PlayStation, Switch, Android, and iOS devices. Xbox and Windows PC get a more gaming-oriented, lower latency 2.4GHz wireless connection via a USB Type-A dongle (with a switch to change between Xbox and PC). No, there's no direct Xbox Wireless support here.
The 900 MAX HX has three separate connection modes. Game connects solely to the 2.4GHz dongle. Bluetooth connects to, well, Bluetooth. Finally, Dual connects to both simultaneously, but this isn't multi-source audio mixing. Your headset is connected to two devices, sure, but the 2.4GHz connection takes priority. While the USB is connected, you can't actually use the Bluetooth connection for any media consumption. What the Dual connection does is allow you to take phone calls while gaming — you'll be able to accept or reject a call via the multi-function button, and take it via the headset and its mic. However, there's no audio through the 2.4GHz connection while you're doing this. Ultimately, it's one or the other.
The Dual connection doesn't even let you customize the headset using the Dolby Personalization or NAVIGATOR mobile apps, for some reason. You have to be in Bluetooth mode. There are no options to use the headset wired, either, which may disappoint some people. Finally, my connection wasn't always perfect. On PC, I encountered fairly frequent wireless interference when connected to my laptop (which had nothing else, but a wireless mouse connected), something I haven't experienced with any other wireless PC headset I've tested. My connection via Xbox was far more consistent, but I did have one instance when the headset suddenly disconnected entirely, and then reconnected a few moments later.
Overall, this experience is fine. Bluetooth works great, and 2.4GHz wireless is (usually) great, too. Oddities with the Dual mode and the lack of a wired connection aren't dealbreakers, and the few issues I had with stability weren't frequent enough to make the headset unusable for gaming.
RIG 900 MAX HX review: Battery life and charging
Battery highlights
The 900 MAX HX isn't the longest-lasting headset around, but still beats other more premium headsets.
The battery life is consistent, reliably reaching around 50 hours of use on a single charge.
You'll never have to worry about it, though, because the base station makes it incredibly easy to keep your headset fully charged.
Battery rating: 4.5/5
---
Battery overview
- Battery life: Up to 50 hours (2.4GHz) / 60 hours (Bluetooth)
- Charging: Fast charging via USB Type-C, docked charging via base station
- Other details: No option to use wired via Type-C
Let's keep this simple: The RIG 900 MAX HX has great longevity. No, it's not best in class, nor does the headset support fancy hot swappable batteries. It is consistent and reliable, though. You can expect around 50 hours of battery life when using the 900 MAX HX, with perhaps a few hours less if you do the entire run while in Dual mode. If you're just using the 900 MAX HX for media consumption or gaming on your phone, you can squeeze a few more hours out of it.
What makes this headset great, though, is the charging experience. Sure, it can charge via USB Type-C like most other modern headsets, but it also features a base station in the box. Set the 900 MAX HX on the base station, and it'll magnetically attach and wirelessly charge via pogo pins. It's effortless and seamless, and ensures that your headset is always fully charged whenever you need it. Honestly, it's a small convenience — but one you miss when other headsets don't have it.
RIG 900 MAX HX review: Other features
Other features highlights
The 900 MAX HX features its aforementioned base station with docked charging, and it can also act as the wireless transceiver.
You also get the NAVIGATOR mobile app with tons of options, and Dolby Atmos with its unique Personalization service.
There's no active noise-cancelling and the onboard media controls are missing one important feature.
Other features rating: 4.5/5
---
The base station is obviously the headlining feature of the RIG 900 MAX HX. Included in the box, it's a simple plastic base in which you can magnetically dock your headset to display it upright and keep it charged. That alone is an added convenience, of course, but the dock can actually connect directly to your Xbox via a USB Type-A port. If you do that, you can stash the 2.4GHz wireless dongle in the dock via a handy silo, and the base station will act as a wireless transceiver. It doesn't save you a USB port, by any means, but it does keep your setup as clean as possible.
Elsewhere, the RIG 900 MAX HX NAVIGATOR app is surprisingly well-featured. You can install firmware updates, edit mic gain and volume level protection, enable mic monitoring, switch between various sound profiles or set a custom equalizer (EQ), and even customize the start mode when powering on the headset, toggle the voice prompts and tones in the headset, and more. The app can be a little slow to start, but once you're in it's nicely laid out, performs well, and is reliable. Dolby Atmos is also easy to set up and use with the mobile, Xbox, and Windows PC apps.
The onboard controls aren't quite as thorough. You get the mode button to switch between the three wireless modes, the power button, a multi-function button, and a dial. The former two are self-explanatory. The multi-function button depends on the mode. When connected to Xbox, a single press changes the dial between volume and the chat mixer (changing the balance between game audio and chat audio). When in Dual or Bluetooth modes, a long press prompts your phone's digital assistant, a single press answers or ends a phone call, and a long press rejects an incoming call. When just connected via Bluetooth, a single press plays/pauses media. This is all perfectly fine... But there's no way to skip to the next/last track when listening to music. The 900 MAX HX sounds good enough to be a multipurpose headset, but that one feature would be really nice to have.
RIG 900 MAX HX review: Competition
If you specifically want a premium wireless Xbox and Windows PC headset that has a charging base station, the RIG 900 MAX HX is hands-down the best Xbox headset you can buy right now. It's genuinely good. If you want that same experience but for a lot less, you can consider the RIG 800 PRO HX, but you'll be giving up some sound quality, a lot of battery life, Bluetooth connectivity, and the extra features from the NAVIGATOR and Dolby Personalization apps.
At a similar price point but without docking, the Razer Barracuda Pro is a far better multipurpose headset with active noise-canceling, but it doesn't work with Xbox. The Bang & Olufsen Beoplay Portal is a great multipurpose headset with incredible sound quality and ANC that does work with Xbox, and it can be found at even less than the 900 MAX HX thanks to heavy discounts — but it's not as gaming focused. The Turtle Beach Stealth 700 Gen 2 are even more affordable, and is an awesome wireless Xbox headset that does support true multi-source audio mixing and direct Xbox Wireless.
If you'd like to spend more, Turtle Beach Stealth Pro and SteelSeries Arctis Nova Pro are both more premium headsets, but you're getting far better design and build quality, superior sound quality, and active noise-canceling in both headsets. At the $250 sweet spot, though, the RIG 900 MAX HX is a compelling choice.
RIG 900 MAX HX review: Score card
Swipe to scroll horizontally
| Attribute | Notes | Rating |
| --- | --- | --- |
| Value | Comfort, sound quality, and the included base station at this price are great, but you can see the cost-cutting in the design. | 4/5 |
| Design | The design doesn't stand up to the competition in materials, intuitiveness, aesthetics, or quality... But the headset is extremely comfortable. | 3.5/5 |
| Audio | Great, balanced sound quality and a solid mic make for an excellent overall audio experience. | 4.5/5 |
| Connectivity | Bluetooth and 2.4GHz wireless allow for great multiplatform support, but there's no true multi-source audio mixing and wireless connectivity can be a little weird at times. | 4/5 |
| Battery | Battery life is fantastic overall, but its the convenience of the base station that elevates the experience further. | 4.5/5 |
| Other features | The base station and software more than make up for the lack of niceties like ANC, and the weaknesses of the headset controls. | 4.5/5 |
RIG 900 MAX HX review: Final thoughts
You should buy this if ...
✅You want a taste of ultra-premium without breaking $300
NACON definitely made some compromises to keep costs down, but the 900 MAX HX definitely offers a premium audio experience and feature set that compares to more expensive headsets... And you get that sweet base station.
✅You want that charging dock base station
The RIG 900 MAX HX stands out thanks to the base station included in the box, which also acts as a charging dock and wireless transceiver. It's genuinely convenient to have and helps your setup look good, but if you don't care about it, then you may not want to pay for it.
You should not buy this if ...
❌You highly value design and aesthetics
The RIG 900 MAX HX is not the most attractive or smartly designed gaming headset around. It prioritizes being lightweight above all else, leading it to feel cheaply made, even before the unpolished design elements. It's durable, comfortable, and functional, but that may not be enough.
❌You want a true multipurpose gaming headset
The RIG 900 MAX HX have the wireless connectivity and the balanced sound profile to be a true multipurpose headset for work and play, but stumbles when it comes to its design, media controls, and some oddities with its Bluetooth and Dual wireless modes.
Review scores are difficult. Their usefulness is suspect at best, but it's also complicated trying to condense a product down to a simple, hard number. I went back and forth with the RIG 900 MAX HX, because there's a lot of good here offset by just a few compromises. Overall, this is a really great wireless gaming headset that works well with a lot of platforms, especially Xbox consoles.
Whether they'll be worth the $250 versus other excellent alternatives comes down to how much you want that base station. I have to be honest, I'd miss it if it was gone; any time I review a headset that doesn't have one, I'll think about it. If you don't care as much and would like to save some money, there are absolutely other options (even if you do care, RIG actually makes a cheaper dockable wireless Xbox headset, if you don't need the multiplatform features). RIG has taken everything that makes its fans love its products, though, and condensed them into one high-end wireless headset with fantastic, balanced sound and great features.
RIG's flagship gaming headset is an excellent wireless Xbox headset that also works with basically every other platform out there. It sounds great and has plenty of features, but that base station is what really sells it versus the competition, especially in light of its lackluster design.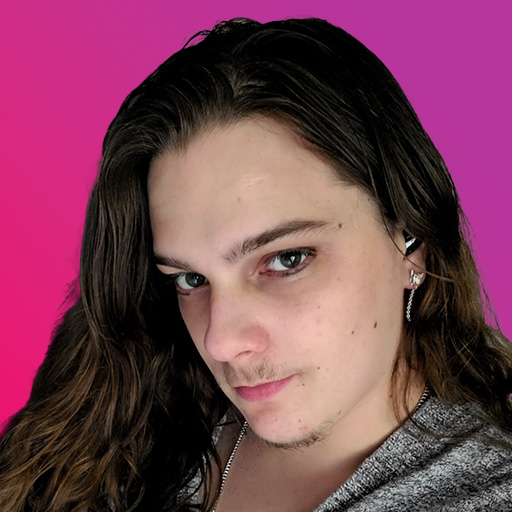 Zachary Boddy (They / Them) is a Staff Writer for Windows Central, primarily focused on covering the latest news in tech and gaming, the best Xbox and PC games, and the most interesting Windows and Xbox hardware. They have been gaming and writing for most of their life starting with the original Xbox, and started out as a freelancer for Windows Central and its sister sites in 2019. Now a full-fledged Staff Writer, Zachary has expanded from only writing about all things Minecraft to covering practically everything on which Windows Central is an expert, especially when it comes to Microsoft. You can find Zachary on Twitter @BoddyZachary.