The 62 best Amazon Prime Day deals still live on Windows, PC, Xbox, and more
Skip the searches; we've found the hottest savings for Prime Day.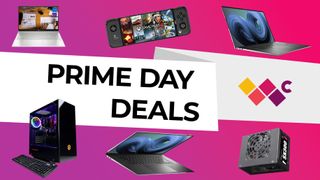 (Image credit: Windows Central)
[Updated on July 13 at 10:00 AM ET with latest deals and price checks]
IMPORTANT: Amazon Prime Day officially ended on July 13 at 2:59 AM ET (or July 12 at 11:59 PM PT.)
Prime Day is officially over, but there are still many lingering deals that we previously highlighted that are still available!
Step into the captivating whirlwind that is Amazon's Prime Day, a shopping extravaganza like no other. Amidst the chaos and clutter, we've unveiled genuine savings for those seeking a new Windows laptop or the ultimate Xbox controller and our handpicked favorites across various categories.
Delve into Windows Central's expert reviews, guiding you towards exceptional devices running Microsoft's renowned operating system, an entire lineup of Xbox consoles, and the perfect components for your custom-built PC. While some discounts may not be exclusive to this Prime Day event, and better deals might be found elsewhere, fret not—we've got you covered.
• Browse all Amazon Prime Day deals now.
Say goodbye to endless scrolling through countless Amazon product pages. We've meticulously categorized our best deals for your convenience. Beware of deceptive offers; our discerning eye ensures that only authentic discounts make the cut.
Keep checking back for more scorching deals carefully curated on this page. For additional alternatives, explore the detailed roundups linked within each category.
Get ready. The thrill of Prime Day awaits! Discover all the captivating Amazon Prime Day deals now.
The best Prime Day deals right now
Windows laptop deals
We love laptops, and we know you do too! That's why we review every new model with passion and rigor, putting them through various tests and benchmarks to see how they perform. Don't miss our curated list of the best deals on Windows 11 laptops, where we explain what makes each offer worth your attention and money.
Check our dedicated best Prime Day laptop deals roundup hub for even more recommendations.
Gaming PC deals
Prime Day features an abundance of laptop options for gamers this year. Yet, a generous discount alone doesn't guarantee a spot among the best here. These portable options offer an immersive AAA gaming experience wherever you are, boasting a vast array of mobile-focused CPUs from Intel and AMD and laptop versions of the most sought-after GPUs. However, deciphering the jargon can be overwhelming, leaving every option sounding like the ultimate gaming marvel, so let us help.
Check our dedicated best Prime Day gaming laptop deals roundup hub for even more recommendations.
Xbox gaming deals
In preparation for Prime Day 2023, our team was diligently searching for the finest Xbox offers available. We are still scouring the market to bring you the top deals, be it on exceptional Xbox controllers such as the eye-catching Starfield edition, superior Xbox headsets, whether wired, wireless, or any other kind, or remarkable offers on Xbox storage to expand your already vast collection of games.
Check our dedicated best Prime Day Xbox gaming deals roundup hub for even more recommendations.