Pre-built PC savings from CyberPowerPC during Prime Day
By Ben Wilson last updated
Grab a deal on these ready-made gaming PCs.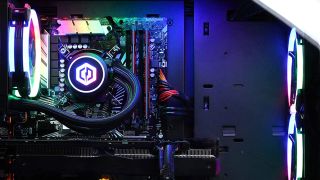 (Image credit: CyberPowerPC)
Getting into PC gaming might seem daunting when shopping around for components to build everything from scratch, but luckily there's a way to skip the whole process. A pre-built computer from the professionals at CyberPowerPC is ready for gaming straight out of the box.
There are significant savings during Amazon Prime Day, including the Gamer Xtreme model for $750 (opens in new tab), 27% cheaper than MSRP for the two-day sale event. We've rounded up the best deals available to get you started.
Save up to 27% on CyberPowerPC pre-builds
If you're trying to decide between a pre-built PC and constructing a desktop yourself, check out our collection of the best PC part Prime Day deals to compare prices.
Ben Wilson is a freelance writer working for Windows Central with technical expertise and a background in electronics retail. Fueling a technology and video game obsession with coffee, you can usually find him behind one screen or another.
Windows Central Newsletter
Get the best of Windows Central in in your inbox, every day!
Thank you for signing up to Windows Central. You will receive a verification email shortly.
There was a problem. Please refresh the page and try again.