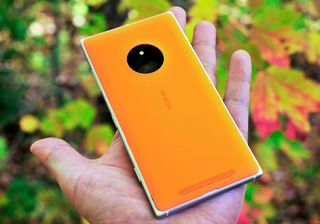 A lot can happen in a week. New apps join the Windows Phone Store or Windows Store. Your favorite apps can get a big update with a new look or new features. Device rumors come and go. Seven days might not seem like much, but it can be an eternity in the tech news cycle. Every week we're going to compile the biggest stories into one post, so you never fall behind – In Case You Missed It (ICYMI).
Windows Phone
Microsoft + Windows
Apps
Games
Xbox
Misc.
ICYMI Mailing list
Subscribe to my newsletter to get the above content and more delivered to your inbox. I'll share the above content with you, plus share a few extra links to cool stories and products from around the web. You can even submit links to your blog post or apps that you'd like to be shared with the community. Just send me a tweet (@samsabri) with the URL to your story or app and include the hashtag #ICYMI.
Share your thoughts on this past week of Windows Phone, Windows, Xbox and Microsoft news!
Windows Central Newsletter
Get the best of Windows Central in in your inbox, every day!
Still no news about VLC.. :\

Hurry up Windows phone 10

When will I be able to properly stream video from my WP to Xbox 360, and the same for tablet/PC/laptop...it's next to damn impossible to stream media from a computer which either doesn't play or is speed of snail.

Nice list. But according to my download list, Music was updated last on October 28. I hope they are not counting Music Deal updates as being core to Xbox Music. Still much wrong and many features missing.

But vlc player not released as they promised

Wait man!! That's the trademark for the developers around windows never on time and in few of the cases they never come

Hum! they are playing with us

Same case. think that never going to launch it to wp cos since from three months same dialogues

What is ICYMI?
They should name it "at a glance".
Just thinking.

If you read the article, you would know. It's in the first paragraph

Oops .but still they should Name it something different.

Please say vlc will come this week

Default videos music games and gallery made Windows platform worse.. The developers are much better than MS guys and Nokia guys are much better than anybody else

Hey guys. Do u know which one is consume more energy? Light theme or Black theme?

http://windowscentral.com/commenting-guidelines

THANK YOU for that for that. I feels so offended right now. I'm sorry for OFF TOPICS. FYI right now I've got nowhere else to ask since this is only my fastest source and I really desperate to know.

No difference. Since most of the phone use LCDs, there's a constant light at the back of thr pixel. Unless you're using AMOLED screen.

I see.. Thanks alot IkhwanZulkefli. Later I'll tell my friend since he is the new user of windows phone.

If you have an AMOLED screen, then black theme is (a lot) better than light theme (choosing light theme will display a message that it consumes more battery--if your phone has an AMOLED display). If your phone has LCD, light theme is marginally better than dark theme (phone will not display any message when switching themes).

I see. My friend using the LCD(the common one) meanwhile mine are LCD IPS. So the white theme are suitable for mine too right?

Where's the article about Verizon finally releasing the Cyan update?

Off topic, just went to the new Microsoft store in Cerritos California and they have a ton of Microsoft bands.
Windows Central Newsletter
Thank you for signing up to Windows Central. You will receive a verification email shortly.
There was a problem. Please refresh the page and try again.