Tokyo Game Show 2023 & Xbox Digital Broadcast LIVE: Every reveal and trailer as it happened
Xbox is back in Japan, and Windows Central is here to bring you all the latest news.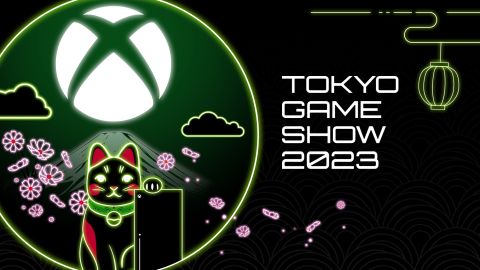 (Image: © Tokyo Game Show)
It's that time of year again — the Tokyo Game Show 2023 is here and Xbox is joining it with its Xbox Digital Broadcast. An eager audience of Xbox gamers are waiting to see what's in store for the platform and how Xbox will continue to deliver on its promise to bring more Japanese titles to Team Green and the list of best Xbox games.
2023 has already been a huge year for games. With the Xbox Games Showcase this summer being a resounding slam dunk, and Starfield being Bethesda's biggest launch ever, can the Tokyo Game Show continue Xbox's upward trajectory? TGS 2022 saw an incredible 22 games announced at the showcase, and with the perceived rift between Xbox and Square Enix on the mend with Final Fantasy 14 announced for Xbox earlier this year, could we be in for more surprises?
The Tokyo Game Show isn't just for fans of Japanese titles, as we've had new trailers and announcements for Western games in past years, including Deathloop and Overwatch 2, so it's definitely worth a watch for any keen gamer. If you're already drowning in your gaming backlog, it may just be about to get deeper. Stay tuned to Windows Central's live blog right here to keep you up to date with everything coming out of the show.
Rewatch the TGS 2023 Xbox Digital Broadcast here
Tokyo Game Show 2023 & Xbox Digital Broadcast announcements
Refresh
Hello, readers! It may be much earlier for some of you, but regardless, I'll be here wide-eyed and armed with coffee ready for another Tokyo Game Show. This show has a special place in my heart as it was the first I covered when I started at Windows Central just a year ago, and despite not generally being an avid follower of Asian titles (actually that's a lie, I love me some Pokémon), I still found lots to get excited about. I'm hoping this year will be no different. I honestly can't envision it getting any better this year for games and announcements, but let's see if the Xbox Digital Broadcast at Tokyo Game Show 2023 is about to prove me wrong. Without further ado, let's see what's in store. — Jennifer Young
Ah, another Xbox show is here. I can't wait to watch it live alongside everyone el—Oh, it's going to be four in the morning. Well, that's alright, I'll just rely on my colleague Jennifer Young to catch me up on everything that happens during the Xbox Digital Broadcast at Tokyo Game Show 2023. I'll still be here with supporting content and exclusive commentary when I can be. — Zachary Boddy
How to watch TGS 2023 & the Xbox Digital Broadcast
We're drawing ever closer to the start of Tokyo Game Show 2023 where we're expecting to learn some exciting Xbox Series X|S news. Since it's held in Japan, the event starts late this evening for those in the United States. You can watch the Tokyo Game Show 2023 Xbox Digital Broadcast on YouTube or Twitch. — Rebecca Spear
TGS 2023 Start: Sept. 20, 2023, at 6:00 p.m. PST / 9:00 p.m. EST | Sept. 21, 2023, at 2:00 a.m. BST

Xbox Digital Broadcast: Sept. 21, 2023, at 2:00 a.m. PST / 5:00 a.m. EST / 10:00 a.m. BST.
TGS 2023 End: Sept. 24, 2023, at 2:00 a.m. PST / 5:00 a.m. EST / 10:00 a.m. BST
Catching up on Xbox news before the show
Tokyo Game Show 2023 doesn't kick off for another few hours, and the Xbox Digital Broadcast isn't for another few hours after that. In the meantime, feel free to catch up on all the recent news in the Xbox space. Spoiler alert: A lot has been going on. The video games world has been bustling, and a lot of that movement has involved Xbox. Here's just a few recent stories to sate your eyeballs before the main event:
Be sure to catch up on all this soon, as there's almost certainly going to be a whole lot more gaming and Xbox news in the next few days. — Zachary Boddy
Alright, folks! Tokyo Game Show 2023 is officially underway, but we're roughly four hours out from when the Xbox Digital Broadcast goes live. Since that's going to be really early in the morning for us on the Windows Central gaming team, we'll report on any big announcements tomorrow morning at a decent hour. Check back here tomorrow for additional information. — Rebecca Spear
Our Managing Editor is having a well-earned break right now, but he did pose a question over on Twitter (I will never call it X). What do you guys hope to see from the Tokyo Game Show? We had some interesting responses. Mostly people are hoping to see if we finally get more Square Enix games coming to the platform, the Final Fantasy franchise garnering most of the attention. Miles Dompier has already posted his hopes and dreams for Legend of Mana — will his dreams come true? Some posters have even speculated if we will finally see more of Hellblade 2. Will anyone get their wish? We're about to find out! — Jennifer Young
Ori and Naru join the Party Animals roster
And we're off! Is this Ori? Party Animals? Oh! It's a crossover! Strong opener.

Party Animals was released into Xbox Game Pass just yesterday and is taking social media by storm as a cute physics brawler to enjoy with friends (as you beat them into jelly submission), and we're getting a new character already with Ori joining the line-up. Could more iconic Xbox characters join the fold? This could be a great contender for our best Xbox games for kids, but I know plenty of grown-ups are enjoying the game too. — Jennifer Young
Please welcome Ori and Naru from @OriTheGame to the party. #partyanimals #partyanimalsgame@moongamestudios #OritheGame pic.twitter.com/ZVKncRILqASeptember 21, 2023
Phoenix Wright: Ace Attorney Trilogy dropping into Game Pass
Phoenix Wright: Ace Attorney Trilogy will be dropping into Game Pass on September 26. The Ace Attorney games follow the adventures of a defense attorney Phoenix Wright, and players must present evidence and cross-examine witnesses to make their cases to a jury. The games are popular for their quirky dialogue.
Apollo Justic: Ace Attorney Trilogy also got a brand-new trailer, announcing that it's officially releasing on Jan. 25, 2024 for Xbox and Windows PC. — Jennifer Young
New trailer for Palworld
Palworld, the Pokémon-alike from the Craftopia devs, drops on Xbox in 2024. This isn't the first time we've seen Palworld; in fact, it was included in last year's show. The trailer shown today gives us more information about the game, showcasing some new 'Pals,' character customization options, and further gameplay footage. I can't wait to play "Pokémon with guns" on my Xbox console. — Jennifer Young
Persona 5 Tactica comes to Xbox Game Pass this year
Persona 5 announcements now, a game that I believe is still the highest-rated Xbox