AMD fixes high power draw bug infesting RX 7900XT and XTX GPUs
AMD finally released a driver update to fix the high idle power draw on their Radeon 7900 series GPUs.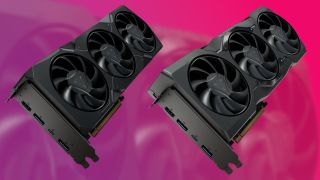 (Image credit: AMD | Windows Central)
What you need to know
AMD has released its latest driver update for Radeon GPUs.
This version update fixes the power draw issue that has plagued the 7900XT and 7900XTX since launch.
It also fixes an issue with VR performance in games and applications.
---
AMD's Radeon RX 7900XT and 7900XTX are the best value high end GPUs you can buy in terms of performance right now, but the series has seen a number of issues that have taken a long time to be fixed.
Early Prime Day Deals
• Best deals: Our best (so far)
• Windows laptops
• Gaming laptops
• 4K and ultrawide monitor deals
• Gaming monitors
• GPU deals: AMD & NVIDIA
• Motherboard deals: Intel & AMD
• NAS deals: Network-attached storage
• Routers
High idle power draw was often reported by users of certain displays, as well as there being inconsistent performance for VR users in various games and software. Well thankfully today AMD has released the new 23.7.1 version of their Adrenaline drivers which fixes these long running issues.
An important note AMD shared is that it has temporarily disabled the Factory Reset option as a precautionary measure while they address isolated installation issues that some users have reported during upgrades.
If you want to see the full list of fixes and issues you can find them on the AMD Software Adrenaline Edition support page. Here is what's been fixed:
Certain virtual reality games or applications may encounter suboptimal performance or occasional stuttering on Radeon RX 7000 series GPUs.
Application crash or driver timeout may be observed during playback of AV1 video content using DaVinci Resolve Studio.
Improvements to high idle power when using select 4k@144Hz FreeSync enabled displays or multimonitor display configurations (such as 4k@144HZ or 4k@120Hz + 1440p@60Hz display) using on Radeon RX 7000 series GPUs.
Intermittent corruption may be observed playing WWE 2K23 on some AMD Graphics Products, such as the Radeon RX 7900 XTX.
Intermittent corruption may be observed after switching windows while playing Nioh 2 on some AMD Graphics Products, such as the Radeon RX 6800 XT.
As always with these driver updates there are usually other known issues, and this update is no different. These are the things to be aware of:
Application crash may be intermittently observed while playing RuneScape on some AMD Graphics Products, such as the Radeon RX 5700 XT.
Intermittent corruption may be observed around some player models while playing Hatsune Miku: Project DIVA Mega Mix+ on some AMD Graphics Products, such as the Radeon RX 6900 XT.
Stuttering may be observed while playing Call of Duty: Modern Warfare II with Radeon Anti-Lag enabled. As a temporary solution, users encountering this are recommended to disable the Anti-Lag in the per-game settings.
Performance Metrics Overlay may report N/A for FPS on various games.
Display signal may be lost after switching windows on certain Adaptive-Sync enable displays on some AMD Graphics Products, such as the Radeon RX 7900 XTX.
Higher than expected GPU Memory Utilization when using certain Record and Stream settings such as Instant Replay.
Get the Windows Central Newsletter
All the latest news, reviews, and guides for Windows and Xbox diehards.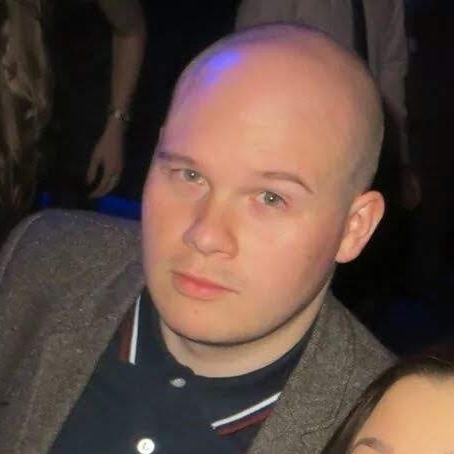 Dan is a tech contributor on Windows Central. A long time Xbox gamer and former partner on Microsoft's retired streaming platform Mixer, he can often be found crying into a cup of tea whilst thinking about Windows Phone. You can follow Dan on Twitter where you will find him talking about tech, Formula 1 and his latest victories in Battle Royale games.