Every announcement from the Xbox Series X July 2020 event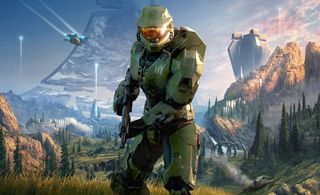 (Image credit: Xbox Game Studios)
Today, Microsoft hosted the second Xbox Series X gameplay event where it revealed new titles and footage from upcoming games like Halo Infinite, The Medium, and more. There was a lot announced, and you can take a look at all the reveals below, in the order they were showcased.
The Dragon Quest franchise has been exclusive to Nintendo Switch and PlayStation 4 for a while now, but it's finally coming to Xbox One on December 4. Dragon Quest XI S: Echoes of an Elusive Age - Definitive Edition will be part of Xbox Game Pass on console and PC.
Exomecha is coming to Xbox Series X in 2021. It's "Optimized for Xbox Series X" so it should target 4K resolution and 60 frames per second (FPS), according to Microsoft.
Watch Dogs: Legion
Watch Dogs: Legion got a new trailer for Xbox One. The title will be upgraded for Xbox Series X.
Echo Generation is a stunning blocky game that's coming to Xbox Series X in 2021. It's Optimized for Xbox Series X as well.
Hello Neighbor 2 was announced for Xbox One and Xbox Series X. It's coming in 2021 and looks stunning with upgraded visuals, particularly stunning lighting.
A lot of games coming to the ID@Xbox program were revealed. Titles like 12 Minutes and The Big Con made an appearance. All of the games showcased are Optimized for Xbox Series X and you can read more about them on Xbox Wire (opens in new tab).
Balan Wonderworld is a new title from Square Enix that's described as the "action game of action games." It's coming to Xbox One and Xbox Series X in Spring 2021.
Halo Infinite gameplay was showcased during the event. The new enemy appears to be The Banished and you'll be able to explore a Halo ring this time around. The gameplay appears to go back to its roots, but features an open world… or should we say "open ring."
State of Decay 3 was just revealed for Xbox Series X. The trailer seems like Undead Labs wants to focus on horror this time around.
A new Forza Motorsport game was revealed for Xbox Series X that features native 4K resolution, 60 FPS, and ray tracing on the upcoming console.
Everwild got a proper trailer which showcased the unique visuals and focus on bonding with animals. The game is coming to Xbox Series X sometime in the future.
Tell Me Why got a new trailer that revealed the touching story behind the game. Two siblings go back home only to uncover even greater secrets. The first chapter will launch August 27 and is coming to Xbox Game Pass.
Ori and the Will of the Wisps is getting a 120 FPS boost on Xbox Series X and new audio technology. It's coming later this year.
Today, Obsidian Entertainment – a relatively new Xbox Game Studios acquisition – revealed the first expansion for The Outer Worlds. Peril on Gorgon takes you to an asteroid that houses even greater challenges and mysteries.
Grounded got a new trailer to remind everyone what it's all about. The game hits Xbox Game Preview on July 28.
Avowed is a new role-playing game from Obsidian as well. It looks a lot like The Elder Scrolls V: Skyrim and is coming to Xbox Series X and PC in the future. The action takes place from the first-person perspective.
As Dusk Falls is a unique drama that is coming to Xbox Series X and PC.
Hellblade II: Senua's Saga didn't get any footage or a new trailer, but we now know that it takes place in Iceland.
Psychonauts 2 got a new gameplay trailer with an amazing song. An Xbox Series X upgrade was also announced at the event.
Destiny 2 is coming to Xbox Game Pass in September. We got a new trailer focuses on Xbox Series X gameplay at 4K 60 FPS.
S.T.A.L.K.E.R. 2 looks stunning and it's coming to Xbox Series X and PC as a console launch exclusive.
Warhammer 40,000: Darktide appears to be a new first-person shooter coming to Xbox Series X.
Tetris Effect: Connected
Microsoft's console has long been ignored when it comes to Tetris Effect, but that's about to change very soon. Today, the company announced that Tetris Effect: Connected is coming to Xbox One and Xbox Series X in Holiday 2020.
The Gunk is a new third-person adventure game from the makers of the SteamWorld franchise. It's coming to Xbox One and Xbox Series X.
The Medium finally got gameplay footage that showcased the new dual-rendering visuals. You exist in both worlds at the same time and have to navigate both of its challenges. The game is only coming to Xbox Series X, so Xbox One owners are out of luck.
New Genesis: Phantasy Star Online 2
New Genesis: Phantasy Star Online 2 is coming to Xbox One and Xbox Series X in 2021. It adds unknown threats and much more to the expansive massively multiplayer online game.
CrossfireX got campaign footage that showcases the amazing visuals and tense story. The game is coming in 2020, but we weren't provided a concrete release date.
Forza Horizon 4 will be optimized for the Xbox Series X at launch with Smart Delivery.

📺️Native 4K 60 FPS
🏁Quick Game Resume and Faster Load Times
🔎 Higher Visual Fidelity at Longer Distances

💲💲All at no additional cost. pic.twitter.com/p1uN531RYRForza Horizon 4 will be optimized for the Xbox Series X at launch with Smart Delivery.

📺️Native 4K 60 FPS
🏁Quick Game Resume and Faster Load Times
🔎 Higher Visual Fidelity at Longer Distances

💲💲All at no additional cost. pic.twitter.com/p1uN531RYR— Forza Horizon (@ForzaHorizon) July 23, 2020July 23, 2020
Forza Horizon 4 and more games like Sea of Thieves are being optimized for Xbox Series X.
Microsoft ended the show with "one more thing." Fable was officially announced for Xbox Series X and PC. While we didn't get any footage, we know that it's officially in development at Playground Games.
What did you think of the gameplay showcase? Which titles are you interested in? Let us know.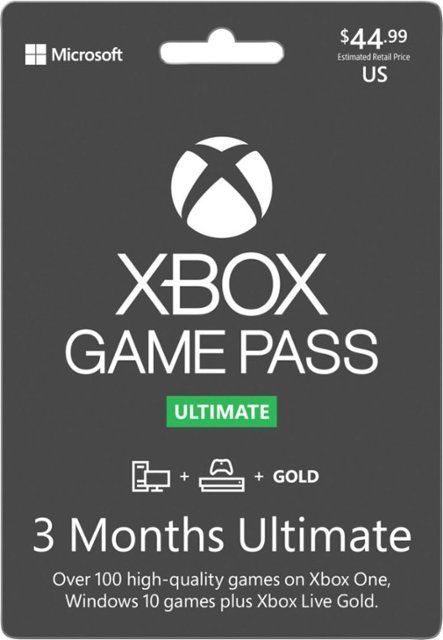 Play more games
(opens in new tab)
It'll last you a couple of months

Xbox Game Pass gives you access to over 200 games for one monthly fee. Xbox Game Pass Ultimate also adds Xbox Live Gold to the package so you can play online with your friends.
Xbox Series X/S
Main
What is the Xbox Series X release date?
How much does Xbox Series X cost?
Why you can't preorder Xbox Series X yet
Windows Central Newsletter
Get the best of Windows Central in in your inbox, every day!
Asher Madan handles gaming news for Windows Central. Before joining Windows Central in 2017, Asher worked for a number of different gaming outlets. He has a background in medical science and is passionate about all forms of entertainment, cooking, and antiquing.
This was a really great show. I'll say first I was hoping for some gameplay for Fable or Hellblade 2. That said the reboot of Halo looks awesome. I'm happy with every addition and change they have made. As far as announcements. Well.... Avowed. Oh my a AAA Obsidian title. Nothing more needs to be said. Fable - Playground. Nothing more needs to be said. Crossfire X campaign looks amazing. Really impressed by that. Forzas new engine looked phenomenal. Those replay visuals were by far the best I've seen any racer have. The Medium looks to be a great title this holiday. Silent Hill vibes. And fixed camera angles. Take my money. Lots more there I loved. But with 6 studios still to announce stuff. And gameplay for Hellblade 2 and Fable to come. Xbox just had an incredible showing. Any RPG gamer worth their salt will have an Xbox next Gen. It's RPG paradise over there.

I really hope Avowed is exactly like Skyrim, and I think it will be given the similarities between The Outer Worlds and Fallout: New Vegas. Plus, I'm pretty sure I remember a rumor floating around that Microsoft wanted Obsidian to build a Skyrim competitor for Xbox One at launch, or something.

I bet it's better. What Obsidian has always had over Bethesda is writing. Their dialogue and stories always far exceed Bethesda. But Obsidian has always had to struggle with money. Bethesda has not. Now we see Obsidian flexing their muscles with no money worries whatsoever. At the end in the cave we got a glimpse of FPS gameplay. The lighting and detail in just that 10 or so seconds was phenomenal.

But, how do I play a game with intelligent sounding NPCs?

Less bugs, guaranteed. Let's face it, Bethesda are losing what little they had going for them.

LOL You're hilarious. I made my comment before even reading your post.

it was a great show. I'm looking forward to Avowed the most but lots interesting games coming. Game Pass is great now and on its way to amazing.

Great showing.
Game Pass keeps getting better and better. I think Sony should just make PS Now free at this point. It's trash.

I can't believe that nobody's talking about the fact that it was announced that all games that were shown today were on game pass to try out today. Phil Spencer said it at the beginning of the show and then it was mentioned again at the end of the show. Guess I'll see if I can check some of them out when I get home

Never mind. I think I misinterpreted what they said 🙄

What? I don't think I heard that. I think he was saying all these games will be on game pass. He is a salesman trying to sell gemepass to people. Sort of like saying "you'll be able to play all games you see today".

Well that's what they all do no? Mark Cerny gave a 1 hour talk about PS5. Why? To get people to buy it. Any person that stands up for any company is paid by that company. And why are they paid? To make the company profit. They are all Salesman for their vision of their products

Are you upset? Spencer is a salesman. Cerny too. Cerny is trying to sell PS5, Spencer is trying to sell Gamepass. Why are you even replying to that? LOL Anyway, talking of salesman, you sound like a dishonest salesman for MS and it's product, the only difference is that you lie a lot more and you don't get paid for it. LOL

Well I'm not the one that brought it up. I have no issue listening to salesmen of companies telling me about their products. You had the issue. You brought that up.

Nope I was explaining to the guy what Spencer was doing and saying. lol
Looks like I upset you because I called your idol a salesman. :D

What exactly do you think people make products to do for a company? I get you have a beef with Game Pass and the whole "not owning your games" fine, buy your own games. The rest of the people here and most gamers on Xbox don't see to care. People who like watching movies seemed not to care about just paying to stream on Netflix instead of buying movies, or people who listen to Spotify, instead of buying their music, and MS is all the happier because they know they can expect 9.99 a month or more from millions of gamers. You calling Spencer "a Salesman" isn't really an insult or should upset anybody. His ultimate job as Head of Xbox is package and produce something that will sell...and does in fact...involve selling it. Furthermore, anybody getting paid what he is, wouldn't give a single crap if their literal title was "salesman".

No one said thst they are available to try today. They might have said "from day one" on game pass.

All?! Oddly, I thought some were not. Damned idiot. It was a hell of an advert for Game Pass. Honestly, my reading and audio comprehension is deteriorating by the day.

First I got to mention Aaron Greenberg and his lie. He said no business or devices, but every 5 minutes there was the usual marketing talk about game pass and the power of the console... Each devs who talked about it almost HAD to mention series X and/or gamepass. Also Spencer keeps lying about how all these games will look "best on series X" totally ignoring PC. Anyway, that was a very disappointing presentation (and I wasn't expecting much).
I trashed Sony for their timed exclusives bs. And here I'll need to do the exact same thing with MS and their line up of "22 console launch exclusives". Most of the game they call "exclusives" might end up on PS4/PS5 or Switch. We already know that they are all on PC/Steam.
It's really annoying to see both Sony and MS both invest money to delay games for other gamers and make them look like "exclusives" instead of investing on making their own real exclusives.
It's so annoying I might not support too much any of these timed exclusives that land first on PS5 or XB. On the positive, it's good to have a release date for Tell Me Why. I'll wait for all episodes to release before getting into it so it's nice to know it's coming soon. As Dusk Falls looks interesting. I would think this is could be a timed exclusive. As for the new announcements. Well we all knew more or less of Forza, State of Decay 3 and Fable. Avowed was the real new announcement for me. But none of them had actual gameplay.
-----
Anyway, from the complaints of Richard Loveridge last time, he thought only 1 or 2 were only capable of running on next game hardware. From what I saw here I don't think none of these games aren't capable of running on next gen or really using the SSD. So I guess he'll be upset about that.
Also he complained about not seeing actual gameplay for many games announced. Well, I don't think we've seen too much game play here. So I guess he'll be upset about that.
Also he was complaining about the few number of new launch games for PS5. I guess he'll be upset about that.
He goes on and on about power, but hardly any of the games actually truly used the console power with truly new gen graphics. I guess he'll be upset about that.
Well, ofc he won't be upset he'll probably hype this and say it was amazing, because just because he is a company fan. Doing fanboy work...
That was reference to the comment section here:
https://www.windowscentral.com/sonys-ps5-reveal-just-put-xbox-series-x-s...

Um the 'lies' is a bit of a stretch, there was no dedicated section on hardware, nor was there any hardware announcements. Of course they're going to highlight the power of the new platform, but it was no deep dive into how your ears work or formulae for calculating ssd speeds. As for the presentation, I was happy'ish with the variety of what was shown, but really underwhelmed by the number of games that just showed cinematics. I would of preferred it if the developers had at least taken a moment to describe the genre/type of game they were building. Halo looked like Halo, which was good, but where was the comparison between visuals on XB1 and SeriesX? I think in an interview afterwards someone from 343 said the Ray-Tracing would be patched in post release. That doesn't sound great. I'm good with the move to an open world with selectable mission types and upgrades. Looking forward to 343 speaking about it in greater detail. I'm buying a PS5 and Series X day one, but that's because this is my primary hobby, also lucky that my wife and children enjoy gaming. Gotta say though I don't see how this presentation would have won MS/Xbox any new customers. Where's the broad appeal big franchise or movie tie-in? I know that makes a lot of gamers cringe, but Sony translated the Spiderman licence into a game that achieved both critical acclaim and grabbed the attention of Marvel/Super Hero movie fans. Fable and Everwild needed gameplay or a developer interview. The show needed either Viva Pinata or Banjo & Kazooie to make an appearance. At this stage i'd say they have a lot riding on their pricing model, gamepass bundles and xcloud.

It really hurts doesn't it. Hurts Guest so much. He hates Xbox so much he can't resist going around the internet to sites of products he has no interest in. You've been caught out so many times by alot of people here mate. If any argument ever happens in the comments on WC it always involves Guest. You have some serious issue with any Xbox news. Some serious issues. I suggest you calm down, take a breath and be positive about life. Negativity to the degree you bring is not healthy. I hope things change for you. I really do. And thankyou for posting that comments section on the Sony article. Every comment I made about no gameplay was entirely to point at the hypocrisy of the media and Sony fans. As I even stated in the comments. For me personally I don't care if a gane is announced via a cutscene trailer or CGI. Will we see gameplay soon enough. From both Sony and MS. It's the BS hypocrisy before the Sony conference calling MS out, then not calling Sony out for the same thing. Heck the very same media and fans have hit out at MS game showcase for not enough gameplay while still praising Sonys Show. And MS had 7 mins more gameplay in their show than Sonys. You need to try harder to skew what people are saying. Waiting patiently for your next Sony fanboy bullets. I have my shield ready.

Not really. You're wrong. I don't hate Xbox, I have XB 360 and multiple XB games.
I hate anti gaming behaviour, misleading gamer, I hate stupid and hypocrite fanboys. And liars like you. That's it. I'm actually very positive. All my negativity is directed at anti-gaming and anti-gamer like company fanboys who are more interested in being lying hypocrite then on gaming. :) Once we get rid of anti-gaming, anti-gamers and fanboys we'll have a much better gaming world... :)

What is anti gaming. What's anti gaming for one person might not be for another. Have you thought about that? You don't buy Microtransactions. I don't either. Never bought one ever. But millions of people do. Are we to say they are wrong? You might not like paying a monthly fee for access to content. You prefer to buy. However I haven't bought a game in over 2 years. I have literally played all the games I want on Xbox Gamepass. It has saved me a ton of money, and I have 0 interest in collecting games I won't play again after I finish them. And it seems as Gamepass subs increase month over month many millions are happy with that to. So again what makes your opinion right about how people consume their games or how people spend their money? My 1 and only gripe with you has always been your constant negativity in any Xbox related news. Yes your allowed an opinion. But when every good bit of news is somehow turned into a big Xbox flaw by you it became apparant that you might not be here for the right reasons. If you genuinely hate all the things about Xbox that many love like Gamepass, then your entitled to that. But maybe an Xbox comments section isn't the right place to continually rehash the same noted in every article.

Fanboys are anti-gaming because they will do and say anything to defend a company. Their priority is a company not gaming.
And that's why we end with people like you. Who will NEVER criticise MS/XB no matter what they do.
And then we see how you lie, and behave like an absolute hypocrite for criticising the competition but not MS when they do the exact SAME thing.
Once again, your post is more of the same. 100% positive about XB/MS, damage control microtransacitons, you promoting game pass and what not. My post about the event, I've talked about positives AND negatives in BOTH Sony and MS's events.
Your post is 100% positive for MS while mostly criticising Sony with theirs.
I guess that says it all. Maybe you're the one who is not here for the right reason. Reasons to only promote one company and it's product. Often by lying and misleading people...
That's why fanboys are anti-gaming, that's why you're anti-gaming.

I was really hoping for Forza Horizon 5. But I guess since Forza Motorsport 7 came out in 2017 they must have changed the release schedule for the Series X?

Forza is at least 18 months away. But that footage was a beast.

Great line up, no mentioning of age of empires 4?

They're holding back. It's cat and mouse this next gen. Neither side wants to show their full hand. Sony is being super cagey. I still think they have a few big cards to play. MS has less left, but has shown more so far. There are several 1st party studios left to go. The rumoured CoD exclusive deal.

What do you mean age of empires 4?
Did they talk about AoE4? Did I miss something?
All I know is Spencer said they won't announce game too soon after an E3 where they hardly announced anything. Then They announced AOE 4 and almost 3 years later, we've hardly had any news of the game...
Just another Spencer lie I suppose...

What other lies are there?

He's a delusional Sony sheep. Don't mind him.

He continuously lied about Kinect still being supported for years. He talked about X getting VR, He talked about moving away from console generation during the scorpio announcement, he talked about all XB1 accessories working on Scorpio (kinect didn't), He keeps talking about games looking best on Series X (all their games are coming on PC)...

Kinect had been supported for years after Spencer took over. He mentioned that Xbox One X would have the capability for VR, it does, however VR isn't ready or there yet (and it isn't), however it still very much possible on Xbox One X and beyond. Xbox has moved away from console generations, the series X is using the same base platform, and has a result is compatible with every Xbox one game, except for Kinect games (which it can run, they just can't be played). Also the Xbox one X, aka Scorpio does work with Kinect, I use it to this today. Finally, just because games will also be on PC doesn't mean that right now they won't look best on Series X. Even with my brand new gaming laptop, many titles still look and play better on the One X, because of optimization. PC cannot be optimized to the same level because there is no standardization of hardware.

LOL so much damage control and excuses to defend the guy. :D Even though MS weren't making many games for kinect and how they removed it from the bundle, they just kept making statements about how they are committed to kinect.
https://www.theguardian.com/technology/2014/may/14/xbox-one-microsoft-in...
https://www.onmsft.com/news/spencer-says-microsoft-not-abandoning-kinect...
https://www.polygon.com/2015/6/16/8793725/kinect-games-in-development-xb... They knew fully well that they were not going to support it and make games for it but they just kept making statements to make people buy it... Even in 2016 he said
https://segmentnext.com/2016/10/06/phil-spencer-talks-future-kinect-xbox...
"For me, Kinect will succeed based on how much people enjoy using it. We're investing in things like Cortana coming to Xbox,"
They killed kinect one year later MS clearly said all original XB1 accessories will be compatible with scorpio...
Kinect is NOT compatible without an adaptor. And MS quickly stop making them. About VR, he didn't just say it was capable. He said it will have high fidelity VR. It was one of the main selling point. "True 4K gaming and high fidelity virtual reality"
Also, one of the first things he said when announcing the Scorpio was "the future of gaming beyond generation". The "Beyond generation" message in the background.
What's the result? That console was discontinued around 2.5 years after launch. And 1 year after the launch of the new series X, MS games may not be playable on that console he announced with the message "beyond generation"... And that was just announced recently. So for years people were implying that all future MS games would be playable on previous XB1...
Until recently they were keeping that message going
" If I make a game for the iPhone, when the iPhone X comes out I can't just write it for the iPhone X and pretend as if the 9, 8, 7 and 6 don't exist. When Scarlett launches, there will still be the Xbox One S and Xbox One X out there. We really need to approach that family of devices in the same way that we approach PC, where the content scales to meet the device."
https://www.vgchartz.com/article/441396/head-of-xbox-game-studios-discus...
ofc all this changed, since now the priority is Series X. More powerful hardware is more powerful hardware. We've seen it with Scorpio.
This was what was said at the time:
"The Xbox One games library consists of more than 1,300 games and more than 220 exclusives, all of which play best on Xbox One X,"
We're seeing it again with Series X. And you guys are falling again for it...

Damage control? Ok. First off you're saying, "lies", having to retract or walk things back isn't lying, that said. Games still came out for Kinect as late as 2016, The Xbox one came out in 2013...what do you think years are? "For me, Kinect will succeed based on how much people enjoy using it. We're investing in things like Cortana coming to Xbox,"
They killed kinect one year later lol...where's the inaccuracy here? Kinect was ultimately ended because the support and amount of people using it wasn't there, that's a fact. Once again, the kinect is compatible with Scorpio. Requiring an adapter doesn't change that. It's like saying Gamecube controllers don't work on the switch because you need the adapter. If you play games that can support those controllers and functions, than it works. Do wireless headsets not work on PS4 because you need at adapter for many of them? Of course not, do you realize how dumb that sounds? "More Powerful hardware is more powerful hardware"
Yet, PC's don't have this issue. Why? Because the platform (x86), hasn't changed in 3 decades. This is how Xbox Series X, is able to play every single game released for the Xbox One in addition to the games that were made BC from previous generations. There is not ONE game for Scorpio that doesn't work on Xbox One or One S, and every single game showcased, including Halo infinite will also be playable on previous consoles. The only issue with Kinect games, is the input device, the Kinect itself won't work, the games will still run. Nobody is falling for anything. There will come a time, when owners of the OG xbox will eventually have to upgrade to a system with higher fidelity (just like people EVENTUALLY, have to upgrade their phone), but this model MS is using, means they can go far longer on their investment that the competition. Hell, Sony is only guaranteeing a limited number of their PS4 titles will work on PS5, and their solution to BC is just for you use PS now...and pay to stream games that you may possibly already own. If that's what you want, go for it. But you look silly throwing hate on a company trying to offer more inclusive options for gamers.

I'm surprised he's so focused on Kinect - it was a mercy killing to get rid of it, one of the best things Spencer did. It's also not a lie to say something and then some time later, change your mind. It's called pivoting, and competitive businesses do it all the so they can continue to stay in business and compete. At the time Spencer made those statements, it was the truth. But the reality was no one used the thing, and Cortana was too late to the party, so they ditched it. Instead, we can now use Alexa or Google Assistant, and without a gimmicky accessory that no one wanted. That's called listening to your customers and extracting insight from your usage data

Age Of Empires 4 was confirmed coming to Series X after the PC release. They are focusing on thr PC release first. Same as they did with Gears Tactics.

Is Dragon Quest XI confirmed for game pass PC? I haven't found proof of that anywhere.

https://news.xbox.com/en-us/2020/07/23/need-to-know-dragon-quest-echoes-...

Thanks for that link, I'm happy about this dragon quest is one of my favourite RPG series so to see it come to Xbox is awesome.

Well, i hope that Microsoft has some better stuff to show because this show was clearly disapointing. Microsoft Just had to focus on a few games or demo which clearly and without doubt show the true power of the Series X. But they have prefered to mostly show teasers to à lot of games certainly to promote GamePass/Xcloud rather than the Xbox Series X. A thing that they could have done after a show. And last but the least what they show of Halo Infinite was not that impressive.

A few hours ago, my opinion was close to yours. But this was a 1st part showcase, it was always gonna be about Game Pass. There was a lot of potential shown. I am aware that there was a lot of CGI, but there was plenty of variety there. I've rewatched some of the trailers, most are glorious. It's whether they hold up, and the gameplay is as beautiful.

Exactly my thoughts. Just demo 5 games that exemplify next gen graphics and processing power. Simply showing trailers of new games doesn't give me a reason to switch to next gen.

Exactly what they needed to do. CGI really is a con. It's just pointless unless gameplay comes with it.

I'm happy with this, not interested in most of the games but what I did see that interested me I can't wait to play. My take aways are: Dragon Quest XI
Halo Infinite
The Medium (definitely some Silent Hill vibes from this one, love it)
Warhammer 40K (because it isn't Space Marines)
Tell Me Why Pity we didn't get a good Hellblade look but the developer diary was insightful. Avowed I will wait and see, the trailer didn't really show me anything so I'll wait on that one because I currently have absolutely nothing to go off.

What do you need to see with Avowed? Obsidian have finally been given the money to go super big budget, with complete creative freedom and are working with an established universe they created (Pillars of Eternity) and that has already proven it's worth one's salt. I would say RIP Elder Scrolls, given where Bethesda have been heading the past few years, I think this has a better than outside chance to become the premier AAA RPG experience. Take with a pinch of salt, but a couple of notable MS leakers have pointed to fully open world larger than Skyrim (not necessarily size but denser and more contrasted, presumably meaning more diverse environs), big focus on world reactivity, lighting (presume ray tracing) and next gen AI, with lots of factions, companions, etc. Apparently will also be possible to kill anyone in game (including quest critical characters before you finish the quest, similar to Morrowind). If even half of that is true, we're in for a treat. Rumoured launch is late 2022/early 2023.

No gameplay (except Halo) and almost none of the games had even a release window much less actual release dates. Wow. It's kind of shocking how Microsoft keeps screwing this up, but maybe I shouldn't be surprised...

They didn't advertise gameplay as the key selling point this time so no gameplay is irrelevant, also The Medium clearly showed gameplay, as did Echo Generation.

Exactly. They said Halo gameplay, we got that. The rest were announcements, which is exactly what everyone should have expected.

So much for the "Xbox has no games" narrative. Just wish that they had shown way more gameplay. It's like they didn't pay attention to the feedback from the May event...

I can't believe no one is saying they are excited for stalker 2 as a launch title. Those games were great on PC! So Stalker 2 and Halo for sure as launch titles?! Also Halo looks like a lot of fun to play so I'm looking forward to it for sure. Finally Gamepass is a great deal! It's the same price as 3 games for a year. I have saved more money with gamepass than without it. A great deal
Windows Central Newsletter
Thank you for signing up to Windows Central. You will receive a verification email shortly.
There was a problem. Please refresh the page and try again.