Best Prime Day Webcam Deals 2021: Streaming, budget, 4K & more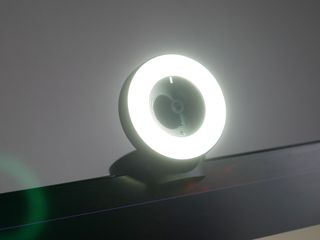 (Image credit: Windows Central)
Need something to capture your gorgeous face for video calls with working from home or keeping in touch with family and friends? You'll need a webcam. These small cameras hook up to your PC, be it a desktop or laptop, and usually work right out-the-box without needing specialist software. They can be cheap and terrible or expensive and brilliant, so we've rounded up some of the best webcam deals right now.
Our compilation of webcam deals only includes those that are worth buying. We could have thrown in webcams that cost less than $5, but these are worse than old Nokia dumbphones from the early 00s. We're here to help you make the right purchasing decision. You can waste money, even during promotions such as Prime Day, so follow our guide to make sure you get the right webcam.
Picking the right webcam is pretty straightforward. Simply choose one that has the right specs you require. Need to look your best for streaming? Go with a 4K webcam that's capable of high frame capture. Only require something affordable for a video call once a week? A 1080p webcam would do just fine.
If you're after the best, no matter the cost, we've also compiled a list of the best webcams for Windows-based PCs.
Best Webcams for Streaming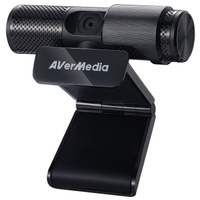 (opens in new tab)
AVerMedia Live Streamer CAM 313 | $10 off (opens in new tab)

This webcam from AVerMedia is great for various use cases with a built-in privacy shutter and easy support for older PCs. It can even rotate around with a full 360-degree swivel design. And there's even built-in AI for facial tracking and visual effects. A drawback is you need to use specific software for better video quality.
Best Budget Webcams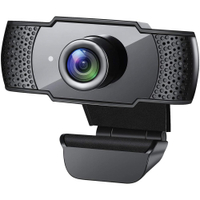 (opens in new tab)
Gesma 1080p HD streaming USB webcam | $15 off (opens in new tab)

This webcam can stream or record in 1080p. It's a plug-and-play cam thanks to the USB connection, so it's easy to get going right out of the box. Use the webcam for video conferences, gaming, YouTube, and more. Prime members score $7 off at checkout.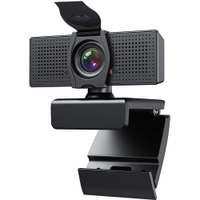 (opens in new tab)
Litepro 1080p webcam with privacy cover | $8 off (opens in new tab)

Connects via USB with no software or drivers to install. This makes it widely compatible with Windows, Mac, and a ton of other platforms. Records at 1080p and 30 fps. Includes automatic light correction. The rotatable clip lets you find the perfect angle to fix your webcam whether you're using it on your laptop, a computer desktop, or somewhere else. Clip the on-page coupon for 10% off.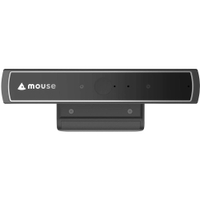 (opens in new tab)
Mouse Facial Recognition Camera | 15% off (opens in new tab)

Clip the on-page coupon for an extra 15% off the price. A fairly large webcam, but more importantly, it has 3D capabilities that make it fully compatible with Windows Hello. The video is limited to 720p.
Best 4K Webcams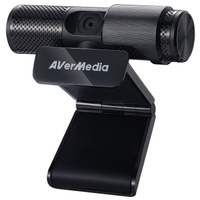 (opens in new tab)
Aluratek 4K Ultra HD Live Broadcast Webcam | $75 off (opens in new tab)

This 4K webcam from Aluratek has low light correction, a 5x digital zoom, and a physical privacy cover. It's a fixed focus camera that works for distances 10 inches and up. Its lens has a viewing angle of 90 degrees, which allows it to work in a variety of setups.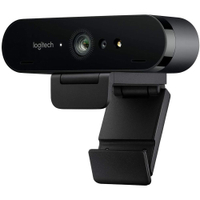 (opens in new tab)
Logitech Brio Ultra HD webcam | $15 off (opens in new tab)

One of our all-time favorite webcams, especially when looking for 4K resolutions. It even includes HDR, autofocus, and a light that automatically adjusts for the best exposure and contrast. Includes a 5x digital zoom with panning and three field of view options.
Getting the Best Webcam Deal for you
You may assume that every webcam is fine for Full HD and higher recording, but they're not. The most affordable webcams that cost next to nothing don't have good lenses, nor do they record clear imaging, which can lead to a sub-par experience. More pricey options certainly are better from a quality point of view (pun intended), but you'll need to part with serious cash.
It really comes down to the quality of the recording. Do you need the best for streaming yourself on services like Twitch? Or are you comfortable with a lesser webcam, but still excellent for video calls you'd need to join weekly for work? Our collection of webcams are perfect for either scenario and won't leave you regretting the purchase.
Be wary of prices that are inflated to appear like deals. We use tools like CamelCamelCamel that help us spot great deals, and you should use it too.