Best Tower Defense Games for Windows 10
By George Ponder last updated
Windows 10 tower-defense games can be a fun way to pass the time and challenge your skills at strategy. The Windows Store is packed full of these games, in which you defend a stronghold from wave after wave of enemy attacks.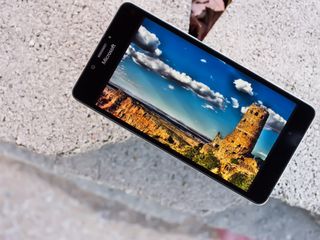 You may be facing formidable forces of orcs, werewolves, zombies, trolls or toy soldiers. Defensive structures range from archery towers to cannons and missile launchers. Regardless of the theme of the game, the goal is consistent throughout the tower defense category: wipe out the enemy before they overtake your position. These are the best tower defense games for Windows 10.
Updated April 2017: We made a few changes to this article based on new releases, reader input and staff debate. There are some new titles in the mix, as well as those that we continue to view as the best from the Windows Store.
Royal Revolt 2
Royal Revolt 2 is a wonderfully animated tower-defense game for Windows 10 in which you not only have to defend your castle from invaders but also get to attack enemy strongholds.
Available for Windows 10 PC and Mobile, this free game offers a strong assortment of tower defenses that range from archer towers, bomb launchers, frost towers and more. You can also defend your castle with troops ranging from knights, paladins, ogres and gargoyles.
The troops you recruit and train can also follow you into battle with magical attacks available to give your efforts an explosive boost.
Royal Revolt 2 offers a nice blend of a city-builder, tower-defense and combat games. Signing into the game with your Facebook account opens up a social media aspect and the ability to synchronize gameplay between Windows 10 devices. Overall, Royal Revolt 2 is a feature-rich, visually appealing tower-defense game to help pass the time with.
Download Royal Revolt 2 from the Windows Store (opens in new tab)
Prime World: Defenders
Prime World: Defenders is a wonderfully drawn up tower-defense game that is available for Windows 10 PC and Mobile. 3D graphics are full of detail with the ability to zoom and rotate around the battlefield.
Prime World: Defenders includes 36 types of invading monsters, 26 different defensive towers and 25 levels of upgrades for those towers. On top of the physical defenses, the game also makes available 13 spells that can be cast to wreak widespread havoc on your enemies.
This Windows 10 tower-defense game also takes on a slight Role Playing Game (RPG) twist, with the ability to enhance weapons by placing them on magical elements and leveling up your talents at defense.
Prime World: Defenders' storyline includes 23 mission, boss battles and side missions to tackle. However, to fully appreciate the detail of this free game's graphics you need to play Prime World: Defenders from a Windows 10 PC (it works great on the Surface Tablet (opens in new tab).
Download Prime World: Defenders from the Windows Store (opens in new tab)
Bugs Defense
Bugs Defense is a classic tower defense game that pits you against wave upon wave of creepy, crawly bugs determined to rob your treasure stash. Available for Windows 10 Mobile, the free game sports challenging maps to defend and graphics with a slight minimalist approach.
Bugs Defense has four different types of defensive units (cannon, laser, bomb launcher and paralyzer tower) and gobs of bugs to destroy. Bugs range from spiders to scorpions and ants, each with a range of strengths, speed and attacks.
Defensive towers can be placed on the map just about anywhere, and you can disturb the bug's path to create choke points. The points slow down the bugs, making them a little easier to destroy. Towers are upgradeable and many of the bugs can shoot plasma-like balls at the towers to damage or destroy them. Should a bug reach your treasure pile and steal an item, you can destroy the bug as it tries to escape and recover your treasure item.
Bugs Defense offers a nice balance of strategy, tower management and treasure recovery. Each round has multiple waves of bugs to contend with, and each wave is more intense and challenging than the previous one. All in all, Bugs Defense is a fun Windows 10 Mobile game to lose track of time with.
Download Bugs Defense from the Windows Store (opens in new tab)
Digfender
Digfender takes a rather unique approach to tower-defense games in which you must protect your castle from enemies that rise up from beneath your Keep.
To establish your defensive units, you dig beneath the castle. Gold is discovered to help fund additional defensive units or upgrade existing units. The further down you dig, the more intense your enemy becomes. Along with the defensive towers, Digfender includes an assortment of booby traps and support structures to aid in your defense.
Digfender includes over 70 levels of play in the story mode and eight upgradeable defensive towers. There is also a survival mode available once you pass level 11 in the story mode. The survival mode throws everything at you to see how long you can keep the enemy troops at bay.
Digfender is a free game, available for Windows 10 Mobile. It may have your enemies attacking from an unconventional approach, but that only adds to the game's challenge.
Download Digfender from the Windows Store (opens in new tab)
Toy Defense Free
Toy Defense Free is a Windows 10 Mobile game in which you battle foot soldiers, tanks, armored cars and more to protect your base. The game has a World War I theme with over 70 challenging war missions, nine different enemy types and four historical weapons to use in the defense of your position. Defensive weapons include 24 upgrades to enhance their range, speed and destructive abilities.
Enemies can enter the battlefield from multiple points, creating a nice level of difficulty. Battlefields range from the forest setting to beach front assaults. Weather becomes an element with rain, clear skies and snow events thrown into the mix. Toy Defense Free also includes a weekly tournament mode in which you can battle for Facebook bragging points.
Toy Defense Free sports eye-catching graphics, and units are reminiscent of the toy soldiers many of us played with as kids. Game mechanics are user-friendly and the level of difficulty keeps you on your toes. All in all, this free Windows 10 Mobile game is entertaining.
Download Toy Defense Free from the Windows Store (opens in new tab)
If you have tried any of these titles, let us know what you think in the comments. The Windows Store is full of entertaining tower-defense games and if we have missed your favorite, feel free to toss out a recommendation.
George is the Reviews Editor at Windows Central, concentrating on Windows 10 PC and Mobile apps. He's been a supporter of the platform since the days of Windows CE and uses his current Windows 10 Mobile phone daily to keep up with life and enjoy a game during down time.
A great list, George ! Thanks !!

Its sad, zombies can't jump is unpublished. Its was a gr8 tower defence game. Infact all okijin games have been unpublished. Other two are jelly slice and aqua thief....

sad thing no achivments here for the achievements hunters

Always a deal breaker for me.

RedCon is great, i would recommend Defense Zone 1 and 2

Yep, love the Defense Zones!

It would be great if there was one like the old wc3 tower defense games.

GeoDefense is still a classic and simple but great.

AoE: CS anyone? Amazing list, I'll try PW: D thanks...

I am super addicted to Bloons TD5 and Bloons Monkey city right now. It was the first game that felt like it played as good or better than Fieldrunners. Might have to give Toy Defense a try though.

Surprised that Bloons TD 5 is not on this list.

Oldie but goodie from the start of W8, Radiant Defense.

I love Radiant Defense! It gets REALLY, REALLY hard in the later levels, but I love it. Actually, I love all of the games from that dev. Good times.

Bye bye brain appoclaypse

Digfender is excellent with great support as well. Great game and development team.

+1 for Digfender. I am really enjoying playing it at the moment. BUT if you are interested in Digfender you MUST play Castlemine Deluxe first. It's made by the same developer and Digfender improves on what they started with Castlemine. I

Royal revolt 2 is the most popular and has a clash of clans setup. It should have made this list at least.

I used to play RR2 daily, but it became old and stale for me. I wasn't as engaged and felt like I was forced to play to stay in the alliance I was in. I might play it again in the future.

I understand that can happen but different class have different feels. It is a fun game and they added alot of new content. There are ninjas and zombies and a 4th Alliance creep you can summon on top of your three you have. I like that the game is constantly evolving.

Need some of these on Xbox One.

Yes imagine Digfender on consoles...maybe with some more levels, a different ui and a level editor...this would be so awesome. Would instantly pay 20€ or more to get it.

Digfender works well
Prime world defenders, is a disappointment, no updates over a year, no Facebook connection, at higher lvls, the game still offers up cards, that are useless at higher lvls. The game definitely becomes a pay to win, lost hope in that game/developer.
Will be trying some of the others.
Thx!

I really like Digfender. My only issue with it is the game doesn't backup your progress. If you have to do a clean OS install you will lose all your progress. I still go back and replay levels.

Same here. Started my new phone fresh, so no progress sadly...so i always pull out my good old Ativ S if i want to replay some Digfender...although it lags so badly, especially the survival mode from wave 15 on used to run with like 2-5fps :D

Geodefense is the first Windows phone game I ever played back on Windows phone 7 and still my favorite tower defense game

Digfender and RedCon are really awesome games! My favorites in TD category.

I think Royal Revolt 2 is the best one.

"Defense Zone(s)" and "Myth Defense(s)" are my favorites.

Defense Zone(s) are indeed great games!

I am very surprised you didn't include both geoDefense and geoDefense Swarm as they are two of the best tower defense games on Windows Phone. They also have achievements!

I whole heartedly agree - in terms of a classic tower defense both geoDefense games rank highly. Even though both games are quite a few years old at this point they aren't showing their age.

Is Defence Grid not available? Loved it. Just wish there were more expansions for Xbox One. Also wished more of these were on Xbox One.

Defense zone 3 ultra is really great, especially on continuum. I love it and played it through... It was covered on continuum gaming on youtube too: https://www.youtube.com/watch?v=H-Ko8YoulVQ&index=39&t=3s&list=PLGEXklWk...

Geodefense is still my favorite
Windows Central Newsletter
Get the best of Windows Central in in your inbox, every day!
Thank you for signing up to Windows Central. You will receive a verification email shortly.
There was a problem. Please refresh the page and try again.