Despite challenges, Forza Horizon 5 ticked all the right boxes
By Zachary Boddy published
There were plenty of amazing games to play in 2021, but Forza Horizon 5 still stands out among the best.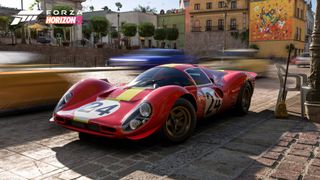 (Image credit: Xbox Game Studios)
To claim that 2021 was an eventful year for video games would be a major understatement, as evidenced by the last 12 months of practically nonstop announcements and reveals, delays and cancelations, and everything in between. There's an endless number of topics to discuss in regard to 2021 in video games, including the bevy of excellent (and not-so-excellent) titles that players enjoyed throughout the year.
Throughout all the best Xbox games and best PC games of 2021, one in particular stands out to me as a highlight and summarization of what made 2021 special. Forza Horizon 5, delivered to players after three years of development under Playground Games and Xbox Game Studios, officially arrived near the end of 2021 and made a significant splash when it did so.
I can't say if Forza Horizon 5 is absolutely my favorite game of 2021 when so many other amazing titles were released. However, I can state with confidence that Forza Horizon 5 was a genuine surprise, as it met and surpassed every expectation I had for it and avoided many of the pitfalls that befell other games released this year.
2021 was a complicated year for gaming
2021 has been one of the most interesting years in gaming in a long while, full of great things contrasted with unfortunate realities, persistent controversies, or even simply terrible situations. It has been a complicated year for gaming, with a standout trend for many people being seemingly endless video game delays. Game delays aren't likely to end any time soon, either, coinciding with the ongoing difficulty consumers are having purchasing gaming and even PC gaming hardware.
Games that did release more-or-less on time this year frequently failed to deliver the experiences fans were expecting, as was the case with Call of Duty: Vanguard and its lackluster campaign and multiplayer modes, or, to a lesser extent, the buggy and inconsistent Battlefield 2042. I also can't discuss video games in 2021 without mentioning the ongoing Activision Blizzard lawsuit, and the controversies and difficult discussions that surround many parts of the industry and the way it functions.
Still, even in the face of all of this, 2021 managed to be an incredible year for lovers of video games, with a plethora of amazing titles releasing for every platform and the promises of current-gen gaming hardware finally beginning to be met. The Windows Central Game Awards 2021 celebrated some of our favorites, including Forza Horizon 5. Xbox had immense success in 2021, with Xbox Game Pass and a lot of incredible games. Accessibility and inclusivity are more prevalent than ever before, and the lineup of upcoming Xbox games is startlingly exciting.
Above all else, the video game that highlights all of the best parts of 2021 for me is none other than Forza Horizon 5, a title that I concluded is the "unchallenged champion of open-world racers" in my review.
Forza Horizon 5 delivered on its ambitious promises
One of the easiest traps for an upcoming video game to fall in ahead of release is encouraging hype and making promises not backed by the final product. Many readers' minds may immediately think of Cyberpunk 2077, which was a generally amazing and ambitious game that was released in a buggy state and simply didn't live up to the lofty aspirations of its marketing, as an example. When Forza Horizon 5 was revealed at E3 2021, the internet immediately exploded with hype.
The more we learned about Forza Horizon 5, the more excited Xbox and PC players got at the prospect of playing it. Unlike other games that often rely on pretty cinematic trailers to build up hype (which may not be indicative of the final game), Playground came out of the gate with raw gameplay, showing off early builds during live streams while it trickled out new info in the months leading up to launch. When Forza Horizon 5 previews began, there weren't a ton of surprises because of how willing Playground was to show off the product.
Forza Horizon 5 features the largest and most diverse map and longest launch car list of any Forza Horizon game. There's a reimagined story campaign with a new Accolades progression system that rewards players for everything they do. Huge improvements have been made to both accessibility and inclusivity, with expanded settings and options across the board. EventLab lets players create any events or challenges they can dream of with advanced tools and abilities. The visuals are absolutely breathtaking on every platform, with substantial upgrades over its predecesson. Finally, Playground Games has promised years of constant support after launch with new cars, DLC, and the progression of the ongoing Festival Playlist.
Forza Horizon 5 combines everything Playground Games has learned from its first four titles into one incredible masterpiece. I've already explored why FH5 isn't like other racing games, and it's because you don't have to be a car lover to find something to love about it.
Despite obstacles presented by COVID-19 delays, Playground continued to show off Forza Horizon 5 with confidence, and it released the game on time with no delays or major faults. Immediately, FH5 was widely critically acclaimed and enjoyed immense praise from new and veteran players alike. Of course, the inarguably successful and absolutely massive launch was gently overshadowed by a simple fact: no video game, no matter how great, is objectively perfect.
Changing the narrative
It was a huge year for Xbox and the gaming industry as a whole, for a number of reasons. While the Xbox ecosystem had already enjoyed considerable success and community excitement for fantastic additions to Xbox Game Pass, expansions to Xbox Cloud Gaming, improvements to accessibility and services, and the arrival of genuinely great games on Xbox like Microsoft Flight Simulator and Psychonauts 2, and more, Forza Horizon 5 defined a turning point of sorts for how Xbox was being perceived.
It's well-known that the Xbox One era started off rough and took a long time to restore faith in the platform. With the release of the Xbox Series X|S, Xbox had been looking up for a while and fans were excited. However, launch didn't deliver the "revolution" that some Xbox fans were expecting, with current-gen consoles being difficult to obtain and limited in their capabilities due to a next-gen titles. Then, Halo Infinite was delayed by a full year, causing many to feel like the start of a new generation was lackluster.
2021 has seen win after win for pretty much all video game ecosystems, but Xbox still couldn't get around the narrative of "Xbox has no games," spurred by years of disappointing investment from Microsoft into high-budget first-party titles. Forza Horizon 5's release forced a change of narrative for many. Psychonauts 2, Age of Empires IV, and Microsoft Flight Simulator were all well-received, but exist in more niche genres and didn't attract significant numbers of first-time players.
Forza Horizon 5, however, usurped all the expectations set against it as "just a racing game" by achieving impossible levels of hype ahead of launch and keeping its momentum up after release. Forza Horizon 5 was the biggest launch in Xbox Game Studios history, accumulating over 10 million unique players in record time, surpassing the successes of even Forza Horizon 4.
This massive surge in attention and the praise it enjoyed from every side also meant Forza Horizon 5 was being widely considered a "game of the year" contender, an infrequent occurrence for any game in this or similar genres. While The Game Awards 2021 announced that Forza Horizon 5 wasn't up for consideration as game of the year, it still went on to win a multitude of awards from a variety of sources to become of the most decorated game entries of 2021.
'Masterpiece' doesn't mean 'perfect'
When I reviewed Forza Horizon 5, I commended the title for how polished and smooth the experience was after over 25 hours of solid gameplay, a report I still stand behind. When it was officially released to consumers and its player base quickly swelled exponentially higher, it became clear early on that the game still had issues that reviewers weren't able to explore fully ahead of launch. One of the most challenging aspects for any game to execute flawlessly is anything connected to the chaotic internet, and that's exactly where Forza Horizon 5's biggest criticisms originated.
Forza Horizon 5's most significant issues at launch included buggy Accolades and Festival Playlist challenges, which prevented completion, flawed matchmaking, and convoys and playing with friends being inconsistent, making it difficult to stay together as a group.
Playground Games has been transparent about Forza Horizon 5's bugs and issues, and the team frequently communicates about upcoming fixes and problems it's actually working on. Multiple patches have been released since launch that focus on many of the more pervasive issues. However, plenty still remain, and the biggest patch update that Forza Horizon 5 has gotten so far actually caused brand-new issues.
Despite the stable and polished nature of most of Playground's efforts to fix the online flaws, faith in the title among the core Forza community and the more veteran players has been shaken. It's undeniable that Forza Horizon 5 has a lot of room to improve, but the developer is doing all the right things by collecting player feedback, communicating with the player base, and delivering regular patches.
I've called Forza Horizon 5 a masterpiece, but that is highly subjective, and no game will ever be considered truly perfect. Forza Horizon 5 is a polished experience besides its online issues, especially when compared to many other game launches in 2021, and will continue to improve with every update.
Forza Horizon 5 appeared to be the start of something amazing for Xbox, with 2022 and beyond being packed with upcoming projects from other Xbox Game Studios. With irrefutable success under its belt, Playground Games has forced the gaming community to pay attention to what Xbox is building with its first-party titles, a feat that simply can't be ignored. Forza Horizon 5, like all games, can't be described as entirely flawless, but it's still a masterpiece of a game that managed to tick all the boxes for me in 2021, and made me unbelievably excited for what's to come next.
Forza Horizon 5 is now available for Xbox, PC, and Xbox Cloud Gaming. It's also available through Xbox and PC Game Pass. Forza Horizon 5 is hands-down one of the best Xbox racing games available now, and is one of the most exciting games of 2021.
The unchallenged champion
(opens in new tab)
The best open-world racer

Playground Games has delivered their latest masterpiece with Forza Horizon 5, which features the series' most diverse map and largest car list yet. Forza Horizon 5 somehow fulfills its ambitious promises to be the best open-world racer right now, and one of the best racing games in general.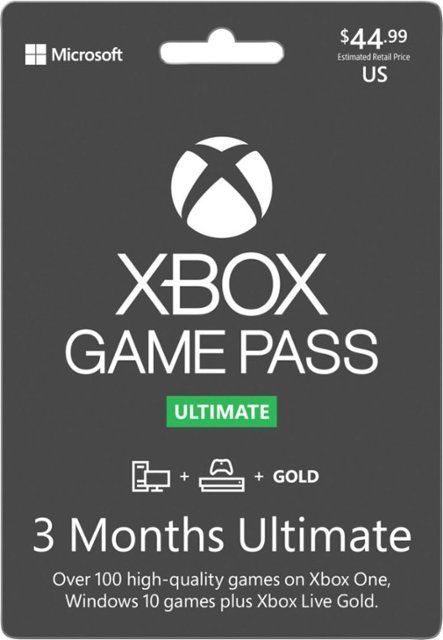 A catalog of games
(opens in new tab)
All your gaming needs, in one subscription

Is the Xbox Game Pass Ultimate the best value in all of gaming? It's possible. Ultimate bundles your Xbox Live Gold subscription, an Xbox Game Pass subscription for both Xbox consoles and Windows PCs, and Xbox Cloud Gaming for on-the-go. Forza Horizon 5 is included in Xbox and PC Game Pass and the cloud, with discounts available on all its DLC.
Zachary Boddy is the Minecraft Expert and a News Writer for Windows Central, Android Central, and iMore. They have been gaming and writing for most of their life, and have been freelancing for Windows Central and its sister sites since 2019, with a focus on Xbox and PC gaming. You can find Zachary on Twitter @BoddyZachary.
I am excited for the next forza motorsport

I'm definitely interested to see what Turn10 accomplishes with the next Forza Motorsport and the ForzaTech engine. Probably won't play it much, since simulation racers aren't my favorite, but it's still exciting!

I genuinely believe that 2021 had been a crap year for games and because the Xbox has been starving for decent exclusives the last year this has tainted the view of FH5. At best it's the 4th best in the series, just about better than 4 but not a patch on the first 3. It's more of the bloody same and it was getting tired with 4. 5 only redeems itself by having a much better structure to the single player. The series needs a ground up rebuild rather than being the original game on a new map. I could also level the same criticism at halo.

"The same, but different".
That is the mantra of *all* the entertainment businesses. Books, movies, TV, music, games...
More of the same but "better" for various values of better.
It's what sells. What you see as a negative is precisely what makes both the new games such overwhelming crowd pleasers. Look at the reviews for, say Halo. It brings back the feelings of the first game. It opens like it, then expands. What people by and large want is escapism, a chance to immerse themselves in a different world unlike tge dreary day to day of pandemic, authoritarian issues, walking on eggshells afraid they might in an unguarded moment say something somebody might seize on to destroy their life. Or worse, be a victim of crime and brutality. Why do you think people spend years playing the same online game--WoW, Destiny, ESO, Fortnite, whatever--doing the same thing, maybe disguised, maybe the same, over and over?
Familiarity is comforting.
Relaxing. Some people relish the competition, the rush of succeeding at some ridiculously hard arbitrary combination of controller clicks. Over and over. No difference, really. Same song, different stanza.
That's what pays in entertainment; a fresh coat of paint on the old homestead. The same but different is what pays the bills.
It's why Sony keeps on rolling out third person Quicktime action games even when the staff is bored and wants to do other things. Why MARVEL cranks out 4 light show "blockbuster" movies a year raking in a couple billion in a good year. Why LAW AND ORDER and GRAY'S ANATOMY and DOCTOR WHO and STAR TREK and STAR WARS keep rolling along longer than many people have been alive.
In entertainment, familiarity breeds content. And cash.
Cha-ching. What you decry is precisely what the developers worked long and hard to achieve.
Big AAAA games are like blockbuster movies aimed at the masses, not "connosieurs".
If you want novelty, originality, "awesomeness", you're looking in the wrong place.
That's not what franchise games are for.
Those are the comfort food of the entertainment world, mac-n-cheese, not some masterpiece of caribbean fusion cuisine.
You don't invest hundreds of millions of dollars and thousands of coders, artists, and other specialists working for half a decade without expecting high volume sales in return.
And you don't get that by reinventing the wheel.
The same but different does. Try Indie ebooks instead. They're cheap, abundant, and free of corporate formulas.
They come free of expectations so they go places and do things no glass tower publisher of books, games, or video would bother with.

That was beautifully stated. Well done!

2021 was an amazing year for games.

Great game racing AI is garbage though.

I love it. I would play it more if multiplayer worked.

Not sure I understand what isn't working. I have done multiplayer races daily and they all seem to work fine. Tours, Playgrounds, head-to-head, Eliminator, etc. Maybe there is a mode of the game I am missing?

Played it for 2 hours. Got bored. Uninstalled it. Never went back.
Windows Central Newsletter
Get the best of Windows Central in in your inbox, every day!
Thank you for signing up to Windows Central. You will receive a verification email shortly.
There was a problem. Please refresh the page and try again.