Forza Horizon 5 for Xbox & PC ultimate guide: Gameplay, trailers, and everything you need to know
Forza Horizon 5 is one of the best racing games you can play right now.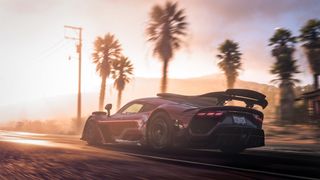 (Image credit: Xbox Game Studios | Microsoft)
Forza Horizon is the open-world counterpart of the legendary Xbox Forza racing franchise, and Forza Horizon 5 is the latest entry in the series. Following the hugely successful Forza Horizon 5, FH5 sets the bar even higher with an expanded open-world set in Mexico, hundreds of cars, and countless quality-of-life improvements and additions.
Playground Games and Xbox Game Studios know how to deliver a premium open-world racing experience, with Forza Horizon 5 solidly maintaining its position as one of the best Xbox racing games and best PC racing games released in recent memory. Of course, FH5 is also gargantuan, with an absurd amount of content capable of keeping even the most hardcore completionists busy for dozens of hours.
Here's everything you need to know about Forza Horizon 5 for Xbox and PC now that it's officially released.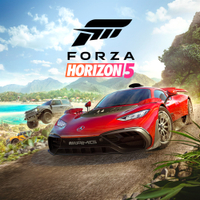 (opens in new tab)
Forza Horizon 5
Playground Games has delivered its latest masterpiece with Forza Horizon 5, which features the series' most diverse map and largest car list yet. The game continues to grow over time, as well, giving players even more reasons to jump in.
Buy from: Amazon (opens in new tab) | Xbox (opens in new tab)
What is Forza Horizon 5?
Forza Horizon 5 is the follow-up game to Playground Games' Forza Horizon 4 from 2018. Like other Forza Horizon games, Forza Horizon 5 is an open-world racing game with gorgeous visuals, accessible driving mechanics, and a massive roster of high-quality, licensed vehicles from dozens of manufacturers, all centered around the fabled Forza Horizon festival. And, also like previous Forza Horizon games, FH5 is exclusive to Xbox and PC platforms.
Forza Horizon 5 is the more arcade-like open-world counterpart to the highly anticipated eighth Forza Motorsport. While Forza Horizon 5 is available now, fans will have to wait a while longer for the arrival of Forza Motorsport (2023). Playground Games and Turn10 share a ton of technology and resources between them, as well, which means FH5 may give us a peek at the quality that can be expected from Forza Motorsport.
Forza Horizon 5 is akin to a "car-lovers sandbox," and lets you play however you want. While there is a story and full-blown campaign with the Horizon Adventure, Expeditions, and smaller Horizon Stories, it's still up to players how they progress and what path they take. All in all, the focus of Forza Horizon 5 is the vast arsenal of cars, the wide variety of races and events, the sheer level of creative freedom available, and the deeply integrated online multiplayer gameplay.
With the Festival Playlist making its return in Forza Horizon 5 — complete with a wide variety of improvements and expansions — along with planned premium expansions and more, FH5 is looking forward to years of constant post-launch support and love. Also, the Forza Horizon community can contribute more to the game's longevity than ever before, with the inclusion of EventLab and other creator tools providing endless possibilities for Forza Horizon 5.
That isn't to say the game is perfect. Forza Horizon 5 has plenty of issues, but Playground is perpetually tracking them and fixing them with constant patch updates and hotfixes.
You can check out more images of Forza Horizon 5 below, including some incredible wallpapers featuring mural art that appears in-game.
Image 1 of 28