Forza Horizon 5 for Xbox & PC ultimate guide: Gameplay, trailers, and everything you need to know
Forza Horizon 5 is one of the best racing games you can play right now.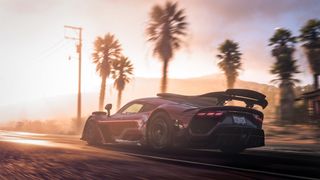 (Image credit: Xbox Game Studios | Microsoft)
Forza Horizon is the open-world counterpart of the legendary Xbox Forza racing franchise, and Forza Horizon 5 is the latest entry in the series. Following the hugely successful Forza Horizon 5, FH5 sets the bar even higher with an expanded open-world set in Mexico, hundreds of cars, and countless quality-of-life improvements and additions.
Playground Games and Xbox Game Studios know how to deliver a premium open-world racing experience, with Forza Horizon 5 solidly maintaining its position as one of the best Xbox racing games and best PC racing games released in recent memory. Of course, FH5 is also gargantuan, with an absurd amount of content capable of keeping even the most hardcore completionists busy for dozens of hours.
Here's everything you need to know about Forza Horizon 5 for Xbox and PC now that it's officially released.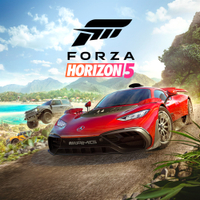 (opens in new tab)
Forza Horizon 5
Playground Games has delivered its latest masterpiece with Forza Horizon 5, which features the series' most diverse map and largest car list yet. The game continues to grow over time, as well, giving players even more reasons to jump in.
Buy from: Amazon (opens in new tab) | Xbox (opens in new tab)
What is Forza Horizon 5?
Forza Horizon 5 is the follow-up game to Playground Games' Forza Horizon 4 from 2018. Like other Forza Horizon games, Forza Horizon 5 is an open-world racing game with gorgeous visuals, accessible driving mechanics, and a massive roster of high-quality, licensed vehicles from dozens of manufacturers, all centered around the fabled Forza Horizon festival. And, also like previous Forza Horizon games, FH5 is exclusive to Xbox and PC platforms.
Forza Horizon 5 is the more arcade-like open-world counterpart to the highly anticipated eighth Forza Motorsport. While Forza Horizon 5 is available now, fans will have to wait a while longer for the arrival of Forza Motorsport (2023). Playground Games and Turn10 share a ton of technology and resources between them, as well, which means FH5 may give us a peek at the quality that can be expected from Forza Motorsport.
Forza Horizon 5 is akin to a "car-lovers sandbox," and lets you play however you want. While there is a story and full-blown campaign with the Horizon Adventure, Expeditions, and smaller Horizon Stories, it's still up to players how they progress and what path they take. All in all, the focus of Forza Horizon 5 is the vast arsenal of cars, the wide variety of races and events, the sheer level of creative freedom available, and the deeply integrated online multiplayer gameplay.
With the Festival Playlist making its return in Forza Horizon 5 — complete with a wide variety of improvements and expansions — along with planned premium expansions and more, FH5 is looking forward to years of constant post-launch support and love. Also, the Forza Horizon community can contribute more to the game's longevity than ever before, with the inclusion of EventLab and other creator tools providing endless possibilities for Forza Horizon 5.
That isn't to say the game is perfect. Forza Horizon 5 has plenty of issues, but Playground is perpetually tracking them and fixing them with constant patch updates and hotfixes.
You can check out more images of Forza Horizon 5 below, including some incredible wallpapers featuring mural art that appears in-game.
Image 1 of 28
Windows Central reviews Forza Horizon 5
Our Forza Horizon 5 preview showed that FH5 was truly deserving of the hype, and gave us hope that the ambitious title would actually deliver on all of its promises. Our Forza Horizon 5 road trip helped us fall in love with the gorgeous world long before release.
With our full Forza Horizon 5 review, it was confirmed beyond a shadow of a doubt that Playground Games and Xbox Game Studios have crafted one of the best racing games of all time, a title that will provide hours of fun for years to come and doubtlessly inspire future racing titles. Even when FH5 players have gotten through the majority of content in the base game, Forza Horizon 5's multiplayer is grander and more accessible than ever before, with a nearly endless amount of content to explore.
There's certainly a lot to love about Forza Horizon 5, even if there's still room for Playground to improve its formula further with the next Forza Horizon title. Forza Horizon 5 is more than just another racing game, and has cemented itself as the premiere racing game on any platform.
Forza Horizon 5: Hot Wheels
The first full-blown DLC expansion for Playground Games' flagship title is Forza Horizon 5: Hot Wheels, which adds a ton of fresh content to the game. As the name suggests, this expansion is made in collaboration with the Hot Wheels brand, and as such features a variety of Hot Wheels cars and a brand-new map filled with diverse, twisting, looping, and speeding Hot Wheels tracks.
Our own Brendan Lowry wrote that Forza Horizon 5: Hot Wheels makes him "feel like a kid again," highlighting how the new DLC embraces pure, unfettered fun in its quest to add hours of additional gameplay to FH5's base experience. Players can explore a new standalone campaign and complete a variety of missions and challenges while they explore the varied biomes of the world-in-the-sky.
How can I watch the trailers for Forza Horizon 5?
Forza Horizon 5: Hot Wheels announcement trailer
Forza Horizon 5 official launch trailer
Forza Horizon 5 live-action trailer
Forza Horizon 5 official announcement trailer
Forza Horizon 5 gameplay overview
Forza Horizon 5 intro gameplay trailer
Where is the location for Forza Horizon 5?
Our ultimate guide to Forza Horizon 5's map includes everything you need to know about FH5 and its rendition of Mexico, including just how big the map is in comparison to previous Forza Horizon games, an overview of different locations you'll be able to explore, and more.
Interestingly, Forza Horizon 5 is the first time where the map is exactly what was originally planned — no map content had to be cut throughout development. Even more impressive, it'll continue to evolve over time, with Festival Playlist and Series updates able to alter the world with new decorations, races and events, and more.
What are all the cars and vehicles in Forza Horizon 5?
It can be tough to keep track of every car in a Forza Horizon game, especially when you're looking for something specific, but our Forza Horizon 5 full car list is constantly updated with every car we know of, including gifts, DLC additions, special cars, and much more.
There are already well over 600 cars in Forza Horizon 5, including legendary vehicles like the DeLorean, and Playground Games will continue to add more as time goes on through the Car Pass, expansions, the Festival Playlist, and more. If you want to be the first to know about new additions as they happen, be sure to bookmark our ultimate FH5 car list above.
What is the story & campaign in Forza Horizon 5?
While the story or plot in a racing game may not be the most crucial element for some players, it can still add a lot to the experience for those who do appreciate it. Forza Horizon 4 was gently criticized by the community for its lackluster story and general lack of direction for players, so Playground Games went back to the drawing board for Forza Horizon 5. FH5 takes players on a journey through the Horizon Adventure to have their name added to the Hall of Fame, and the drive there should be pretty wild.
Here's everything we know about the story and campaign in Forza Horizon 5:
The story of Horizon Mexico. Forza Horizon 5 is canonically set directly after the events of Forza Horizon 4. Players are still basking in the glory of emerging as the champion of the FH4 Festival, and have been sent to Mexico to aid in setting up Horizon Mexico, the next major Horizon Festival.

Haley is your number one when it comes to the know-how of Horizon Mexico and making things happen. She's a good friend of Keira, who filled a similar role in Forza Horizon 4 (and is apparently still there looking after Horizon Britain)
You are the boss of Horizon Mexico, and that means it's up to you to decide what direction the Festival goes in. It's also important to note that you are the champion of Horizon Britain, so your name is known far and wide in Mexico
For the first time ever, your character has voiced lines and interacts with other characters throughout the story, which is a big shift for how Forza Horizon titles handle story content

Hall of Fame. The eventual goal of Horizon Mexico and Forza Horizon 5's story is to be accepted into the Hall of Fame, which is reserved for only the greatest and most skilled racers around. There are hundreds of paths players can take to reach the Hall of Fame, meaning the story in FH5 is ultimately still yours to direct.

You have to reach the Hall of Fame to unlock Forza Horizon 5's end game, which includes new Accolades, Horizon Stories, and The Trial mode for the Festival Playlist

Horizon Adventure. The guiding, overarching entity in Forza Horizon 5's story is the Horizon Adventure, which gives players a broad outline of what they're able to do and how they're able to progress to the Hall of Fame. This means that, unlike FH4, you'll always have guidance on where you can go next. The Horizon Adventure splits FH5's massive map into several categories, with each category featuring chapters that players can unlock and play through at their discretion. In order to progress through Horizon Adventure and eventually reach the Hall of Fame, players will need to earn Accolades.

Horizon Adventure has its own charming screen in FH5 that clearly outlines the areas and chapters, and will be the hub from which players will choose their path. The Horizon Adventure screen is visually distinct with amazing-looking stylized graphics
The Horizon Adventure is how you unlock Expeditions (covered below), new Festival sites, Showdowns, and much more
Individual areas in the Horizon Adventure feature unique themes, Festival sites, Horizon Stories, and much more
It'll take approximately 10 to 30 hours for most players to finish the Horizon Adventure and reach the Hall of Fame, depending on their priorities and playstyle

Accolades. Forza Horizon 5 features literally thousands of "Accolades," which are objectives that players can complete and cover practically every aspect of the game. Absolutely everything in FH5, including playing online, painting cars, growing your car collection, winning races, exploring the map, and more can earn you Accolades, which in turn reward Accolade Points. These points are used to unlock new chapters and areas of the Horizon Adventure and progress the campaign.

There are thousands of Accolades, but players will not need to 100% them to finish the FH5 story. After completing the campaign, there will still be plenty of reasons to play and new Accolades to complete
Accolade progression continues no matter how you play FH5, be it with solo play, online, in co-op, or anywhere else

Expeditions. There are five Horizon Festival sites in Forza Horizon 5 in addition to the main Horizon Mexico site. Every one of them requires progressing through the Horizon Adventure and completing an Expedition. These Expeditions are full-scale road trips across various parts of Mexico, with cinematic cutscenes, story-driven narrative brought to you by Ramiro (Rami, for short), FH5's enthusiastic tour guide, and huge set pieces that showcase the graphical and technical prowess of Forza Horizon 5.

Expeditions go all over Mexico, including over an active volcano, through a storm-torn jungle, and more. Expeditions also put players behind the wheel of a variety of vehicles
Expeditions feature optional Accolades to complete while on your journey, like finding specific locations, taking pictures, choosing spots for gear and sites, and more
You can play Expeditions by yourself, or in co-op with friends, and all progress is retained no matter what

Horizon Stories. Forza Horizon 4 introduced a new way to experience a singleplayer campaign with Horizon Stories. With Forza Horizon 5, they're bigger than ever. Forza Horizon 5's Stories are part of a deeper and more rewarding campaign, and provide multiple avenues to explore the world. Players can meet many new characters and decide the outcome of their individual stories, and some Barn Finds are even unlocked through Horizon Stories.

Horizon Stories feature multiple chapters that can be played through, which can carry individual stories all over the world
Horizon Stories can also feature branching paths and player choices, which can be replayed at any time

Horizon Showcases. Forza Horizon's massive Showcase events have always been a way to show off how far the game can go, and allow players to display their skills and feel like a true racing master. In Forza Horizon 5, players are able to participate in four Horizon Showcases, which promise to be bigger and grander than ever before. The first Showcase pits players against a cargo plane, and another Showcase will have players race a train once again.
What are the features & gameplay in Forza Horizon 5?
A new Forza Horizon game always comes with at least a handful of new features and improvements over its predecessor, but Forza Horizon 5 delivers even greater amounts of content to players. The extra year of development Forza Horizon 5 got over previous entries in the series clearly helped things along because there is a lot about which to talk. Not only has Playground Games baked in significantly more content into Forza Horizon 5's base game, but it's also given the community a way to add essentially infinite new events and races to Forza Horizon 5 over time. FH5's online features have seen significant improvements to more completely connect players all around the world.
Here's everything we know about the features and gameplay in Forza Horizon 5:
Game features and visuals
This is the biggest Forza Horizon in more ways than one, which means players have more ways to play and more reasons to keep returning. This is also by far one of the most gorgeous games we've ever seen, and Playground Games has achieved this feat with several methods.
Here are some of the best features about Forza Horizon 5 and its visuals:
Horizon Festival. Forza Horizon has always revolved around the "Horizon Festival," a fictional event that belongs in every car lover's dreams. Pro racers from all over the world converge in one location, for exactly one purpose: to race. The Horizon Festival returns in Forza Horizon 5, and players are once again put in charge. Like Forza Horizon 4, multiple Festival sites can be opened, which unlocks new races and event types. Six Horizon Festivals in total are available in Forza Horizon 5.

Horizon Mexico is the main Horizon Festival site in Forza Horizon 5, where players begin their journey. This site is situated on an abandoned airstrip (great for drag races) and right next to a fantastic racing circuit
Horizon Apex features a number of asphalt road races, and focuses on high-performance vehicles
Horizon Wilds is Apex, as it revolves around dirt roads and offroad racing
Horizon Rush is set back in the wild canyons of Mexico, and revolves around dangerous and ridiculous PR stunts like jumps, speed traps, and more
For the very first time, Forza Horizon's semi-legal Street Scene racing series gets its own tournament, with the aptly named Horizon Street Scene Festival
Finally, Horizon Baja is all about cross-country racing through a variety of environments, and can be found in FH5's Living Desert biome

Barn Finds. Barn Finds have been a mainstay feature in the Forza Horizon franchise, where players can look for long-lost cars buried throughout the world. Barn Finds return in Forza Horizon 5, and are the most detailed and location-specific Barn Finds ever. Barn Finds are also discovered in different ways, such as through Horizon Stories, during Expeditions, and more.
Visuals and graphics. One of the most impressive parts about Forza Horizon 5 is indubitably its eye-catching and mind-boggling visuals, which rank among some of the most impressive graphics we've ever seen in a video game. Several things factor into this achievement, including:

The use of photogrammetry, which saw Playground Games send dedicated teams of photographers all over Mexico to take thousands of pictures of locations and objects, to accurately capture everything from the individual needles on a cactus to the unique texture of volcanic boulders. Almost everything in Forza Horizon 5 is based on photogrammetry
A 12K resolution recording of the real Mexican sky, meaning the sky you see in Forza Horizon 5 literally couldn't look more authentic if it tried. This also makes the sky feel more dynamic as time passes and the weather changes
The addition of more 3D effects, like new dynamic weather events, which evolve from pure textures to actual 3D occurrences that can affect the world and player perspective
The addition of ray tracing when in Forzavista, showcasing Forza Horizon 5's cars in the most realistic light possible
The highest amount of detail on roads for a Forza Horizon game, including location-specific textures (like deteriorating quality as players approach the volcano)
Hundreds of cinematics and cutscenes, which tie in with FH5's newly revitalized story and campaign elements

Photo and Drone Modes. Forza Horizon games have always been visual showcases, and it stands to reason that players would want to show off their custom cars when playing. Photo Mode returns in Forza Horizon 5, and takes advantage of FH5's numerous visual and graphical upgrades. On top of this, Drone Mode is also here, letting players fly around Mexico by leaving their cars behind.
Updated user interface (UI). The UI in Forza Horizon 5 finally gets a long-overdue redesign, which makes activities like car customization and more in Forza Horizon 5 more accessible and efficient. Menus are simplified and are easier to scan, while various menus are completely redesigned, such as car upgrades and customization.
Drivatars and traffic. Drivatars return in Forza Horizon 5, as expected, giving players realistic and challenging opponents to go up against when not racing online. AI Drivatars have been overhauled in Forza Horizon 5 to be more receptive to individual players' abilities and offer a more realistic and dynamic experience.
Improvements to the wheel experience. Many racing game fans love to play with a dedicated driving wheel or even more elaborate setups for a more immersive feel. Forza Horizon has never been considered to be one of the best games for lovers of wheels over controllers or mouse and keyboard, but Playground Games vastly improved the wheel experience in Forza Horizon 5.

Force feedback has been greatly improved, partially thanks to improved physics systems like suspensions and braking
Far more settings and options for players who use a wheel, which are also contextual
The best Forza Horizon 5 steering wheels all take advantage of these improvements across a variety of price points and needs

Achievements support. Forza Horizon 5 of course features Achievements for players to unlock and complete, and the full Forza Horizon 5 Achievements list breaks down how to finish them all.
Different currencies. Forza Horizon 5 features a lot of currencies, with each having a different purpose, including XP, Credits, Kudos, Forzathon Points, Skill Points, and Accolade Points. FH5 introduces these currencies and their uses gradually to players, so that they never become overwhelming.
Open world, biomes, and seasons
Forza Horizon 5 has a broad open world to explore, and marks the return of seasons that were introduced in Forza Horizon 4. Forza Horizon 5's map is also the largest and most diverse world we've ever seen in a Forza Horizon game, with major changes even for existing features like seasons and weather.
Here are some of the best features about Forza Horizon 5's world:
1.5 times larger than Forza Horizon 4. True to their word, Playground Games has made Forza Horizon 5 the biggest Forza Horizon game yet, with a map approximately 1.5 times the size of Forza Horizon 4's Britain. That's a lot of ground to cover, and it features a huge variety of different locations, including:

The largest highway in a Forza Horizon game yet, which stretches nearly corner to corner in Forza Horizon 5
Several towns and cities, all of which capture Mexican culture in beautiful and colorful ways
The return of multiple Horizon Festival sites, with the first Festival site being located on top of an old racetrack and airstrip (that's right, drag racing!)

Eleven different biomes. To diversify the largest map in a Forza Horizon game to date, Playground included 11 different biomes for players to explore. Every biome has unique attributes, and interacts with weather and seasons in different ways. Biomes also blend together seamlessly, instead of abruptly cutting off at points. The 11 biomes include:

Arid Hills — An excellent choice for offroading fans, the Arid Hills biome feature dry and grassy plains and hills, and even feature a lake that dries up in the winter and opens up new secrets and routes
Canyon — One of the more striking FH5 areas, the Canyon biome is filled with unique rock formations and striations, including the existence of hoodoos (rock pillars and columns) and tons of reverb and echoes for audio
Farmland — Farmlands in FH5 aren't like the farms in previous games, and feature lots of hilly and varied terrain filled with diverse foliage and vegetation, fruit-bearing trees, and much more for players to explore
Jungle — As in the real world, the Jungle biome in FH5 is the most foliage dense and claustrophobic of all the biomes, with a ton of trees and other vegetation, heavy fog from heat and humidity, and a ton of secrets for players to discover
Living Desert — Not every desert is dry and full of nothing but sand, as is proven by the Living Desert biome in FH5, which features a ton of vegetation like cactuses and flowers, and even boasts of unique rock formations
Urban City — Headlined by Guanajuato, the Urban City biome is exactly as the name implies: an urban area densely packed with beautiful buildings showcasing Mexican architecture and culture, and lots of tight roads to drive down
Sand Desert — The Sand Desert biome is closer to your typical desert, and is perfect for speed demons and offroading fanatics, as it features tons of towering sand dunes and long, straight roads
Swamp — One of the most interesting biomes in FH5 is the Swamp, an absolutely gorgeous area that connects jungles to oceans and is filled with beautiful blue-green shallow water, rooted mangrove trees that can be crashed through, and more
Tropical Coast — Most of the time, the Tropical Coast biome in FH5 is the definition of a picturesque Mexican vacation, with resorts, long white-sanded beaches, palm trees, and more, but that all changes with tropical storms in the wet season
Rocky Coast — While it's still bordering the ocean, the Rocky Coast biome is the polar opposite of the Tropical Coast (they appear on opposite ends, in fact), and is characterized by unique rock formations, long uninterrupted beaches, and a golf course
Volcano — The Volcano is not only the largest geographical location ever in a Forza Horizon game, but it's also the highest and features blistering blizzards, long winding roads, and even a volcanic research center and satellite dish

The return of seasons. Forza Horizon 4's innovative seasons system returns, but is a little different. While seasons in Britain have very clear dividers between them, making for immediately obvious differences, Mexico's wide variety of ecosystems and environments means all four seasons affect all 11 biomes in different ways. This means:

Every season behaves and looks different depending on where you are on the map (you can be in a blizzard on the mountain top and then drive down to the sweltering coast, for example)
Biomes completely change for different seasons, including some areas only being accessible during a specific season
Seasons affect gameplay in new and exciting ways and are even more deeply integrated. There are new events, challenges, and rewards for every season
The season will still change once every week
Seasons are localized for how they appear in Mexico, meaning Spring is the Hot Season, Summer is the Wet Season, Autumn is the Storm Season, and Winter is the Dry Season

Dynamic and localized weather. One of the most exciting additions to Forza Horizon 5 is dynamic and localized weather. Yes, the weather in Forza Horizon 4 looked amazing, but when it was raining in one area, it was raining everywhere. In Forza Horizon 5, weather exists in specific areas, can be seen in the distance, and can be tracked down by players. Forza Horizon 5's weather system includes:

Storm chasing, which means players can keep an eye out for major storms and literally track them across Forza Horizon 5's world
Tropical and dust storms, which have huge and dramatic effects on the world. Dust storms are 3D, encapsulating everything and obstructing your view. Tropical storms shred trees and everything else in the area with high levels of wind, causing a buildup of debris
These storms can grow and swell as they occur, but tend to stick in the location they started in. Storms can appear in multiple locations around the map

The best Forza Horizon sky yet. Related to the new seasons and dynamic weather effects, Playground also put in the effort to ensure the sky in Forza Horizon 5 is the most impressive ever put in a game.

Playground Games used an updated version of their sky capture rig, which uses three 8K cameras to stitch together a 12K picture of the sky
Over 400 hours and 75TB of the Mexican sky was recorded, with the best parts picked out to be used in FH5
Forza Horizon 5 uses advanced interpolation and algorithms to seamlessly stitch these recordings together, creating a nonstop and authentic Mexican sky
All this work means there are significantly more weather presets for races and events, up to 2,000 (versus just over 300 in Forza Horizon 4)

Authentic Mexican representation. Playground Games is obviously proud of the world it built for Forza Horizon 5, and its developers have mentioned that Mexico features a wonderful and deep culture in its people, locations, and cars. Playground has always strived to represent the cultures in the locations of its games accurately, and FH5, like in many other ways, aims to turn this up to 11, including:

Original compositions from Mexican musicians for FH5's soundtrack
Original artwork and murals from seven Mexican artists, including the one in the FH5 debut gameplay trailer by Farid Rueda
Mexican writers and voice actors, which portray many of the characters in FH5

New and updated world features. There's obviously more to Forza Horizon 5's improvements on top of these major changes as well, including (but not limited to):

A ton of foliage, including cactus, is smashable in Forza Horizon 5, so you don't have to worry about them getting in your way
Animals make a return, including flamingos, wild dogs, donkeys, goats, horned sheep, parrots and other birds, and more. Animals are more intelligent than in Forza Horizon 4, and can even have unique behaviors
A ridiculous attention to detail, including how flocks of monarch butterflies can appear in certain locations and certain times of the year, coinciding with the annual monarch butterfly migration that moves through Mexico

Plenty of pop culture references and easter eggs. Forza Horizon 5 features a ton of references to popular forms of media and secret easter eggs, both in its Achievements list and its world. If you pay close attention, who knows how many you'll be able to discover.
You can see more screenshots of Forza Horizon 5's gorgeous world below.
Image 1 of 18
Cars, character, and event customization
If there's one thing that brings Forza Horizon players together like nothing else, it's the sheer level of creative freedom afforded by the games. Forza Horizon 5 is the most customizable and inclusive Forza Horizon yet, with nearly infinite replayability thanks to new player tools and features. Players have control over their cars, in-game characters, races, and even full-blown unique events you can't find anywhere else.
For even more in-depth information, we've compiled complete guides on upgrading cars in Forza Horizon 5, which details everything you need to know about customizing your car and improving upon it. For those that wish to go even deeper, we also have a comprehensive guide on tuning cars in Forza Horizon 5 after you finish upgrading them.
Here are the best features about Forza Horizon 5's car, character, and event customization:
New car customizations. Cars are in everything you do in Forza Horizon 5, so it makes sense that you'd have a lot of control over your vehicles. Forza Horizon has always given players a lot of freedom to make their cars look and drive the way they want, but new additions have been lacking lately. Forza Horizon 5 adds a ton of new options, including:

Major improvements to the interface for designing and painting cars, to make it closer to modern image editing software
You can port liveries and car designs from Forza Horizon 4
Hundreds of new visual upgrade parts for cars
Over 100 new rim options
Thousands of new performance upgrades for cars, including over 500 new engine swaps
The ability to paint brake calipers, which has been a requested feature for years now
Full body kits and new aero options, which significantly alter the look of supported cars

Improved car physics. One of the smaller, but still welcomed, improvements in Forza Horizon 5 is the return of "drivetrain flex," which essentially refers to how cars wobble when revving their engines or accelerating. This ties into massively improved (and rebuilt) suspension and braking systems, which contribute to more realistic offroading in FH5 (and a brand-new "Offroad" performance stat for all cars). Finally, tire physics has also been massively improved, with all-new tire compounds available to upgrade your cars. These updates actually make driving easier in FH5, since cars behave closer to how you'd expect, and can be upgraded in more nuanced ways.
Improved tire smoke and effects. The Forza Horizon community has also critiqued the tire smoke in Forza Horizon games in the past, and Playground listened here,