Razer's Back To School sale: Up to 40% off laptops for students, parents and teachers
The Education Purchase Program is your ticket to Razer's best deals.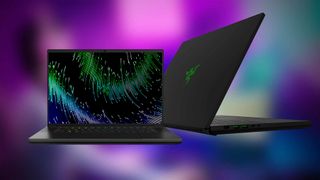 (Image credit: Windows Central)
As we near the end of July, many sites are already boasting Back to School deals to help prepare us for September's onslaught of life admin. Amongst the drudgery of school uniform and stationary deals are some genuinely exciting discounts to be had, none more inviting than the 40% discount being offered via the Razer Education Purchase Program.

This amazing discount of some of Razer's best gaming laptops is not just for students, but parents of students, and educational staff. If you have access to a valid edu email address you can take advantage of these discounts off laptops such as the Razer Blade range. Read on for our best picks and how to access these incredible deals from July 19 to September 9 only.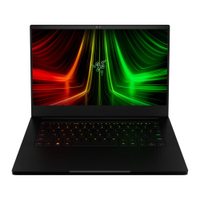 Razer Blade 14 | was $1999 now $1,799 at Razer (-23%)
AMD Ryzen™ 9 6900HX, 144Hz Full HD, GeForce RTX 3060, 16 GB 4800 MHz RAM, 1 TB SSD

This powerful laptop is ideal for both gaming and creative work. You can store all your games, apps, media and files on the spacious 1TB SSD. Plus, you can enjoy immersive lighting effects on the Razer Chroma per key RGB keyboard, which syncs with over 150 Chroma-integrated PC games like Fortnite and Overwatch 2.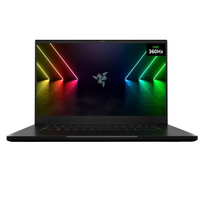 Razer Blade 15 | was $2999 now $1,799 at Razer (-40%)
Intel Core i7-12800H, 360 Hz Full HD, GeForce RTX 3070 Ti, 16 GB 4800 MHz RAM, 1 TB SSD

With a fast and efficient 12th gen Intel processor you can run a bunch of applications smoothly without a stutter, and when it's time to switch off from work the RTX 3070 graphics card will deliver your favorite games at high settings. Also supports Nvidia DLSS.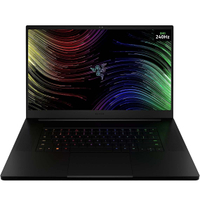 Razer Blade 17 | was $2999 now $1,899 at Razer (-38%)
Intel Core i7-12800H, 240 Hz QHD, GeForce RTX 3070 Ti, 16 GB 4800 MHz RAM, 1 TB SSD

Portable and powerful, one of the best gaming laptops on the market, with a beast of a graphics card and ray tracing and DLSS enabled you can enjoy smooth and immersive gaming. Oh and work on it too sometimes.
In addition to the above laptops, there is 15% off periphials and accessories, and 50% off RazerCare with any purchase of a RazerBlade laptop.
What is RazerCare?
RazerCare is a plan that extends the protection of your Razer products past the standard limited warranty. You benefit from 24-hour claim support, free shipping for repairs, unit replacements and free transfer of the plan to a new owner. Some products also include surge protection and accidental damage cover. The price of RazerCare varies depending on your chosen item, but with the Razer Education Purchase Program you'll get 50% off.
How can I join the Razer Education Purchase Program?
Step 1 - Register - Check your place of education is a Razer Education Partner, if not you can express your interest. Alternatively, log in with UNiDAYS.
Step 2 - Login to your account with your edu email address.
Step 3 - Shop at Razer.com and add products to your cart, the Education Purchase Program pricing will already be applied to eligible products.
Are you ready?
If you're not looking to go all out on a Razer laptop, we've got other options in our Back to School section such as the Best Budget laptops for under $500 and for even more portable solutions check out the Best Tablets for engineering students.
Get the Windows Central Newsletter
All the latest news, reviews, and guides for Windows and Xbox diehards.
Jen is a News Writer for Windows Central, focused on all things gaming and Microsoft. Anything slaying monsters with magical weapons will get a thumbs up such as Dark Souls, Dragon Age, Diablo, and Monster Hunter. When not playing games, she'll be watching a horror or trash reality TV show, she hasn't decided which of those categories the Kardashians fit into. You can follow Jen on Twitter @Jenbox360 for more Diablo fangirling and general moaning about British weather.