With Windows 10 and Surface, Microsoft is (finally) making real consumer gains
By Daniel Rubino published
Between the Microsoft Store, new Surfaces, and Xbox, Microsoft's latest trend toward genuine consumer success is a welcome change.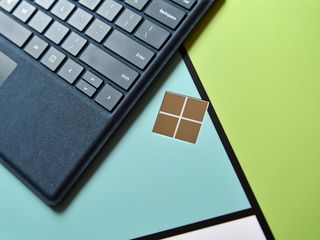 (Image credit: Daniel Rubino / Windows Central)
In the Windows and Microsoft enthusiast community, there is constant tension. Some believe Surface, Xbox, and Windows 10 reveal the best of what the company has for consumers, while the fates of Windows Phone, Band, and Groove portray a failing company that has its head stuck in the (intelligent) clouds.
The truth lays somewhere in between.
There is no hiding the fact that Microsoft has had some massive failures over the last few years, with mobile being the most damaging. But when you ask non-Microsoft fans about what they see, they tend to be impressed. (See tech journalist Owen Williams's excellent article "The Surface Book 2 is everything the MacBook Pro should be", for example.)
Over the last few months, though, the company appears to have shifted again, and it seems to be moving towards the consumer space. Again. Of course, many at Microsoft would say that they never were pulling away from consumers. But recent shifts and updates make clear it that non-business personal computing is still a focus.
Surface, Surface, Surface
Ever since the Surface Pro premiered six years ago, many have been calling for or predicting that Microsoft would not continue to make PC hardware.
As recently as October of 2017, The Register ran an article citing industry insiders and executives with the headline "2019: The year that Microsoft quits Surface hardware". Since then, the Surface Book 2 came to market and Surface Hub 2 was announced.
There is also speculation that a smaller, 10-inch Surface is returning to the lineup along with Surface Studio 2, a new Surface Pro in 2019, and, of course, Project Andromeda, which we still hear will arrive in 2018.
Everything we know about upcoming Microsoft Surface and Xbox hardware
If all those pan out, Microsoft would have Surface, Surface Pro, Surface Laptop, Surface Book, Surface Studio, Surface Hub and whatever Andromeda is called for seven lines of PCs running Windows 10. That doesn't even include all the different configuration SKUs and technically two Surface Book 2 models. (We could put Surface Hub to the side as that is a purse business play at this point, but the concept for consumers endures).
Toss in Xbox One X – designed along with the Surface team – and it is hard to even entertain that Microsoft is pulling out of making its own PC and gaming hardware.
Microsoft Store is getting better
Microsoft finally seems to be taking its Store seriously, too. The Microsoft Store has gone from a stagnant app and game repository to something much more. For example:
New My Library sub-categories for installed, all owned, ready to install, and installed titles.
Edge extensions dedicated section.
Books.
PC and gaming devices area matching online store.
Coming soon: wish list, remote installs, and cart.
Real PC games, like Frost Punk.
However, there is still too much "U.S.-only" going on with the Store, and many users don't have access to these features. But at the very least, it is hard to believe that Microsoft is not putting more effort toward making the Microsoft Store a more exciting place.
The Microsoft Store is finally becoming what it should have been five years ago. Microsoft should be criticized for taking so long, but that misses the point: Microsoft could just as quickly let the Store die, give up, and move on if it was not serious about the consumer market.
The exact opposite is happening. At a fast pace. Finally.
App development is improving
Another interesting change is with app development. Things like Microsoft To-Do, which has languished in development hell, is now getting frequent updates with new features like a dark theme, tags, list sharing, and Fluent design.
Even Skype, everyone's favorite app to hate, is getting a redesign for Windows 10 built on React Native and the Universal Windows Platform (UWP) – and so far, it's excellent. There's that Twitter PWA, which is so good I use it as my only Twitter app across all my devices. And the app-formerly-known-as MSN News is being refreshed with Fluent Design and a new name despite earlier reports that inbox apps were "winding down".
Gaming on PC is still a huge focus, with Xbox head Phil Spencer recently noting that the Xbox app for Windows is being reworked to focus more on PC gamers.
Next to Skype, Microsoft's Cortana is the next favorite app that people are expecting Microsoft to kill. In 2018, we have seen it go to Microsoft's Launcher for Android, Edge for Android, Outlook on iOS, and in Redstone 4 and Redstone 5 the features spread through the OS. These are the beginnings of weaving Cortana throughout apps and Windows 10, plus there is the future Cortana-Amazon Alexa partnership.
And Microsoft is doing a ton of work on consumer services and apps on Android and iOS.
But is it all good enough?
Whether you think Microsoft is doing enough in the consumer space with hardware, or even Windows 10, is up to you. All companies can always do more. But something has changed, and it's for the better.
Much of this is driven by behind-the-scenes changes coming to Windows 10, like more of a push for Windows in S-mode and later Windows Core OS. There's also Windows 10 on ARM, like Snapdragon 850 and now Snapdragon 1000, which has seen a lot of momentum in recent months (despite barely few devices on the market). Likewise, maybe some of this is because Microsoft's Joe Belfiore, who always seemed to get Microsoft enthusiasts, is now heading up a lot of Windows 10 consumer initiatives. Combined all that with new Surface hardware, which will be very consumer-focused, and Microsoft's whole "retrenched" thing seems to have been accurate.
Microsoft finally appears to be emerging from its consumer cocoon.
Daniel Rubino is the Executive Editor of Windows Central, head reviewer, podcast co-host, and analyst. He has been covering Microsoft here since 2007, back when this site was called WMExperts (and later Windows Phone Central). His interests include Windows, Microsoft Surface, laptops, next-gen computing, and arguing with people on the internet.
To add some perspective here, what I am not saying is everything that Microsoft doing in this space is perfect, or a paved road to success. However, with all the negative feelings from ex-Windows Phone users, I think it's important to also notice where Windows and its ecosystem is still growing. Progress is progress - that's where I ask myself Are things better with Windows 10 on PC than last year? For me, it's yes. The Store has always been, let's just say, less than adequate. However, now, it's starting to feel full-fledged (at least in the U.S.). I think the push here to expand it with all of these different features and categories is deliberate - Spencer even said as much last summer on PC gaming in the Store. I think by the fall (and even in the coming weeks) we'll see some movement in the consumer space. Sure, there's miles and miles to go for Microsoft, but I'd rather report on new Store features and new rumored Surfaces, then not. Do you think Belfiore and co. are turning things around?

I'd say I'm cautiously optimistic. There have been setbacks (mobile, wearables, music streaming, etc.). While there have certainly been steps forward (improvements to the Store), alluded to steps forward (a yet to be seen update to the Xbox app), and rumored steps forward (Andromeda), they don't fully make up the ground. However, these steps do tell a different story than what I think many were seeing in 2016-2017 when we saw products and services going away. That's encouraging.

Yeah, definitely agree there about these don't make up ground for those, at least not yet. In fact, we won't have a better idea until probably Spring 2019 - many months after some of these devices and RS5 has hit the market. Even then, there's still Polaris (late 2019?), new HoloLens, build up towards new Xbox (2020), and beyond. The roadmap is ambitious. I guess I just find it funny that by this time next year we may have at least seven separate lines of Surface devices. That's kinda crazy.

1. Surface (mini or whatever)
2. Surface Pro
3. Surface Book
4. Surface Laptop
5. Surface Studio
6. Surface Hub
7. Surface courier?

A much less america first, rest of the world (maybe, eventually, you never know) later attitude would not hurt Microsoft either. It's undeniable that Microsoft seems to be targeting the us primarily and the rest of the world, well... not. Cortana is the most prominent example of this, where something introduced with much fanfare utterly failed everywhere on the world except the us. Now you point to the Store and also point out "at least in the us". That attitude to get it all spick and span for only america is a huge big finger to the rest of the world

If they can't convince America, what is the chance anyone else will listen? Until they have a great product with more than just potential, expanding doesn't make much sense.

What's ironic, it was the rest of the world that garnered the most Windows Phone/Mobile support. I can understand why people in other countries have been so frustrated with MS. They have been the lead supporters, but got kicked off the edge Leonidas style.

Windows Phone had some kind of successful markets with around 15% in Italy, for example. Your argument is kind of wrong...

Hi! Do you think there is some chances to see the full 64bit Office 2019 suite (365 ) to hit the store?
Thanks :)

Here in Brazil, the Microsoft Store is showing signs of progress too. Not long ago was a barren wasteland.

Yep. All in good time for Andromeda, and that's going to bolster Windows 10 development as a whole considering CoreOS is taking part in it.

This is all nice flowery language. However, I am VERY skeptical. I bought a Mixed Reality headset as it was coming to Xbox; dead. I bought an Xbox One X because it was the ultimate; sure it has more improved graphics but what else did I get for $500? And of course now it's just sitting there cause the new Xbox is coming out in a year or two.. but this was supposed to be the ultimate? And its hardware is still severely underutilized. I built a new Ryzen 2600 based PC. GTX 1060 6GB, 16GB RAM, 500GB m.2 storage. Windows 10 runs excellent on it, no doubt. Plug in the Mixed Reality headset and go on SteamVR? Mixed Reality games have a 50% chance of being totally broken, and the ones that work are really simple. Anything having to do with standing, shooting or moving a lot results in your "hands" flying off into the middle of nowhere. It's maybe the developers, however I think it's more Microsoft. The actual Windows Store mixed reality selection is laughable. I appreciate a positive spin on everything wrong. However you are missing the forest for the trees. You have on rose tinted glasses. Microsoft has not completed a single damn project in *YEARS* that they have promised. Dumping Mobile was silly no matter if they had an install base of 10 or 10's of millions. They are a monstorous company... they couldn't port apps *themselves* with PWA or something like that? No of course not. They let developers who hate Microsoft on principle decide … Microsoft's management may be financially successful but make no mistake; the FANS, and the consumer are getting Apple Taxed for decent stuff like Surface and ignored for everything else.

"This is all nice flowery language. "

What flowery language? I cited real examples. Meanwhile, your comment is littered with idioms "you are missing the forest for the trees. You have on rose tinted glasses", which is definitely, ahem, flowery. Your comment is more a grudge/personal experience. That's fine, I'm not even dismissing your concerns as nowhere do I say or imply everything is great, or there's no need for improvement. I guess I just don't see what's wrong of going "hey, these things are finally getting some attention they deserve, it's long overdue". I get comments are supposed to be littered with one long personal complaint as yours proves, but that's not what I'm interested in right now. Looking at this from another perspective: I see the most positive things about Microsoft coming from Apple and even Android users. The people who think that Microsoft is the worse are just ex-Windows Phone fans aka the tiny, but loud, minority. There's already plenty of constant negativity in this world. I don't want to be a part of it. Not sorry.

Right On Daniel! In fact just last Friday, I died and my cold dead hands were pried open and the devil took my HP X3 Elite... in fact I wrote about (I kid thee not...) my wonderful experience going over to Android and the GREAT experience Microsoft has brought to the Android table. https://msftman.wordpress.com/2018/06/25/reluctance-revelations-realizat...

Wait, you died? So you're speaking - really, typing - from the afterlife? 🤨😂

Just as in the expression I've used many times in regard to my devotion and love of Windows Phones, "You'd have to pry it from my cold dead hands!"

You must have really lowered your standards if you're contending the experience Microsoft brings to Android is remotely "great". I have a device that I've tried everything people like Paul Thurrott and others have suggested to MAKE it an experience that's a great as on Windows. It's impossible.

Just dump the Microsoft services. There are much better options for most everything.

I have yet to find anything redeeming about Android, and even less so with Apple.

Haven't lowered my standards at all, here's the facts; Windows Phone is at EoL, there are ONLY two other players iOS and Android, The way the Microsoft Apps (Word, Excel, PowerPoint, OneNote, Office Lens) work by themselves on my Android device and integrate with my Windows 10 PC and OneDrive is pretty damn impressive. Is it the same as a WP experience... hell no! But since we don't have WP, this is GREAT! Microsoft has done a good job (imo) at making the Office 365 experience available on the only TWO mobile phone OS's left, I can't speak for the iOS, but the Android experience is good.

Great comment! I'd prefer to still be using my 950XL, but alas I can't do that. (It still works, but my employer won't let me access work stuff on it.) So, I've happily Microsofted my Nokia 6.1. Launcher is a great app and the integration between the MS apps on my phone and my work and personal PC devices is first rate. Those who complain about this approach are in denial and those who knock the MS apps on Android just flat out don't know what they're talking about.

My lineage is the same as yours, 950XL (vibrate went out on it) warrantied up to HP X3 Elite. Bought the Nokia 6.1 a week ago because HP started acting weird an well the time for it is near anyway. Like you, all Microsoftified! The Nokia 6.1 at that price with the build quality and Android One is hard to beat.

Lol my work is iPhone... Can't wait for Andromeda so i won't need to carry the iPhone for mobile apps anymore, just use it like my work laptop, everything available on laptop

That's exactly how I feel about my (android) work phone!

Hahahahaha, you bought a computer thingy and thought it was the ultimate and last, be all to end all thingy, hahahahaahaha

Wait so you're complaining that the Xbox One-X does exactly what they said it would do and doesn't work with hardware they never said it would? Nice.

Better advertising in the UK, and more 4k content for UK users would be a great start. The xbox advertising team need kicked in the nuts, really make good adverts featuring games are best on the x and then show of the multimedia side of it. Make things exciting not so Microsoft boring. Their current adverts in the uk are pathetic and will not tempt younger users in anyway.

You have Microsoft adverts in the UK? The only time I see Microsoft adverts are when the Xbox logo shows up on game commercials or inside PC stores (you know, brick and mortar ones) Outside of that, nothing here in the Netherlands

I mean, I'm not sure what you think it's like here in the US. Sure, we have Game Stop and Best Buy who sell the Xbox, but it's not like wall-to-wall TV ads, billboards, etc. I haven't seen an Xbox-only TV ad in sometime. You see them during the holidays or when a new console launches e.g. One X, but that's it. They rely on game ads for most of the lifting. Sometimes I think non-US people believe in the US we're just showered in MS ads all day, lol, it's not.

When I was on vacation in the States last September, there was a Surface Laptop commercial in every second commercial break.
So yeah, that's what I would call "being showered in MS ads".

Thanks for the article, Dan. It does seem there is a glimmer of hope for MS in the consumer space. You had mentioned the abysmal state of Microsoft services outside the US. I wonder if you or your staff could analyze this oversight further. What has MS or even other competing organizations done in the past when globalizing their products and services, and is this really different from what they have done before?

"What has MS or even other competing organizations done in the past when globalizing their products and services, and is this really different from what they have done before?"

Thanks, and yeah, it's a great question. Hard to crack on, but will try to dig deeper on the sort of issues that come up to prevent these things from going wider faster.

To be fair, Nokia was the best at globalizing their software services, heck! even Here was better than Google maps at a point in India, but now I believe Google is doing an amazing job with the Indian market, and other markets too! But Microsoft does have an ambitious vision that I am crooning over! They are the company that makes me drool over products that are priced 2x over their competitors (Surface Pro with a similar config is 2x more than a MacBook Air with the same config). Obviously Surface is better, but not at 2x the price.

Unfortunately named "Here WeGo" (nee "Here Maps") is still head and shoulders above Google Maps outside of North America and (to some degree) Western Europe.

As a fellow Indian brother you've spoke my mind. I don't like Google but I hate to admit that they are doing a great job here in India.

For perspective, let me say that I've been burnt by several of Microsoft's dropped balls (looks over at HDDVD drive and broken MS Band). I've learned not to trust new projects from MS with them potentially going away. Still, I find they are doing remarkable things. Even with those soul crushing defeats, they keep swinging. I do admire that. The Xbox is one segment of the company that I think all divisions should be using as a standard. They stuck with it through thick and thin (think RROD as I sent back 3 boxes). My family and I have gotten significant entertainment value out of our Xbox spending. I love my Xbox One X. Sure, they'll come out with a new model at some point, but I will have gotten my moneys worth by then. Already have actually. Phil Spencer never seems to get too rattled. They guy is amazing and he genuinely seems to love the consumers. I think the company is trending in the right direction and I'm hopefully they are promoting people like Phil.

Major success despite what immature haters report...
......
I'm telling you that I see TONS of Surface devices everyday at the airport. I'm talking real business people getting stuff done... That goes for Surface Pros, and Surface Books. It's quite amazing, and if it weren't for marketing this would not be happening.

That's an enterprise gain. Not a consumer gain.

Oh, I forgot those people using all those Surfaces were robots with only company issued devices.
.....
Enterprise consumers, are consumers, nonetheless.

By that very definition, all iOS and Android users are enterprise users, therefore, Apple and Google are the ones dominating the enterprise world instead of Microsoft.

Nice try, but your comment doesn't correlate with itself. Even if it did how is there being more iDroid users in enterprise even relevant to the discussion? Stay on topic, and stop fishing for points.

You should stay on topic and stop smoking whatever fanboy crap you are on. His point was valid, but desperate delusional fanbabies like you will always argue.

Surface doesn't sell that well. You do see them around airports and coffee shops, but that hasn't really driven impressive sales numbers. It certainly isn't enough to get developers attention, likely not even breaking a million units per quarter. What Android sells in hours.

"That's an enterprise gain. Not a consumer gain."

Surfaces are far from a pure enterprise play. If you want enterprise and business you get an Dell Latitude 7490, or an HP ProBook, or Lenovo ThinkPad 480.

Those

are what are deployed in business because they're cheap, configurable, upgradable, and rugged as hell. Those companies also have global presence with on-site, next-day support. Microsoft cannot match that because it's what HP/Dell/Lenovo do. Surfaces are reserved for executives and hit EliteBook 1000, or ThinkPad X1 lines. But those are much smaller deployments. No IT department is like "50 Surface Book 2's for the staff!" This is just economics and knowledge of IT and anyone in that business will tell you that. IT and enterprise is a numbers game, not a halo-device that costs $2K one. No, the people who buy Surfaces

tend

to be professionals: artists, engineers, scientists, creators, photographers, bloggers, media, students, the exact opposite of the suit-types in enterprise. Surface is a device for professionals, not enterprise. If you used an HP EliteBook and saw the security and BIOS protection software that came with it you'd see that.

I think the exact list of people you say are buying Surfaces (I'm assuming you're chiefly referring to the Pro, possibly also the Book) ARE the "suit-types in the enterprise". I say this because those are the people who becoming the movers and shakers IN successful enterprises...yes, even in government. As a long-time Surface Pro owner, I can confidently say IF I see someone carrying a device other than their smartphone--counting myself as the outlier--they will either be carrying an iPad (consumers) or a Surface/Surface-like device (for work). That's what I see where I work and in my community. In my workplace and in other work places I deal with you can't distinguish the "professionals, artists, engineers, scientists, etc." from they place they work. But even THAT is changing. iPhones are handed out to our division chiefs and iPads are being used for managing tech manuals for aircraft or handling customer traffic or developing marketing products. I think we are watching the erosion of their hold on the enterprise with their de-emphasizing of Windows and focus more on Azure and Office. I think we're seeing them "trying things out" in a number of arenas to see if they can get traction in any of them.

Well, I can tell you that at the location I work I'm one of two people who use a Surface Pro (non-issued) during the day. I know of about 14 people who are using their own iPads in the same fashion. Overwhelmingly, though, they're using either an Android phone (majority) or iPhone.

I work in an organisation of 6000+ employees and as of the last year or so they've switched to surface pros over laptops and iPads for staff that require mobility between offices. Surprised the hell out of me as we're traditionally a slow cautious adopter of technology, but something happened as they're everywhere now. It's to the point where a lot of our 'hot desk' areas have surface docs installed. Interested to see where this goes but we generally enter into multi year procurement arrangements.

They are not turning it around and I don't think they want to, they have settled with what they know best the enterprise market... They have a consumer presence in the gaming world both on PC and Xbox... Windows as a consumer platform is finished... We've all jumped ship and they encouraged us to go...

Could you at least then address why all the consumer-y stuff they have done to the Store in the last 6 months that I cite in the article? Why do that at all? Why release even more Surface devices and PCs? What else would the rumored 10-inch Surface be for if not consumers?

Small business and FLW are always a part of the conversation when it comes to light computing. Same with education and elementary schools. But the idea that the rumored return of Surface 10-inch is driven by "small business" is a bit hilarious imo.

It was also not a serious reply :)

I would argue this still shows Microsoft is grasping. It wouldn't be the first time Microsoft has done things more to hide what's really going on, only to admit, "aw, sorry, we just feel we need to go a different direction". I don't see the "consumery" stuff as anything to place any confidence in. Clearly you do, and that's fine. I'm not saying Microsoft hasn't done anything that I like--heck, I'm sticking with them even still. But for every good thing they've done, I can pick out two things I think were stupid or certainly not confidence-building. And I think there are somethings you might consider consumer-focused that I don't.

I'm disappointed in how Windows phone turned out, but in a way I don't really see how it could have gone differently. Maybe they could have squeezed a few more viable years out of the OS for the fans, but as things are, with a very saturated phone market full of some truly excellent devices (loving my Pixel 2), I don't think in the long run they could have gained much traction by putting out similar hardware but with Windows software. I'm pleased to see that they're starting to polish what they already do well, and with new hardware categories possible with evolving processors, maybe this time they'll be in a better position to capitalize on something unique. They've shown themselves very invested in the Surface line and I would certainly be willing to invest further in it myself if they expanded it to the mobile phone (ish) category with Andromeda.

> Even Skype, everyone's favorite app to hate, is getting a redesign for Windows 10 built on React Native and the Universal Windows Platform (UWP) – and so far, it's excellent. For me, in the last 4-6 months Skype (as in service, not application) was deteriorating severely: dropped voice calls, undelivered messages (with no indication to the sender), lack of synchronization between audio and video. This is across W10, macOS, iOS and Android. Most of my Skype contacts are elderly, if I have to train them to use different interface, I will use this pain to switch them to something else. > Next to Skype, Microsoft's Cortana is the next favorite app that people are expecting Microsoft to kill.
There are two of those on Android (standalone and part of Microsoft Launcher). Hopefully, Microsoft would kill one of those.

"There are two of those on Android (standalone and part of Microsoft Launcher). Hopefully, Microsoft would kill one of those."

But why? Some don't want Microsoft Launcher, so they can still have Cortana. Some want to use Launcher, but not have a separate app for Cortana. It's about choice and meeting the customer where they want to be, not forcing them to be where you want them.

> But why?
Wrong choice of words on my part: I guess, "unify" would have been better. Right now, for example, you can set default map application in one but not the other. There are other differences not (obviously) related to the packaging.

Oh, true. I spoke to MS about that and it's still and issue with teams. Launcher put in Cortana, but Launcher team is not on the Cortana team, hence different design language bits (which I wrote about) and functionality. They do need to get on the same page though.

Once again, it just shows that Microsoft can't be consistent in anything. You can't convince me having Cortana exist in two different forms on the same device makes any sense. And the experience of using Cortana in either app is inconsistent. Which is a bigger problem that they have with Cortana across the board. Microsoft is just doing everything half-way. They are directionless and they don't follow through. It's that simple.

Why would you use Cortana at all? There are at least a few superior choices available.

Beacuse its the only one who sync with Windows 10 pc and the only one who can read aloud messages in realtime.

A great joke lol Thank you for the laughs.

Bleached, you can't argue with guys that simply love to use half baked stuff...:))

The things you can do with Android and iOS in a mobile world are light years ahead. It's not even funny. I've been waiting for that Andromeda device forever, and dealing my switch to Android forever, but I simply cannot imagine myself using windows for my mobile activities in 1 year from now. The app situation is just so so bad and there is no solution unless Microsoft steps up from putting effort to putting monster effort in becoming relevant in the mobile future. And I mean monster effort. Spend at least 40 billion and you will win. Look at Netflix, they invest way above their league but they assure that they will be the number 1 media streamer. Only companies with that much effort succeed. For Google and Apple, Android and iOS are of huge importance. For Microsoft the whole consumer side is a side project. It's just tickling and never fully committing and leaving everyone in endless doubts to trust their devotion.

"The things you can do with Android and iOS in a mobile world are light years ahead. It's not even funny. "

I hate to break it to you but the world of computing is more than just smartphones, which is something I am specifically not even talking about in this article. That's the only thing you're going on about. People are not getting real work done on their phones. They're for messaging, taking photos, checking your bank account, and on occasion, making a phone call. Hospitals, schools, military, government, enterprise, small business, engineers, scientists, are not powered by iOS and Android. Nor will they. I get so many of you are 100 percent fixated on just smartphones but again, I'm not even talking about phones here, and yet, it's what you're going on about. The idea of a PC matters. Look no further than Apple desperately trying to make the iPad a PC, or Google ditching Android tablets for Chrome tablets and Chromebooks. The fact that ex-Windows Phone users never point that out as a similar problem for those companies is telling.

"For Google and Apple, Android and iOS are of huge importance. For Microsoft the whole consumer side is a side project. It's just tickling and never fully committing and leaving everyone in endless doubts to trust their devotion."

And the exact opposite is true for Android and iOS when it comes to business: Side project. All these companies have holes in their game, weaknesses.

iOS and Android are mainly consumer products which is what the article is about. Hospitals, schools etc are considered enterprise. Smartphones are considered the most personal consumer device. If this Andromeda device does not gain traction, Microsoft can say goodbye to the consumer market. My hope is that it does succeed.

I'm well aware. My point is MS is still trying in consumer - which is what I argue here - but do well in enterprise. Google/Apple struggle in enterprise, but win in consumer - but they're trying. My point is that these companies are all striving for the same thing.

You understand the subject of the article was CONSUMERS, right? Besides, Microsoft is already beginning de-emphasizing Windows. Do you actually believe the enterprise will have any issue moving to an alternate if they get more consistent--and enthusiastic--support elsewhere? In a heartbeat.

"Do you actually believe the enterprise will have any issue moving to an alternate if they get more consistent--and enthusiastic--support elsewhere? In a heartbeat."

But, they're not? And what business/school/hospital/government is going to go Android or Apple? Apple forgot how to make a laptop, evidently, and Google only makes Chromebooks.

> And what business/school/hospital/government is going to go Android or Apple? I would not speak to the rest, but iPads are pretty big in US hospitals and far from being dumb screens either -- your sister site (imore) had an interesting interview with one ADA recipient whose app/hardware bundle is tracking blood loss in the OR.

Yup I have seen many iPads in hospitals as well.

No iPads in my US hospital. We still run Windows 7 on everything, but lately I was able to run things on my SB2. As for mobile, plenty of iOS.

I can tell you that iPads are gaining traction, and have been for a few years, in business settings. I was skeptical about it at first, but I've been hearing more and more about it, and this from energy industry.

> Do you actually believe the enterprise will have any issue moving ... In a heartbeat. Enterprises (as in places that employ 100+ people) do nothing in a heartbeat. Most of hardware is leased, not purchased, lease terms are 3-5 years, employee training is an issue and so is retooling your IT support.

Consistent and enthusiastic is a tall order when you're up against some pretty entrenched and mature tools like Active Directory and Group Policy. You can add Azure AD in there now as well. Sure, there are MDM suites out there that address IOS/Android/ChromeOS, but at a cost factor that wipes out any initial cost advantage of the devices themselves and then some. Enterprise adoption will come from compelling, specific apps. Even then though, the mobile app model re-opens the door to the siloing of data and information that enterprises have worked hard to close over the last decade or so. Not to mention, in my observations, such devices also tend to be "single function"; they're used for little, if anything else other than that one app they were initially acquired for. All this tends to make them an absolutely horrible value proposition, even compared to say a Surface Pro at 2-3 times the device cost. My wife works as a hospice visit nurse, they use SP4s with a Verizon JetPack. A big reason is the software versatility along with the well known and manageable Windows platform. Until Apple and Google fully commit and open up to a deeply integrated management model, they're not likely to displace Microsoft/Windows was the primary nexus of enterprise IT.

I feel your pain Daniel. This a site about Windows , but so many think it's all about windows phones.
Yes they are gone as a discrete unit, good. I want my pc to have a built in phone and I would like it to be useable as different sized devices all synched through windows. A pocket unit, a nice big twin screen mobile pc and a big screen office unit for all to see ( all pen, touch and voice enabled).
Clearly that is windows long term strategy and they have been moving chess pieces to get there, step by step. We are currently so close to that now both in hardware and software that the end of the board is close enough to taste.
The next two years should be very exciting ( unless of course something goes horribly wrong).

I live in Panama and have not had any issues downloading apps from the Microsoft Store. My laptop IS U.S.-bought though, so I don't know if that plays a role. I am most excited about Windows 10 on Snapdragon..would like for that to gain traction.

"There is no hiding the fact that Microsoft has had some massive failures over the last few years, with mobile being the most damaging."
Unfortunately, Microsoft is slow to learn from its mistakes!

Not sure what you expect them to do instead? Phone is dead for them. I've been saying for years they are going to try to leap frog the category.

And if MSFT couldn't bring that 'Paradigm Shift' in the industry, I guess that smartphones would sit comfortably for another decade or so and we wouldn't possibly see anything new from Apple or Google.

Folding phones aren't new, are still a phone, and will have the same mobile issues for Microsoft. Tablets aren't popular for Microsoft and neither are phones. How does these turkeys turn into an eagle?

It's not a folding phone. Motorola had that decades ago.

yes they will leapfrog it by giving all pcs phones ( if they have a plan) then a pocket pc leapfrogs smartphones ipso facto ( did I really say that?).

I cannot say that I agree. I do not see much real improvements. If anything W10 on a tablet is worse than ever. Today it's pretty much unusable.

Oh, I couldn't agree more emphatically with that. Windows 8 on a tablet is MUCH better than Windows 10. There are SO many aspects of Windows 10 that are horrendous on a tablet/touch screen.

But everyone hated Windows 8 and no one bought those tablets. Windows 8 set the company back years, so why hold up a failed product line as a victory? Maybe, just maybe, the Windows 8 tablet experience was good for a small amount of users, but overall, it was still terrible.

Windows 8 was a great tablet OS, but terrible as a desktop OS. W10 is the opposite.

It was bad at both. Just look at sales.

It was brilliant as tablet. Sales is not everything bleached get over it.

"Pretty much unusable" is hyperbolic, but sure, tablets (without keyboards and trackapds) are a pretty dead end category though. See Android tablets (dead) and iPads, which are, shock, trying to become PCs now.

> Android tablets (dead) and iPads Well, as media consumption devices, Android tablets are far from dead, thanks in part to Amazon and, to lesser extent, Barnes & Noble in US. From (unscientific) observation some of the use in low-end Android segment got spurred by resurgence of Homerun-like devices and NAS -- the latter made Android based digital photo frame an interesting proposition. See my comment about iPads and hospitals above.

Hi Daniel, remember though there are many thousands of artists and designers who are using stylus and touch for everything. Personally I have and never will use trackpad (Yuck!) and I can't fathom why they still get such priority of real estate. You've seen project precog right? I don't think tablet are dead at all when the twin screens hit, they will hit big , physical keyboards will become an accessory and hopefully trackpads will finally stop being the walking dead at last.

I won't argue about industry trends or where I think MS stands in the consumer space because all that seems to do is lead to circular nerd rage logic & attacks. I'll use my own situation to illustrate where MS stands for me as a consumer.
At home I have a W10 PC, about 3-4 years old, an Android phone & a Kindle fire tablet. 99+% of my PC useage at home is opening up Firefox or Chrome. I never use the Windows Store, don't remember the last time I ran an x86 executable (aside from browser). When that PC dies, what is my incentive to buy another one as opposed to whatever Chromebook/Pixel computer Google is coming out with?
How does MS keep me as a customer? I don't game on PC & don't use legacy software. As a consumer, what can MS do for me that the competition can't? As of right now, I'm more concerned with the quality of my monitor than the OS that I'll run when it's time to buy the next computer. If I see a Windows PC I like I'm not opposed to buying it, but if I find an alternative that I like I'm not opposed jumping ship either.

"99+% of my PC useage at home is opening up Firefox or Chrome."

I mean, sometimes a product or system is just not for you? Sounds like you moved on from PC, which is fine. I have an Amazon Echo, never use it. I have a new Kindle reader, barely use it. I have an iPad and never touch it. I have a MacBook Pro 13 that I haven't turned on in six months. I have Fire TV, which I don't use. I have a Samsung Chromebook I never use either and didn't impress me. What can Amazon, Google, or Apple do to win

me

over? Probably nothing. That's OK. I found what works for me. You found what works for you. Not sure there is much to say beyond that. Just because Amazon or Apple make products I don't use or enjoy doesn't, however, mean they are failed consumer technologies, does it? I think you would agree that

some

people out there are using Surfaces, or 2-in-1 PCs, inking, gaming on a PC, etc, right? There isn't an iPad that Apple could make that would win me over. That's OK. Doesn't mean someone will find value in an iPad.

"Just because Amazon or Apple make products I don't use or enjoy doesn't, however, mean they are failed consumer technologies, does it? I think you would agree that some people out there are using Surfaces, or 2-in-1 PCs, inking, gaming on a PC, etc, right?" So the answer is that MS is moving towards niche products & experiences? If I asked 100 people who don't read tech blogs or follow this stuff 'Hey, do you know what inking is?' how many do you think could provide the correct answer? If you got one, I'd say that'd be astounding. Not using Apple, Amazon or Google products makes you the outlier, not the norm (which is fine, use whatever you want IDK, I'm talking more big picture here now- the average consumer)
Surface devices are geared toward the professional/prosumer market- my mom isn't going to go out and drop $1200 on a Surface Pro, but she did drop $400 on an iPad. Is there a long term mass-market consumer play here for Microsoft? Microsoft- convince me Windows is still relevant. Yup, my hospital will probably always buy Windows PC's. Neat. Talking about aspirational devices & folding tablets with telephony is all well and good, where's the iPad killer? Where's the sleek wearable from Panos Panay's team that makes the Apple watch look lame? Coming soon? Did they give up?

Dan, until iOS has mouse/trackpad support it'll never be a PC no matter how hard they try. The inverse is just as true in that MacOS doesn't support touch. I truly, honestly believe the uptick in MacBook sales over the past decade has more to do with BootCamp than any new features in MacOS. Having the quasi-iPhone integration on people's Macbooks while having a full-blown Windows PC on the same device is too good to pass up. Had the iPhone not been the success it is I seriously doubt they'd be more than just a niche product.

Agreed. I think that if macOS had a re do and embraced the future (touch), i would be using it. Until then windows is the only choice.

Oh PLEASE. Cortana on Android is a lame joke. It doesn't matter whether you have the Cortana app or set Cortana on the Launcher as default (having TWO apps with Cortana is just incredibly STUPID to begin with, and the experience with each is DIFFERENT). You absolutely CANNOT laud Cortana on Android. You can't get anywhere near the experience that you get on the Windows phones OR PC. I don't call that 'growing'. They aren't even maturing Cortana on the Xbox. I've already written many times exactly what Microsoft needs to do with Cortana, and until they move that direction, Cortana has no hope. I WANT Cortana to be THE big AI/Assistant. We rely on Cortana all day, every day...which is a huge part of why we are resisting bailing to Android. As for the Store, I've not really had any issues with it. But developers are bailing on UWP. Even though they're practically getting handed app development with Microsoft's bowing to PWAs, devs are not coming. We can talk about new devices all day long, but variations on a Surface are NOT going to hold consumers. Heck, the Hub is certainly not a consumer device. I find the Laptop just silly when you have the Pro or you have the Book. And I don't believe for a second that whatever Frankenstein's monster this Andromeda device is will be the Great Disruptive Device they think. Niche, MAYBE, but certainly not another consumer player. Believe me, I despise Android/Google and I despise Apple. I would dearly LOVE to see Microsoft actually do something that caught on with consumers, particularly those of us who were the biggest cheerleaders. But they keep focusing on things that don't have the attention of consumers...meanwhile, Google and Apple are. For pity's sake, they are de-emphasizing Windows itself. What, exactly, do they expect to get people to rally around? For me, at its worst, the Windows ecosystem is still far better than anything out of Apple or Google. But that's not saying a lot.

> Oh PLEASE. Cortana on Android is a lame joke... Let me say first that I agree with you and two Cortanas are one too many, but why do you dismiss Cortana on Android in general? I mean as compared to the competition, not as the limited thing (IMHO any existing voice-driven assistant) is. Would I like it to do more? Sure. Does it do less than Siri/GA/Alexa? Not in my experience.

Yes Cortana does a lot less than Siri/GA/Alexa. Everyone knows that. To say otherwise is just being a fanboy.

I did put "in my experience" disclaimer, did I not? Yours seem to be different, would you care to share some details?

Not really. You can google/whatever you use yourself.

Sigh... I was hoping you actually used the stuff you are commenting on. Some people do...

See when I see people say things like them despising Android and iOS, I cannot take them seriously. Far too emotional and fanboyish. They have done ALOT of things right. More so than MS ever did with WM.

It's a directionless company. How abt that?

I disagree. How abt that?

Tbh I have been critical of MS for a while. I think we are going to have to get over some of their failures and look forward. For example with the whole Xbox thing, I was very annoyed with MS for this gen. However it looks like after that E3 they have learned and are investing. Cannot keep winging over the same stuff.

I love using my windows computers. Just as I love using my iPhone and iPad. I run all Microsoft services on them all. The only thing missing from windows 10 is direct communication with my phone. I'm ok on that as dell mobile connect takes care of that, but ms should bake that into windows 10 asap. I was pissed off for a bit when my 1020 was scratched from the 10 mobile update plan, however it got me onto iPhone at the right time. 6s is a great phone, probably the best iPhone created to date. So, I'm glad they are doing what they are doing.

> The only thing missing from windows 10 is direct communication with my phone. Do you mind sharing what you do for contacts synchronization between iPhone and Windows PC?

Just store all your contacts in your email account. Problem solved. I have Windows, ios and android in my ecosystem and my contacts are available on all devices. Same with my One Drive files.

Microsoft office 365 suite on iOS. I get all my contacts on my pc on my phone using ms apps. I am guessing outlook is the app doing the syncing

Got a 6s for my kid for Christmas, iPhone is not for me but the build quality really impressed me.

I love the fact I get all day battery life, still have the 3.5mm jack, my phone is as fast as the day I bought it, have all the apps, plus another 3 years of OS updates.

I agree that it seems we've finally hit rock bottom and are heading back up. But it's going to take some serious efforts to win back trust. My touchstone for recovery is when I see Mint in the App Store again... whether it be in the form of UWP again or more likely in PWA. Intuit pulled Mint back in 2015 and the store has gone nowhere but downhill since then, with major app after app pulling out, until even Starbucks gave up hope. I do hope you're right though about some light at the end of this dark damp tunnel. I'd like to see the store make a full recovery! Don't think it's possible without a mobile device though. Both UWP and PWA thrive on small, carryable, form factors. A 10 inch surface is a great start... in fact the knuckleheads should NEVER have abandoned Surface 3 in the first place. That said though, people want computing anywhere and everywhere. And most people don't lug around a carry case or backpack everywhere they go. For the most part I do, sure, at least M-F. But most people don't. 6 inches or smaller is the key to consumers being able to take a device anywhere and everywhere they go. Pulling out of that form factor was an enormous mistake. Because it sent the message to developers, intended or not, that UWP was either dead or dying. There's nothing "universal" about an app that runs only on laptops or laptop-like devices! And hence the developer exodus from the store. MS simply must return as soon as possible to a pocketable form factor... and it must be a Surface branded premium device. And yes it must make phone calls/texts, and have a GPS. UWP and PWA (at least on Windows) are at stake. But hey, there's no where but up from here right? Sheesh... I hope so!

"But is it all good enough?" That is the real question. I've gone from being all in with Microsoft at the height of Windows 8.1 / Windows Phone 8.1 to a balanced mix of Microsoft, Google and IoT. I was totally on board with all devices (Surface, XBOX, Windows Phone) and Windows Media Center and life was good in the Microsoft world. Flash-forward to now: Dell XPS Tower (File/Media/Plex Server), Surface Book 2, XBOX One X, Office 365, OneDrive, Pixel 2 XL Phone, Pixelbook (Chromebook), Google Home, YouTuve Premimum, YouTube Music, YouTube TV. That is just what works for me right now. I feel the peaks and valleys of the Microsoft consumer side. It sometimes feels bleak (like right after //Build) but as Daniel said, it feels like the focus is back and tighter than before. Being an IT Director (and currently only IT person at our multi-million dollar company), I see that most people's primary "PC" is their phone. When I suggest backing up to PC (or heck, even to cloud) it is met with immediate comments like "I don't use a PC" or "I don't want to pay for the cloud." I really don't know if this recent, tighter focus on the Microsoft consumer end is "good enough." I tend that it is good enough for the enthusiasts but for the common person, they want mobile and all mobile.

Good feedback! Exactly, initiative like cloud clipboard, and similar technologies driven by Graph, linking what consumers spent and done with thier mobile world(iOS, Android) to desktops is key for Microsoft consumer expansion focus.

Exactly. I have been making such a forecast for over a year. Without vertical integration ms will slowly lose its business.

i just want something to replace my windows phone.
I don't want to have to buy android or iOS...

Hang in there until we see what Andromeda is like. I still use elite x3 as daily driver. Have an android phone as a gift and use it only for apps and paperweight.

How long must we wait? This is a perennial ms problem. Tease and never deliver.

I just had to buy another android it's meant to be pretty good. I hate it even with a windows wrapper on it, it is still terrible. I have to say the operating system on my ancient android was MUCH better, but the hardware was beyond usable.
If windows bring a phone app and hardware to support it, they could make any pc into a phone. Thant would just make so much sense, if we all thought of pc's as something you make calls on, then a pocket pc would be preferable than a 'smartphone'.

Does anyone else wish they would feature freeze windows 10 at Redstone 5 and spend a whole six months just bug fixing and optimising? I dual boot Windows 8.1 and 10 on a few devices due to legacy serial software not being able to grab hold of a serial port in W10 and with all that is wrong with the W8.1 UI it is completely refreshing to use; fast, fluid, responsive, boots in milliseconds, the difference is not only noticeable, it's staggering. In comparison, the spring update of W10 has once again dragged performance down across the UI but Edge is just ridiculous once at least two tabs have been open for longer than an hour. Sometimes it completely locks up for a couple of seconds entirely and the more tabs open the worse it gets. Across a desktop, two Dell laptops and an i7 Surface Pro 3 (yes, with the fan running full tilt for no reason for a lot of the time 😣) Edge has gone from something slick and fresh on first release to a resource hogging tub of lard that plods and huffs and puffs. And I tried W10 on an old desktop with 4gb ram. Just. Don't.
Less features. More optimisation. More speed. Less bugs. Less resources. More smooth. More fresh. More smiles, more productivity, more positivity.

Agree 100%.
I had to stop recommending buying Windows 10 devices about a year ago.

I'd hate to say it...but...you MUST be doing something wrong. I have a handful of old devices (+5 years) running Windows 10 just fine. I know of several friends and colleagues that are doing the same.

As an example, my 10+ year old Dell XPS desktop. I did a Windows 10 clean install (which went very well), replaced and duplicated my HD with a WD SSD. This computer runs like a new PC out of the box! Not a single OS issue to be found as all of the previous issues were from OS updates over OS updates. Clean install was my solution that solved every single issue I had with W10.

What they done with Windows 10 leaves me very content to wait on a consumer perspective. My ThinkPad x200t is running never better, repurposed it for my parents computer, They keep making my surface3 better Too many naysayers want everything now or yesterday. Why complain, it's not like you don't have other options if you're really not the happy and it's not like you own the company enough to influence decisions. Overall it is annoying what has happened but they are focusing ok what they need first

Microsoft has a unique Windows of opportunity from now till Christmas Windows Central must relentlessly keep the user's here to focus on constructive feedback what need to be done for consumer Non Stop every week till Christmas. Hopefully Microsoft and OEM marketing departments have figured out what are key new category differentiation bedside 20+ hours battery life. Snap 850 and 1000 are going to address performance issue. We need regular sneak preview of performance improvement over that of snap835. We need now!! The newly released hinge API discovered by WalkingCat provides inspiration for what new category user experience that are possible with Andromeda!! I encourage WC to mobilize users to discuss creative ways to use Andromeda in ways not possible with 2 in 1. Imagine! U often need two hands to switch from one hinge form with existing 2 in 1. With Andromeda, u need only one hand, how would that create new unprecedented user experience!!!!! WC, we need u to explore that. Microsoft is not so great with competing and even communicating in consumer space. The company however has proven over the last few years, they know the creative language of delivering new category - so do your thing and define new ONE hand Andromeda experience and how fluent and other features response in sync with this gesture. The world full of people who scored last failures with unimaginable energy. People like Elon Musk,... focus this unimaginable energy Only on future... This article has stimulated good feedback, let see how one hand Andromeda hinge changing experience together with Win10 latest RS4 and RS5 features will create new unprecedented user experience!!!

1. Cortana had a good start in wp8.1. Now it's nothing but a bad joke. Google Assistant sweeps the floor with it.
2. Surface devices may be nice looking, but are plagued by a mediocre OS tested by insiders
3. UWP is pretty much dead. Besides a few MS apps, most devs do not give a damn about it.
4. It will pass years until a PWA will be as good as a native app, so until then the app store will remain a junk yard filled with centennials and wrappers.
5. Andromeda will not change anything without mobile apps. No Google apps, no Firefox, no banking apps, no local transportation apps, no mobile operator apps..etc etc A pocket device needs pocket functionality first. Or MS expects anyone to buy it only for onenote and pen? :))

Yes even if only OneNote and a pen would be supplied I for sure would buy it.

Where is Mr Ward when we need him?

I'd love to see a new C#/UWP SDK and store section for screen savers. They added Themes to the store, why not screensavers?

Microsoft isn't going away anytime soon, I have used their products and services for nearly 20 years and still today I am typing on a Surface Pro 4, I use an Xbox1X for gaming/home entertainment, I (still) use a Lumia 650 as my daily driver with a Lumia 640 XL for tinkering. I`ve been annoyed by the lack of support for certain products but I certainly don`t take it personally, my SP4 had screen flickering so I sent it back and got a great refurb, my X1X had a faulty HDD so I sent it back and guess what? they sent me a brand new one! My wife bought me Halo MCC when it was released and it was disappointing, but, I kept it and now they are reworking the collection to be fixed with multiple patches and major updates. I can even play Sea of Thieves on my SP4 or L650 XL in another room if my wife and kids are watching the main TV by using the XBOX developer companion app! I use office 365 for work, personal and social purposes and with that I get 1 TB Onedrive storage, customer services have vastly improved over the last few years. All my devices have all my stuff all the time anywhere! show me another company that can pull this off and I will give them my money. For now, bring on the goddamn Surface Phone!!

Hah, good to hear that. Refreshing.

Things are definitely getting better. Being an MS fan has been a tough and lonely road in recent years, but 2018 feels like the year we start to see big gains. Glad I stuck around :)

Please please please tell MS remove the restriction or region lock of the Store. It's really sad outside of the US.

I'm still entrenched in Microsoft's world (Windows 10, Windows 10 Mobile, Office 365, R Tools for Visual Studio, LinkedIn, GitHub, Xbox, Skype, OneDrive, Surface Pro, etc.), but boy have they burned me a lot recently (Kinect, Groove, Windows Phone, Microsoft Band 2, and probably like seven other things I've managed to erase from memory).

Here's a list of essential apps MIA on UWP or PWA. When you see them on the Store you'll know that Stella got her Groove back... * Mint, Citigroup, Chase, Bank of America, Capital One, Venmo, Square Cash, PayPal, MS Money
* eTrade, TD Ameritrade, Charles Schwab, Fidelity Investments
* Southwest, Alaska, Delta, United, Jet Blue, American Airlines, Expedia
* Voxer, IMDB, Pinterest, Yelp, Starbucks, Food Network, StubHub
* Twitch, Mixer, Monument Valley, Sky Guide, ESPN
* Google Photos, Google Maps, YouTube

Fair r article as far as as it goes and ... that is the border of the usa. It ignores the rest of the world. ANDROID and ios have that to themselves since ms surrendered.

Thanks for the nice article Dan, it's right timing as well.
Good to see debatable article like this getting more than 100 comments like in the previous old days. I am also waiting for what's next from Microsoft. Right now, I am using Surface 3 for my personal computing needs, and the company issued ThinkPad x270 for my main work (still with Win7, unfortunately). I am still using Lumia 950XL for phone/ mobile use case and photography needs.

well this year i stopped using a Microsoft browser for first time in 20 years and its all because i cant open my new tabs to my default home page or page of my choice, It this and many other software changes in windows 10 i feel Microsoft will push even hard core fans away. Remember when pressing x on a windows closed it. Now it minimises it by shoving it in the task bar background. Microsoft are restrictive controlling and well confusing consumers with their software approach. I still have a desktop pc with windows 10 but everything else is android, in a few years time this consumer could easily go away from windows. I love windows 10 i do but these missing elements and little things like no way to create tiles from Microsoft and only third party options bug me alot.
They dont have a mobile phone either and i need all my computing needs locked in together, still if microsft released a premium handset with all the app the apple and google store enjoy id swap cause i loved windows mobile too but microsft is no a company i consider great at software, not with all the issues i have experienced in the last 4-6 years. only cocoon i see is the on microsft pushes their loyal customers away from.
Great article i just dont agree.

The problem with Microsoft has never been their abandonment of the consumer space but rather their total lack of follow through when it comes to their products. You can't tell me that with true effort Band could not have made it as a leader in wearables. Ask anyone who remembers the Zune player application what they thought of it and undoubtedly they loved it but MS abandoned it and gave us Groove. Look at their perceived successes like Surface Studio, the machine could have been much more successful if they truly supported it with new functions for the dial and new accessories but we got nothing. Microsoft has a whole accessories business that doesn't seem to want to do anything outside the box to grow excitement about their products. Don't even get me started on mobile. If a Microsoft product is not an instant success or market leader they seem to lose interest instead of fighting hard for their product. The result is that people who bought into their products eventually get burned. I had to switch to Android after MS abandoned Windows Phone and I hate it but I'm not worried if it's going to be around in a few years. As a consumer of any Microsoft consumer product you are always afraid that they will leave you holding the bag. I have a whole collection of bags now.

"Ask anyone who remembers the Zune player application what they thought of it and undoubtedly they loved it" Ask me. I hate it. I swear to God I do NOT understand the love for Zune. The app is horrible. It makes iTunes look user friendly. It makes Unix look user friendly, fergodsake. It is the most bizarre software I have ever used, and I am old enough to remember when you had to recompile the Linux kernel to add a friggin mouse driver. Zune has no menus at all. It is completely "guess how everything works". Yes, once you figure it out it works OK. Sort of. Most of the time. I have a couple of 16GB Zune HD players. Again, completely bizarre UI. A button press to wake up the screen, then an on-screen button to change the volume? Huh? It is impossible to change the volume without looking at the screen. It desperately needs a real volume up/down button. You know, like EVERY OTHER GD phone/MP3 player ever made. The most common thing you are going to need to do - adjusting the volume - is absurdly complicated. I only use the HD Zunes because they are small/light and they were cheap - $50 as refurbs on eBay. 15 year old Dell Jukeboxes - I have a couple of these too - are easier to use AND you can adjust the volume while it is in your pocket. Not to mention iPods and phones. It is no wonder that the whole Zune thing failed. The worst UI/UX EVER in a "consumer" product.

I hope we don't have to wait a long time for these store features to hit other regions. Also any news on the store Microsoft was supposedly opening in London?

The most things are only on EEUU on other places, is worst. Windows Central, try to install it on other languages and look the differences, it's a shame.

In my opinion Microsoft has been on the right track since they offered free 10 upgrades to just about everyone whether they had legit windows 7 or no. Microsoft has been doing its best to give its customers who use their products and services, the most bang for their buck. I am most fascinated with how they sell a 4k gaming box with the xbox one x for 500$, try simulating that with a gaming pc. Not only are they trying to entice more people with what I see as obviously better service and products, but they are also trying to entice even those who don't like Microsoft products or services to gain a different perspective on the moral compass of MS as a company. Everything from the allowing cross play, to finally realizing Linux should be supported and not trashed, Xbox game pass, adding play anywhere, investing in cloud gaming and so many pro consumer things have been doing. Buying GitHub and being one of the biggest open source supporters in the tech community (big change from say 10 years ago). Everything Microsoft has been doing in my opinion, deserves them another chance from skeptics who think they are the Microsoft of the new millennium or 90s.

I own a lot of Surface and MS products, and I'm generally a fan. But I'm less of a fan than I was, so they haven't made gains with me. It's cute that MS is putting better movies in the Store. But I've been burned too many times buying content for platforms that no longer exist because MS tires of them -- all the apps I bought for my Windows Phone (apps gone, money wasted), all the songs I bought on Groove (Groove gone so now I listen to Spotify, money down the drain), all the time and money I invested around Windows Home Server and Windows Media Center (so much for all that), all the data I put into the Windows health app through my band (which became useless when I had to migrate to Fitbit), and so on. You would have to be a complete moron to buy a movie from MS on the Store and hope that MS doesn't abandon that platform a few years down the road. If I buy a movie to stream, it's going to be from Amazon or VUDU, which are platforms hosted by companies that do not have a track record of flushing my hard-earned content down the toilet because they decide they are bored with the platform. On many platforms and product lines, MS has proven that trust is hard to earn but easily lost. They have spent 15 years losing my trust. It will take longer than that to regain it. I'll continue to buy PCs in various flavors because the one thing I do trust is that MS makes a lot of money on the Windows OS, so I'm confident they will keep building that. But beyond that, it'll be a hard sell.

Really, Dan? Surface will slowly be out of the market without real mobile apps.

I don't think microsoft is making realistic consumer gains. I think they are business focussed though. With consumer gains I would expect, with windows 10, there to be great effort into fixing half baked features that have been lingering for many years now. tablet mode is in a sorry state of unfinished experiences (multitasking in portrait mode is a disaster, animations are still flaky, Edge tablet experience could be better with IE metro app in windows 8 being a good reference design, and much, much more....), Cortana is still missing more language and regional support and is still not adressed after 5 years, despite promises, although windows 10 is becoming more consistent the experience is still patchy with a wild mix of classic, legacy, metro, modern and fluent and (with PWA) mixes of other designs (messy), virtual keyboards for different languages are still missing complete language experiences (windows phone to date has supported Dutch shapewrite keyboard support, It still isn't here with windows 10 after 3 years from official release!!!???). windows 10 is okay, but not good. I think belfiore has added some interesting things for consumers in light of easing connectivity between phone and pc, but I think it is a mere distraction for other relevant issues that need adressing windows 10. If other windows 10 issues were adressed earlier on in windows 10, my outlook on Belfiore's current projects would be more positieve.

I am not by any means expressing an opinion of Microsoft, but of myself; I personally attribute most of Microsoft's success not to 1st-party hardware, but instead cross-platform services. Surface is not what brought Microsoft stocks up: A new company-wide approach and mindset to support all platforms brought stocks up.

Myerson just recently left the company. Coming from an xbox perspective, this was monumental for us as Myerson saw the xbox division as a side project never giving it enough budget nor attention. Phil got promoted into executive team that only answers to Nadella, then Myerson got pushed out, and then Nadella does another reorganization which includes executive shuffling. We already are seeing the positives of Myerson being gone on the xbox side of things. MS has finally invested a crap ton of money into the xbox division and the news out of the consumer space has been overwhelmingly positive. If the Surface team and other consumer facing products end up having the same level of revitalization as the xbox team had, then we can surmise that Myerson was a garbage has been no vision executive....as, if i remember correctly, he was basically in charge of all consumer facing products.

I really don't want to troll here... But, i switched back to Linux. Best decision since years! Love my wobbly windows and 3D Desktop Cube :-) Krita, Blender 3D, Renoise, LMMS, Natron2, KDEnlive, STeam, Construct3, Godot Game Engine, Libre Office, Google Docs, Google Keep, Inbox, Graphit Designer, Scribus, Android Studio, Pico 8 console, OBS, SynFig Studio and so on. It's all available. Thanks to "Wine" you can run windows software too (Magica Voxel in my case). And it's all so fluent and smooth. Can't compare to WIndows 10. WIndows 10 was on the same notebook slow as hell and a real RAM Monster.
Windows Central Newsletter
Get the best of Windows Central in in your inbox, every day!
Thank you for signing up to Windows Central. You will receive a verification email shortly.
There was a problem. Please refresh the page and try again.