I've never seen this NZXT mic so cheap — at only $60, it's an excellent choice for new streamers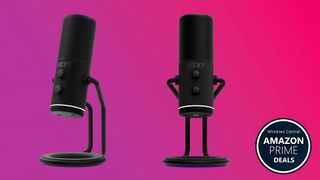 (Image credit: NZXT)
We've reviewed the NZXT capsule microphone before here at Windows Central, and while it's not a new model, this price drop from $99.99 to $59.99 makes this USB microphone a killer deal if you're new to streaming, podcasting, or even just want better audio for your gaming party chat.

The NZXT Capsule USB mic is already a fantastic buy for anyone looking for a plug-and-play product that is easy to set up, gives great audio quality and won't break the bank, but I've never seen it this cheap and just had to share this deal.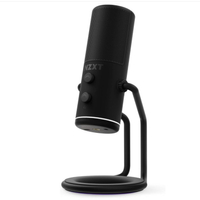 NZXT Capsule Microphone|was $99.99 now $59.99 at Amazon

With USB-C connection, driverless setup and integrated filters, you can just plug in and go with this excellent value and performance condenser USB microphone.

✅ Great for: Sleek design, premium build quality and strong audio recording
For its modest price, the NZXT Capsule is a fantastic choice if you want a good quality condenser mic to improve your streaming skills. There are of course bigger better microphones out there, which you check out on our best microphones for streaming list but you'll pay a hefty price for them. If you're new to the world of streaming, or thinking of starting a podcast you may not want to break the bank on top-of-the-range equipment straight away.

The NZXT Capsule already performs solidly in the audio department at its sub-$100 price point, so to see it at $60 makes this a must-recommend for newbie audiophiles. It's no frills, easy to set up and solely focused on doing its job —delivering great audio.


Quick menu
1. Best early deals
2. Computing deals
3. Gaming and Xbox deals
4. Dates and FAQ
NZXT was generally known for its cases and PC components before entering the mic market with this USB mic, but it's made good headway with such a good quality offering at an aggressively priced $100. You get 96kHz at 24-bit sound resolution with a 20Hz to 20kHz standard frequency response, and a dynamic range that caps out at 120dB. These are incredibly competitive specs for $60 if you can grab one.

The mic looks the business too; with a matte black or white finish that you can easily match with the rest of your setup. On the fore, you have two volume knobs to control input and output, and a front-facing grill.
The NZXT Capsule USB microphone only supports a cardioid polar pattern due to its front grill, so you won't get much sound input from anything but a forward facing direction. This is perfect for streaming and gaming though as you don't want your mic picking up background noises. The mic also comes with a stand that's easy to set up and features a quick release button.
Any drawbacks?
If you are looking for a boom arm with this mic, the promoted NZXT arm is pretty pricey and comes at the same price as the mic so I wouldn't recommend it. Thankfully, the NZXT Capsule USB Mic has standard fittings so that you can buy a much cheaper boom mic arm from Amazon. There are several inexpensive options to choose from, and it's likely, if you already have an arm, that this mic will fit easily.

For $60, you'll not want to miss the chance to snap this up, so keep in mind that Amazon Big Deal Days run through till October 11, and this will likely jump back up to $100 after that, so go quick!
Big Deal Days: Frequently asked questions
The specifics for Amazon Prime Big Deal Days are now publicly available, with minor hints as to which brands and categories will enjoy significant discounts. Rest assured, we'll update this page with the latest dates and details whenever the company releases more information.
When is Prime Big Deal Days happening?
Amazon Prime Big Deal Days starts at 3 AM ET on Tuesday, October 10, and will run through October 11. If you have any Alexa-compatible hardware, you can say, "Alexa, set a reminder for Prime Big Deal Days" to have Amazon create a reminder for the event.
Which countries are taking part in Big Deal Days?
Australia, Austria, Belgium, Brazil, Canada, China, France, Germany, Italy, Japan, Luxembourg, Netherlands, Poland, Portugal, Singapore, Spain, Sweden, the US, and the UK will all take part in Prime Big Deal Days via their respective storefronts. If your country doesn't have its own localized version of Amazon, you may still be able to make purchases from a neighboring variant, but usual restrictions likely apply, so check your local Amazon international shipping terms and conditions.
Do I need an Amazon Prime membership?
Yes. Prime Big Deal Days is a member-exclusive sales event just like Prime Day before it and Prime Early Access Sale before that. If you're not already a member, you'll need to sign up for Amazon Prime for $14.99 per month or $139 annually (plus tax) to qualify for discounts. For new users, a 30-day trial of Prime is the perfect way to take advantage since you're free to cancel your subscription after the event.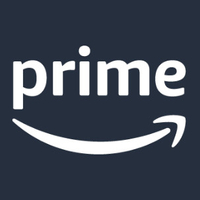 Amazon Prime: Free 30-day trial
Enjoy all the benefits of exclusive discounts during Amazon events, and cancel anytime. If you decide to stay, it's $14.99/month (plus tax) after the trial. Includes extra benefits like free games via Prime Gaming and more bonus content for subscribers.
Get the Windows Central Newsletter
All the latest news, reviews, and guides for Windows and Xbox diehards.
Jen is a News Writer for Windows Central, focused on all things gaming and Microsoft. Anything slaying monsters with magical weapons will get a thumbs up such as Dark Souls, Dragon Age, Diablo, and Monster Hunter. When not playing games, she'll be watching a horror or trash reality TV show, she hasn't decided which of those categories the Kardashians fit into. You can follow Jen on Twitter @Jenbox360 for more Diablo fangirling and general moaning about British weather.