They say good things come in small packages. The Anker Soundcore Ace A1 is almost as small as it gets, and this mini portable Bluetooth speaker is on sale for $10.99 at Amazon. The Ace A1 normally sells for around $18, and it has sold for that price since early August. Before that, it was going for as much as $26. Today's deal is the best direct price drop we've seen.
Ace of Bass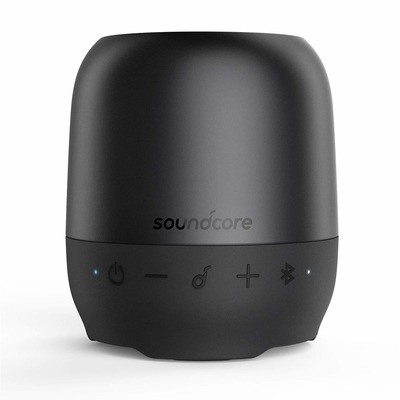 Anker Soundcore Ace A1 6-hour portable Bluetooth speaker
The Ace A1 can fit in your hand pumps out plenty of sound. Thanks to its size and the detachable strap, you can hang it on your backpack, bike, and other places. The rechargeable battery lasts up to 6 hours. Has a built-in mic for hands-free calls.
$10.99 $18.00 $7 off
Anker has a lot of small Bluetooth speakers, like the Soundcore Mini and the Icon Mini. None of them are as low as the A1 and the Ace A0 today. The A0 is very similar to the A1 except it's half the size and lasts half as long. If size is the most important characteristic to you, that one might be worth checking out.
Don't be fooled by its appearance. The Anker Ace A1 can still produce a very powerful sound even though it's small enough for you to hold in your hand. It will also continuously play music for up to six hours thanks to the rechargeable battery.
The speaker's detachable strap gives you a way to attach it to your bike or backpack so you can keep it with you without having to hold onto it. That's a great way to keep the music flowing while you're on the go.
You can also use the speaker to take phone calls. It has built-in microphones that include noise cancellation so your voice stays clear. Listen to music by plugging in via the Aux port or use a microSD card loaded with songs so you don't have to waste your phone's battery. You don't have to break the bank on microSD cards either, since a 16GB card can hold tons of music and costs just a few bucks.
Need a slightly more powerful sound? The EarFun 360-degree portable Bluetooth speaker is on sale today for about $19 off its regular price.
We may earn a commission for purchases using our links. Learn more.