Windows Phone Summary of the Week: March 5 - 11 2012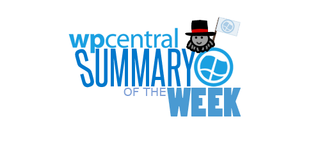 It's Sunday, so what time is it? It's time for the Windows Phone Summary of the Week! This is where we bring you all you a digestible list of everything you need to know from the past week, should you have been lost or absent. Kicking us off, as always, are WPCentral announcements.
We've selected selected our winner (and runner-up) for the WPCentral Nokia 710 Photo Contest! Our Dave is back with the forum roundup for the recently held Mobile World Congress in Barcelona, as well as a number of top threads that contain hot discussion. That's all on the website front, let's head on into the summary.
Starting on the highlights of the week, we have the rumour of Verizon apparently passing up a Nokia Windows Phone (codenamed "Om"). Nokia World has been announced for September 15 - 26 and will be held in Helsinki, Finland. WPCentral will be heading to the event to bring our readers the latest Nokia news and gossip.
Microsoft will be introducing a new "location services" alert icon in "Tango" (and a future update for "Mango" users), which will be displayed among the other status indicators when an app is using the phone's location. Three has banished out-of-contract data usage charges for new plans, as well as introducing new tariff families to make selecting the right contract even easier.
Mobile Nations, the umbrella brand for all the Smartphone Experts websites, held a survey on each website to help improve the community forums. Data retrieved from the WPCentral readers indicates that Windows Phone owners basically "hate Macs". Microsoft has revealed that the Windows Mobile 6.x Marketplace will discontinue on May 9th.
Farm Frenzy 2 is this week's Xbox Live Deal of the Week, sitting comfortably at $1.99. We followed the release of Japanese Xbox Live title DODONPACHI MAXIMUM with watchful eyes as we took a sneak peek, covered the opening of the official website, and finally when it actually made its way to the Marketplace.
Should you be a fan of Sid Meier strategy games, you'll be pleased to know that we have two titles coming to Windows Phone - Sid Meier's Pirates & Civilization Revolution. Both of these strategic classics are sure to attract the attention of some gamers. Prepare yourself for Gerbil Physics, this week's Xbox Live game for Windows Phone, with some papercraft! Closing up our gaming coverage is the release of Zombies Ate My City, a 'transmedia' title.
While we've previously covered leaks and rumours of Windows Phone "Tango" limitations, Microsoft has officially confirmed the RAM app and OS feature restrictions. We take a look at whether an Audible app is possible, and it sure is, so why is Amazon taking so long to bring their Windows Phone app out? Qantas has stated on Twitter that their Windows Phone app, which was featured at MIX '11, is on its way and should be on the Marketplace shortly.
The latest GroupMe update has creeped onto the Marketplace as a separate app under "Microsoft" ownership. The other app, published under "GrouMe", is the older version so users are recommended to switch across. Zero, a new to-do list app, is heavily Metro UI orientated with zero chrome and gestures being used throughout the app.
Baconit, an unofficial Reddit app, has been updated to version 1.8, which brings some exciting features that include Image Mode for subreddits, which allows full screen viewing, endless image scrolling, and comprehensive viewing options. The Apple Siri clone Ask Ziggy has been bumped to version 2.0, which is a massive visual overhaul of the app. Purple Cherry, the rebranded and redesigned Warrio's Jewels 7 (WJ7) Gameboy emulator for Windows Phone, is on its way to the Marketplace.
Nextgen Reader received a fairly sizeable update, which bumps the RSS reader to version 2.5 and includes a handy feed finder. Microsoft's Weather app finally receives a much anticipated update that brings "Mango" support, live tiles, and more.
Nokia have said they still need to "go lower" than their cheaper-than-chips Lumia 610 to effectively combat Android on the price point front. Speaking of Lumia, the 710 has scored high satisfaction with consumers, according to Argus Insights, which doesn't surprise us as the device has been well received and is a solid mid-level Windows Phone. Our George also rates the device high against its elder brothers.
Singapore residing Lumia 710 owners may rejoice as the update to address the pesky issue where the screen stops responding after a call has ended is being rolled out as we speak. Until you receive this update yourself, you can flash your T-Mobile branded Lumia 710 with some hacks. Should you wish to imprint some personality onto the rear side of your shiny new 710, why not give it a tattoo?
The Lumia 800 in white has shown up in a number of places, including Phones4U in the UK and SingTelShop in Singapore. If the colour doesn't matter to you, how about a price tag of just $25? The Canadian carrier TELUS is offering the 800 at this ridiculous price on a 3 year plan.
An unlocked white Lumia 900 is listed on eBay, going for $829. We must note that WPCentral does caution readers to take care when using websites such as eBay. If you're living in Australia, you might wish to pre-order the unlocked 900 from Mobicity with a choice of white, black and cyan. The availability date is April, which almost matches the AT&T delay. Unfortunately, looks as though there's not going to be any exclusivity for the U.S. carrier.
Let's not forget about other OEMs. HTC's TITAN (MK I) is on offer at AT&T for just a penny, as well as it being available for free at Fry's this weekend just gone. Awesome ways to get your paws on the monster of a Windows Phone. WPDownUnder reported that Telstra, the Australian carrier, is set to stock the HTC TITAN II 4G device in the future. This is set to help finally beat the issue the platform had with not pushing any new hardware to the country.
According to The Verge, Nokia will be bringing the "Prodigy" and "AC/DC" (codenames) to AT&T later this year as the manufacturer's first batch of Windows Phone 8 handsets. Expansys is stocking the official cradles for the HTC Radar and TITAN, providing your devices with an attractive (yet pricey) stand. Lastly, the LG Optimus 7 was available for just $159 for one day only in Australia - an incredible price.
Hotmail has ditched the iPhone in the device compatibility illustration on the login page. The handset has been replaced by Nokia's Lumia 800 Windows Phone. Nokia are hosting a number of live events in Australia to market the launch of the Lumia family. Both WPDownUnder and Techin5 are looking to arrange a meet up for networking to take place for platform fans. On the other side of the world, the Finnish manufacturer is picking up the marketing pace in Chile.
SmokedbyWindowsPhone, the promotion campaign that originated at CES 2012, is making its way to Singapore. Speaking of which, should you enjoy SmokedbyWindowsPhone action, be sure to check out a free screensaver for your PC. While Microsoft pushes out their humorous (but effective) campaign, Nokia were offering free London taxi rides for passengers for Social Media Week. South Africa is witnessing the power of Nokia with more episodes of "Little Ideas" being published.
Lumia 900s are being handed out to developers with the manufacturer giving them away in a recruitment drive. The Windows Phone SDK is currently incompatible with Windows 8, but Microsoft is working on getting the issues ironed out within the next few months. Should you be developing an app for the platform and require some free Metro style icons, be sure to check out Metro Studio 1.
We've seen Windows Phone + Kinect demos before, but Ro Ramtohul from the University of Dundee, Scotland, is taking things to a new level with functionality and relevance. He plans to educate people on foreign cultures through gestures and interaction. Closing up the summary, we have Press Play, a game studio responsible for titles on the platform, who have released a beta version of their Unity 3D port-to-XNA toolkit.
Highlights
Gaming
Software
Hardware
Media
Developers
Get the Windows Central Newsletter
All the latest news, reviews, and guides for Windows and Xbox diehards.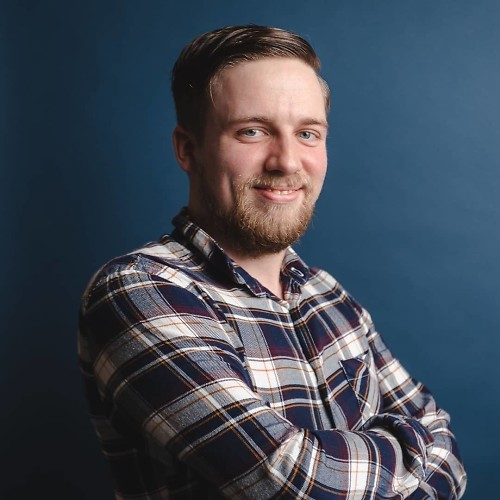 Rich Edmonds was formerly a Senior Editor of PC hardware at Windows Central, covering everything related to PC components and NAS. He's been involved in technology for more than a decade and knows a thing or two about the magic inside a PC chassis. You can follow him on Twitter at @RichEdmonds.