Get fired up with the Red Xbox Elite Series 2 Core Controller — now only $95 at Walmart
Pick up one of Microsoft's top Xbox Elite Controllers in a hot color in this sizzling offer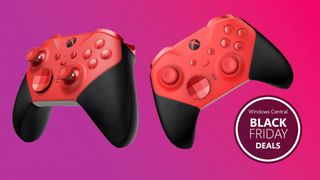 (Image credit: Future)
As the pre-Black Friday frenzy takes hold, I've unearthed a gem amidst the early deals — the Elite Series Core 2 Controller in Red for an unbeatable $95. Buckle up for a gaming experience like never before, and let me tell you why this offer is red-hot.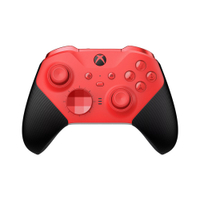 Microsoft Xbox Elite Series 2 Core Wireless Controller | was $139.99 now $95.93 at Walmart

Delivering Elite performance without the Elite price. Boasting 40 hours of battery life, this controller is your ticket to uninterrupted gaming sessions. The Red edition, launched just this year, has surprised everyone by dropping to a jaw-dropping $95. Grab this opportunity to save $44 on the MSRP.

✅ Great for: Rechargeable battery and a premium feel
💰Price check: $139.99 at Best Buy
Black Friday 2023
• Handpicked: The best Black Friday deals overall
• 9 of the best Xbox accessories in Black Friday deals
• Early graphics card Black Friday deals
• Gaming TV early Black Friday deals
• Early motherboard Black Friday deals
• 4K and Ultrawide monitor Black Friday deals
• Early Black Friday deals on power banks
• Xbox controller deals for November
As a proud owner of the White Elite Core Series 2, I never thought I'd be tempted by another color. However, the allure of the Red Elite Series 2 Core at $95 is hard to resist. The red color is stunning and would go perfectly with my long Diablo 4 gaming sessions. I'm already an unashamed collector of the standard Xbox Series X|S controllers, but if the price drops carry on in this way for the Elite controllers I may have to start collecting the premium versions too. The Blue and Red variations were only launched this year so it's good to see at least one of them enjoying a price cut, and now we await the Blue to join it for a sale of fire and ice.
My trusty White Elite Core Series 2 has been my go-to Xbox controller, and I've never splurged on the full-fledged Xbox Elite 2 because of its premium price tag. I've never felt like I'm missing out because this controller is just so good for the price already.

Think about it — the standard Xbox Series X|S controller retails at $64.99, and upgrading to the Elite Series 2 Core for an extra $30 is a steal. With adjustable-tension thumbsticks, a comfortable rubberized grip, and customizable trigger locks, this controller is a game-changer. Worried about missing out on paddles? Fear not, they're currently on sale in various colors on Amazon. You can even grab metallic red to match your new controller.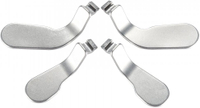 eXtremeRate Xbox Elite Controller Paddles | $22.99 $12.99 at Amazon
Want some paddles for your Xbox Elite Controller Series 2 Core? These ones from eXtremeRate are great, and right now, they're on sale for a fantastic 43% off.
The Xbox Elite Series 2 Core Wireless Controller is undeniably one of the best Xbox controllers you can get, and red is one of my favorite colors (though, truth be told, picking a single favorite color is a challenge for me). So, this deal has officially become my hottest pick of the sales season so far. Not least because ever since it turned slightly chilly I've had the Taylor Swift Red album on repeat. If you're a fan, you'll know all too well.

Regrettably, Walmart isn't accessible in the UK, leaving me unable to partake in this fantastic offer. But for those of you fortunate enough to be in the US, I wholeheartedly encourage you to jump on this deal before stocks run out
The best early deals for Black Friday: Quick links
When does Black Friday 2023 start?
The Black Friday sales event is set to begin on November 24, 2023, and will run through the weekend to Cyber Monday. It consistently falls on the last weekend of November, immediately following Thanksgiving.
While numerous Black Friday deals are already available, even more are expected in the coming days and weeks. It's important to note that the best deals will likely surface during the Black Friday weekend itself. Nonetheless, it's advisable not to hesitate to seize exceptional deals you come across early, especially since some items currently available may not be part of the official event's offerings.
Get the Windows Central Newsletter
All the latest news, reviews, and guides for Windows and Xbox diehards.
Jen is a News Writer for Windows Central, focused on all things gaming and Microsoft. Anything slaying monsters with magical weapons will get a thumbs up such as Dark Souls, Dragon Age, Diablo, and Monster Hunter. When not playing games, she'll be watching a horror or trash reality TV show, she hasn't decided which of those categories the Kardashians fit into. You can follow Jen on Twitter @Jenbox360 for more Diablo fangirling and general moaning about British weather.