Best third-party ink replacements for Canon printers 2023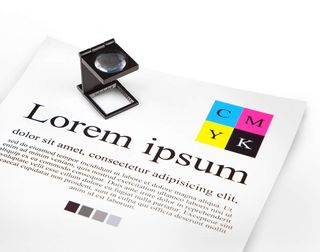 As someone who writes and takes photos for a living, I go through a lot of ink and rely on the best third-party ink replacements for Canon printers. My Canon printer was inexpensive, as most inkjet models are these days, but replacing the ink cartridges is not so budget friendly. Enter third-party replacement ink cartridges that sell for a fraction of the cost and do just as good of a job as OEM cartridges. My favorite cartridges come from E-Z Ink, and they're compatible the Canon PIXMA TS and TR series. The colors are accurate, the cartridges reliable, and the price is nice. If you're looking for a more affordable option to Canon's OEM cartridges, check out our list of the best third-party ink replacements for Canon printers.
Best overall: E-Z Ink
Why you can trust Windows Central Our expert reviewers spend hours testing and comparing products and services so you can choose the best for you. Find out more about how we test.
E-Z Ink
Perfect for work and home printers
Reasons to buy
+
5 cartridges
+
Affordable
+
High page yield
+
Accurate colors
Reasons to avoid
-
Installation takes practice
E-Z Ink replacement cartridges come as a 5-pack and with a smart price tag. This set costs less than a single OEM cartridge and still yields the same number of pages and true-to-life colors that Canon is known for.
This kit includes one extra-large cartridge of black and small cyan, black, magenta, and yellow cartridges. The XL black cartridge puts out 6,360 pages, and the colors print around 830 pages each. The text is crisp, and the colors in graphics and photos are spot-on. Really, there's no difference in quality between Canon's offering and E-Z Ink.
I'm not saying E-Z Ink is lying about having easy-to-install cartridges, but you'll need to do some magic to get these in your printer without getting inky fingers. Once you remove the sticky tab that holds the ink inside the cartridge, the color ink tends to drip out, so you'll need to be quick.
Best value: Officewod
Officewod
High page yield, low cost
Reasons to buy
+
Clear black text
+
Colors render properly
+
No leakage
+
A bargain
Reasons to avoid
-
Once opened, cartridges dry out quicker than other options
The Officewod package comes with 18 cartridges, including six large black, three small black, three cyan, three magenta, and three yellow. The black cartridges produce 500 pages, and the color cartridges print 300 or so before needing replacement.
This bundle has a shelf life of two years, so you can stock up without worrying about the cartridges going bad or losing color before you have a chance to put them to work. The included chip accurately measures the ink level and guarantees your printer will recognize cartridges.
These cartridges are an excellent replacement for Canon's models. They're inexpensive and put out more ink than the OEM cartridges. Beware, though, because these cartridges dry out quicker than other options once opened. If you're not doing bulk printing, this may not be the best budget option for you.
Best for Canon portable printers: Intactech
Intactech
A six-pack at a steal
Reasons to buy
+
Same quality colors as Canon cartridges
+
A bargain
+
Text prints clear
+
Fast-drying ink
Reasons to avoid
-
Installation can be tricky
If you work with one of Canon's newer wireless mobile printers, you will love Intactech's replacement cartridges. They fit all PIXMA and PIXMA mini printers that take C-35 and C-36 cartridges.
The Inactech bundle comes with four black and two color cartridges. The black prints approximately 200 pages, and each color cartridge yields 249 pages. Pricewise, these are a huge money saver over name-brand cartridges, and the quality is on par with what you'd get from Canon.
My only nitpick is that these can take a few tries to install. Occasionally, the printer will show an error message before accepting these non-OEM units. You may need to insert the cartridges, remove them, and then reinsert to get them to take. To be fair, the same thing happens with Canon's own ink cartridges in their portable printer lineup.
Best environmentally friendly cartridges: ValueToner
ValueToner
Save the planet while you print
Reasons to buy
+
Simple installation
+
Vibrant colors
+
Prints well on any type of paper
+
No bleed-through
Reasons to avoid
-
Pricier than other options
ValueToner is all about quality printing and keeping its products sustainable. Each kit comes with a pre-paid envelope to ship used cartridges back to the company where they're refurbished, refilled, and resold. If you're all about Earth-friendly products, throw these into your cart now.
This remanufactured kit includes a large black cartridge and a large tri-color cartridge. You can squeeze out about 400 pages per black cartridge and 300 pages with the tri-color. These are a little more expensive than other options but well worth it.
The colors from ValueToner are accurate and don't smudge, consistently producing clear text, clean lines, and a consistency page after page that rivals the original replacement cartridges from Canon.
Best colors: Smart Ink
Smart Ink
Beautiful colors
Reasons to buy
+
Superb colors
+
Good choice for photos and documents
+
Vacuum-sealed packaging keeps ink fresh
+
2-year shelf life
The high-capacity cartridges from Smart Ink are known for their excellent color rendering. Photos, color documents, and envelopes all print cleanly and with perfect color matching. If you're a photographer or print a lot on glossy paper, these are the cartridges you want.
This 12-pack combo kit comes with four large black cartridges, two small blacks, two cyans, two magentas, and two yellows. The cartridges fit like OEM units and are immediately recognized by compatible Canon printers.
Each cartridge comes in vacuum-sealed packaging to ensure freshness, and they have a shelf life of up to two years. The only downside: The ink takes a long time to dry. If you're patient, this is a stellar deal.
Best high yield: LxTek
LxTek
Print more
Reasons to buy
+
Vibrant colors
+
Never leaks
+
Super-high yield output
+
Consistent quality
Reasons to avoid
-
Not the best choice for printing photos
LxTek designed this kit for those who need to print page after page all day long. The 4-pack comes with one large black cartridge, one cyan, one magenta, and one yellow. Page yield equals up to 1,200 pages per black cartridge and 900 pages per color. Wow!
These replacement ink cartridges have smart chips installed to ensure compatibility with your printer. Ink levels are always displayed accurately, and there was no mess with the installation.
We found quality control to be excellent with these cartridges. Each printed consistently across hundreds of pages of paper without running, smearing, or bleeding through paper. Colors are vibrant and true to life, and blacks are dark and easy to read. For documents, charts, and graphs, this is an excellent choice. If you're printing photos, look elsewhere.
Bottom line
If you have one of today's best cheap printers or a high-end all-in-one printer model, one thing is for certain: You're going to need ink cartridges. My choice of third-party ink replacements for Canon printers is E-Z Ink. The E-Z Ink bundle comes with five ink cartridges, all of which deliver on quality.
E-Z Ink cartridge installation takes a little practice. You'll want to be quick about inserting the cartridge as soon as you rip off the tape that prevents ink from leaking. Not doing so will lead to free-flowing ink drops. Once you get the hang of it, it's a cinch and a non-issue.
If you print lots of text, graphics, and photographs on a PIXMA printer, E-Z Ink is a no-brainer. The colors render beautifully, the text is crisp, and you'll save some cash over Canon's offerings.
If you have an older Canon printer and you're struggling with installation in Windows 10, check out our guide here.
Get the Windows Central Newsletter
All the latest news, reviews, and guides for Windows and Xbox diehards.