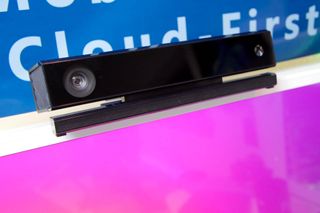 A lot can happen in a week. Seven days might not seem like much, but it can be an eternity in the tech news cycle.
Between Windows news, hardware and software developments and Microsoft's fast-paced movements throughout the technology landscape, it's never easy to keep your hand on the pulse of technology. Not to mention everything that's going on right here at Windows Central!
Every week we're going to compile the biggest stories into one post, so you never fall behind – In Case You Missed It (ICYMI).
Windows
Windows 10 received a cumulative update this week, bringing the version number to 10586.29, incidentally matching the version number of the Windows 10 Mobile general release. Other than that, nothing about the patch was very notable, as it didn't have a changelog.
It looks as though browser extensions for Microsoft Edge, which were originally planned for November, but pushed back to early 2016, may be right around the corner. A Microsoft webpage showing Edge extensions for Pinterest and Reddit Enhancement Suite (RES) went live long enough for some screen captures to be taken and posted on Twitter.
In addition, the makers of the popular bowser extension Adblock Plus announced that an Edge extension is "coming soon.". Microsoft Insiders are slated to receive the feature first, so hopefully we'll see it in an upcoming preview build.
Microsoft introduced a new carrier billing feature in Windows 10 using Boku. Both Sprint and Swisscom are the first partners to sign on to the serve.
A new report claims that the future of Cortana involves the personal assistant floating around your Windows Desktop, rather than being anchored to your Start menu. The idea is to have Cortana work within apps and "appear on top of documents, contextually, and provide information and assistance."
Other notable items:
Uber launches its universal Windows 10 app with Cortana support and more
Skype for Windows adds speech-to-speech translation support for Brazilian Portuguese
Microsoft adds support for in-app purchase discounts in Windows 10 apps
Microsoft
Microsoft continued its push to expand their product line to other platforms this week, officially launching Cortana on Android and iPhone. Android and iOS users can now set location and time reminders, track packages, get answers to questions, and more.
Microsoft also announced that Minecraft to will be heading to the Wii U. The game lands next week, bundled with six add-on packs, for $29.99.
Meanwhile, on Xbox One, users can now try on clothes digitally using their Kinect sensor and the new Mall app. Currently, the virtual shopping experience is only available in the US, but is heading to the UK and Canada in February 2016.
The Display Dock for Continuum received its very first update, a firmware upgrade. The patch came without a changelog, so it is unclear what is new.
The Microsoft Band 2 also got updated. This one was significant, adding music controls and and new reminders. Check out our tutorial on how to use the music controls and learn more about all of the new features.
And great news for OneDrive users. After announcing that they would be cutting some of the benefits for free account holders, Microsoft agreed to roll back their changes for current users. The company's OneDrive UserVoice page exploded with outcries, so now you can opt-in to keep your free 15GB of storage and camera roll bonus. Just be sure to do so by January 31.
Other notable items:
Microsoft starts to link Microsoft Health to Cortana to keep up on your steps
Miscellaneous
The folks at HERE officially bid farewell to Nokia after the company was sold to a coalition of automobile manufacturers. HERE will continue to develop their open mapping platform for cars and mobile devices, but has also set their eye on mapping for autonomous driving vehicles.
Chip maker Qualcomm has been charged with antitrust violations by the European Commission. The Commission alleges that Qualcomm paid an unnamed smartphone and tablet company to exclusively use its chips in their devices. Qualcomm has until April to respond and faces some hefty fines if found responsible.
Radeon announced that some of its current video cards, as well as future ones, will support High Dynamic Range (HDR) displays in 2016.
And finally, we took a look at the Vector, a smartwatch with an official companion app for Windows Phone. See it in action with the Lumia 950.
Other notable items:
Fallout 4 developer Bethesda Game Studios opens new Montreal office
Share your thoughts on this past week of news! And we'll be back again next week to do it all over again.
Try on clothes? This was demoed with Project Nadal and I was pretty stoked about it. Now they do it when no one is using it anymore. WTH!
Windows Central Newsletter
Thank you for signing up to Windows Central. You will receive a verification email shortly.
There was a problem. Please refresh the page and try again.