ICYMI: Improved Windows Store app searches, Microsoft buys Xamirin, and the best of MWC2016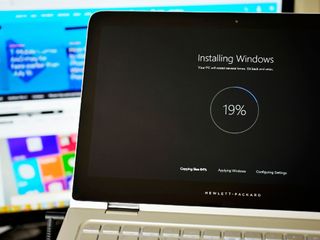 A lot can happen in a week. Seven days might not seem like much, but it can be an eternity in the tech news cycle.
Between Windows news, hardware and software developments and Microsoft's fast-paced movements throughout the technology landscape, it's never easy to keep your hand on the pulse of technology. Not to mention everything that's going on right here at Windows Central!
Every week we're going to compile the biggest stories into one post, so you never fall behind – In Case You Missed It (ICYMI).
Windows
In an attempt to help developers get their apps noticed, Microsoft made some behind-the-scenes changes to the Windows Store. The app ranking algorithm has been tweaked to more heavily favor the number of downloads and ratings while the search function has been improved for searches for app names and keywords.
Microsoft also said that they will start including app reviews by Windows Insiders in the Slow ring since research on average app ratings indicates that their experience is not much different than those on the official build of Windows 10.
Speaking of Windows Insiders, those in the Fast ring received Windows 10 PC build 14271, and for the first time, a Windows 10 Mobile Preview build was released on the same day. Microsoft's Gabriel Aul described on notable change to both:
As for other changes, here is what's fixed and what's broken in Windows 10 PC preview build 14271 and everything else you need to know.
Other notable items:
Windows 10 SDK preview build 14267 released for developers
Microsoft is 'actively working on' universal OneDrive Windows 10 app
Microsoft
Some leaked documents and videos revealed a few details about Microsoft's HoloLens. Apparently, the HoloLens will have a Windows 10-like start menu referred to as the "shell" that shows tiles for the Edge browser and other apps, as well as Cortana. Another video shows an app called Actiongram that will let users create mixed reality videos.
For a couple of days, Xbox Live users had reported that they were having problems buying and launching content. Xbox head Phil Spencer acknowledged the problem and issued an apology via Twitter, and thankfully, the issue was resolved.
Microsoft's president Brad Smith testified in front of the U.S House of Representatives Judiciary Committee this week. When asked about the company's stance on Apple's battle with the FBI over iPhone encryption, Smith said that Microsoft agrees with their rival and will file a formal brief with the court in support of Apple's position.
Microsoft announced the acquisition of Xamarin, a well-known maker of mobile app development tools. The purchase, which may be worth $400 million, is being seen by many as a big piece of the future of Windows 10.
And this week at the Mobile World Congress, Microsoft's Surface Pro 4 took home the prize for Best Mobile Tablet.
Other notable items:
Check out Microsoft HoloLens being used by astronauts in space and underwater
Microsoft HoloLens how-to video offers tips on making good mixed media clips
Microsoft begins prototyping its Galaxy Explorer app for HoloLens
BlackBerry will use Microsoft Azure to offer secure enterprise solutions and services
Outlook Premium may be offered for free to Office 365 subscribers
Mojis come to Skype for Windows Phone 8.1 in latest update
Miscellaneous
After last week's heads-up that it was coming, Facebook rolled out their new reaction images. Now, instead of just liking a post, you can express love, laughter, sadness, anger, and surprise as well.
Activision, creator of the Call of Duty game franchise, has completed its acquisition of Candy Crush maker King Digital. Announced in November, the $5.9 billion deal was finally approved in Ireland, where King is based.
But this week, the focus was on the Mobile World Congress in Barcelona. It was there that heard from Nokia CEO Rajeev Suri, who said that despite their once huge presence in and inevitable return to the smartphone market, the Finnish manufacturer is in "no rush" to dive back in.
Storage device giant Sandisk unveiled some of their new wares at the conference, including super-fast microSD cards and USB Type-C flash drives. The company also showed off a soggy, but portable waterproof SSD.
We also gave you an early look at HTC's Vive, a virtual reality rig powered by Valve's Steam-VR. That's just the tip of the iceberg, though. Check out all of our top pick's from the show!
Other notable items:
India-based Lava launches their first Windows 10 2-in-1 tablet, the Twinpad
Share your thoughts on this past week of news! And we'll be back again next week to do it all over again.
Get the Windows Central Newsletter
All the latest news, reviews, and guides for Windows and Xbox diehards.