ICYMI: Windows 10 shares climb, the Band 2 gets an update, and FitBit gets skinny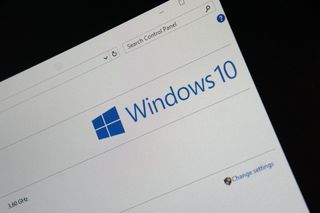 A lot can happen in a week. Seven days might not seem like much, but it can be an eternity in the tech news cycle.
Between Windows news, hardware and software developments and Microsoft's fast-paced movements throughout the technology landscape, it's never easy to keep your hand on the pulse of technology. Not to mention everything that's going on right here at Windows Central!
Every week we're going to compile the biggest stories into one post, so you never fall behind – In Case You Missed It (ICYMI).
Windows
Reports this week show that Windows 10's popularity continues to grow, with the operating system surpassing Windows XP and 8.1 in total installations, but still well behind the ever-present Windows 7. Since its launch, the Windows Store has seen over 3 billion visits.
Part of the reason for its success is its quick adoption amongst gamers. But perhaps one of the biggest factors is that businesses are implementing Windows 10 twice as fast as Windows 8.
Microsoft continues to urge users on other versions of Windows to upgrade changing its designation in Windows Update this week from "optional" to "recommended."
Speaking of updates, Windows 10 build 14257 rolled out to Fast Ring Insiders this week. As usual, the build contains a bunch of fixes, but there are also some new bugs, including one that renders the front-facing camera useless on PCs with Intel RealSense. So if you are fond of Windows Hello, you may want to skip this build.
Other notable items:
Microsoft
The results are in, and The International Data Corporation (IDC) says that, despite the snickers, the iPad Pro outsold Surface last quarter. Even more interesting, is that sales of tablets without keyboards are way down. Consumers are looking for a device with the convenience of a tablet and the capabilities of a laptop. Although Microsoft defined the genre, Apple somehow still pulled off the win.
Microsoft is testing a new type of data center that would live underwater. Dubbed "Project Natick," the new data centers run on renewable energy and require no cooling. And given their size and design, they can be deployed quickly around the world.
The Microsoft Band 2 and its accompanying Health app received significant updates. The two now let you track your weight and view trends over time. The Band 2 also picked up the ability to share workouts with others, a GPS Power Saver mode, activity reminders, and more.
Portable HD camera maker GoPro signed a patent licensing deal with Microsoft. The agreement concerns "certain file storage and other system technologies," but other than that, not many other details were revealed.
With the Super Bowl coming up tomorrow, NFL quarterback Drew Brees appeared on Conan O'Brien. The two not only made some predictions, but also talked about Cortana's own results-predicting accuracy and the Surface's sideline duties.
And Microsoft shared their own vision of the football future, showing how HoloLens could someday be used to watch the game.
Other notable items:
Microsoft opens Office 365 FastTrack small business tools to smaller businesses
Microsoft rolls out February firmware update for the Surface 3
Miscellaneous
Social messaging service WhatsApp announced this week that it has surpassed the 1 billion user mark. That means more than one out of every seven people on the planet has an account.
InFocus revealed their Kangaroo Plus, their latest mini-computer. As small as the average smartphone, the Kangaroo Plus sports 4GB RAM and 64GB of storage, twice the amount of their original Kangaroo PC.
FitBit unveiled their new ultra-slim Alta fitness tracker. The new wrist-riding fitness device will track your steps, distance, calories burned and active minutes. It also connects to your smartphone to notify you of calls, texts, and event reminders. The Alta is now up for pre-order for $129 and will ship in March.
Verizon upped the allotted data for their prepaid plans at no extra charge. The $45 monthly plan doubles from 1GB to 2GB, while the $60 plan will get you 5GB, rather than 3GB.
Finally, Barracuda Networks' cloud storage service Copy will be shutting down on May 1, along with its CudaDrive solution. Users have until then to migrate their files away from the Barracuda cloud or lose their data.
Other notable items:
ROCCAT brings RGB lighting to its Ryos MK FX gaming keyboard
Samsung Galaxy TabPro S will make its Indian debut in April
Cheap Cloud Storage — which one saves you the most?
Share your thoughts on this past week of news! And we'll be back again next week to do it all over again.
Get the Windows Central Newsletter
All the latest news, reviews, and guides for Windows and Xbox diehards.