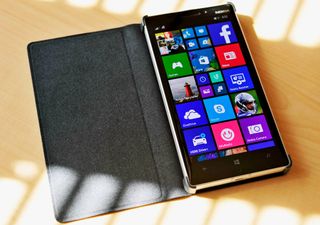 A lot can happen in a week. New apps join the Windows Phone Store or Windows Store. Microsoft's CEO Satya Nadella can release a memo to over 100,000 employees. Your favorite apps can get a big update with a new look or new features. Device rumors come and go. Seven days might not seem like much, but it can be an eternity in the tech news cycle. Which is why every week we're going to compile the biggest stories into one post – In Case You Missed It.
Windows Phone
Microsoft + Windows
Apps
Xbox
Misc.
ICYMI Mailing list
Subscribe to my newsletter to get the above content and more delivered to your inbox. I'll share the above content with you, plus share a few extra links to cool stories and products from around the web. You can even submit links to your blog post or apps that you'd like to be shared with the community. Just send me a tweet (@samsabri) with the URL to your story or app and include the hashtag #ICYMI.
Windows Central Newsletter
Get the best of Windows Central in your inbox, every day!
A lot can happen in a loc a days

wasnt the 1525 rumor leaked this week? That was the biggest news for me at least... or is this for 'news' and not 'rumors'?

Well in case you missed it (the article) I'll read it for you aloud....

Ohkk its written in the first para last line... Sorry. My bad.

When will the Xbox One come to India? I have waited too long for this ...