Windows Phone Summary of the Week: August 22-28, 2011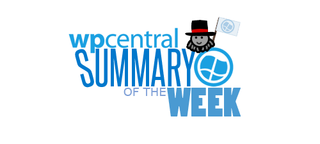 Apologies for the delayed summary, August is a time for late vacations and insane traveling (coupled with awful 3G coverage in the UK - but that's a separate rant for another rainy day). It's been a busy week here at WPCentral with Windows Phone news galore. Let's begin with episode 123 of our weekly (dare I say it?) podcast. Also, WPCentral forum admin Dave Blake has rounded up the latest goings on over at our forum, be sure to check out related discussions, while our Daniel Rubino has provided a quick walk through of what you can expect in the Mango update for the WPCentral app.
Head on past the break for the full run down.
Kicking off the week highlights is Microsoft continuing along the path to be granted with a patent on Metro UI and receiving over 500 responses to the webOS recruitment campaign. The London based HTC event (which both myself and Jay Bennett are attending), along with the same events located in Madrid, Paris and Berlin, is to reportedly focus on Mango.
AdDuplex opens up an offer of 20,000 advertisement impressions to any developer who ports their apps to Windows Phone. It's official, however, that Japan will be getting the first Mango device. The Fujitsu IS12T from KDDI will be launching on August 25th. With the above immanent release, Zune version 4.8 is available so be sure to update your clients in preparation for 7.5.
If Mango news wasn't enough, Microsoft have confirmed details surrounding "Tango", which will be a minor update between Mango (7.5) and Apollo (8.0) catered towards developing countries such as China and India to beef up Bing services in previously neglected countries while enabling low-end options for newly adopted dumb-phone owners.
A Dutch court has granted an Apple injunction against Samsung with the potential to disrupt European shipping and sales - just the latest in the patent war between platforms. Our George Ponder has crafted a Windows Phone device roundup to provide potential buyers with some extra info as to which handset suits needs best, while keeping up with Elbert Perez proves to be difficult.
ZDNet's Matt Miller labels Windows Phone 7 as "most stable OS" with never finding the need to reboot his handsets. With Hurricane Irene in full swing, we take a look at two hurricane apps for your phone to help keep on top of things as well as publishing a helpful tip with turning on "Battery Saver" in Mango. Lastly, a new WP7 website surfaces in Japan.
The Xbox Live title Flowerz receives Mango-support with more languages bundled in the update. Microsoft shows off Kinectimals with 360, Kinect and WP7 integration - pretty sweet! Minesweeper has finally arrived in Europe and beyond, however there are still WAY too many mines in the two-most difficult settings. I've personally blown many limbs off attempting to win a single match on Advance. Super Monkey Ball goes on sale this week, but as our Paul Acevedo mentions in the article, the game is seriously buggy in terms of control and broken achievements.
Hydro Thunder GO receives an update and we have a sneaky map to Venice Canals, which is surely going to be a helping hand. Developer of Cro-Mag Rally has taken onboard player feedback and has provided WPCentral with full release notes. Fight Game Rivals is set to punch its way through your screen on August 31. Looking forward to Sonic the Hedgehog 4: Episode II? How about some Sonic CD to keep you occupied until the release? Xbox Live Extras gets updated to 7.1, ready for Mango goodness and continues to provide a way for gamers to dress avatars.
In the software news LG has quietly made ther apps Mango-compatible in the Marketplace. We previously looked at Love Clean Streets for UK residing WP7 owners who wish to forward vandalism, fly-tipping and more to their local council, but now we take a look at a larger picture with Windows Azure onboard. Torchbear, a social networking game, has entered into beta and is in need of some help. Fancy becoming a beta tester?
We take a look at WeatherLive v2.0 and what is planned for users with Mango just around the corner. We've come across some shots that reveal Mango supporting tethering (Internet sharing), but will carriers support this well requested feature? Microsoft has not only confirmed front-facing (FF) cameras with Skype support, but we heard word on the feature from a Lync demonstration.
With Google scoring a deal with Motorola, smaller Android manufacturers are looking at Windows Phone as a second platform for more stability, INQ being one of them. The Fujitsu IS12T gets benchmarked in WP Bench and leaves older WP7 devices to shame. We've previously mentioned that the Nokia 800 that has popped up before could be SeaRay, but turns out that both models have been reportedly sighted together.
The Acer M310, supporting DLNA over WiFi for Xbox etc., is now reported to be sporting HDMI output, pretty neat right? Something Acer needs along with super design, specifications and execution if they wish to take Windows Phone seriously. A leaked AT&T roadmap shows two WP7.5 devices, one from Samsung and the other from HTC. A handful of mysterious devices have shown up on WP Bench too, including a HTC Radiant.
Speaking of HTC, the Omega (soon to be Radar and Eternity to Titan?) has taken a redesign since we last took a sneak look and is now white/silver. Windows Phone Mango ROM for the HTC HD2 has been released and continues to surprise the community.
Fun time! We take a look at some pretty awesome Mario and friends wallpapers that have been correctly cropped-to-size by 1800PocketPC. A Windows Phone "robot blog" has launched that covers all manner of electronic equipment that is controlled (or manipulated) by WP7 hardware.
For our beloved developers we have the Windows Phone SKD 7.1 RC released (and in Japanese too), but I'm sure you're more interested in the flood gates for Mango app submissions being raised? We take a look at no LED (flashlight) API being available to developers (but manufacturers should release an app similar to HTC's offering) and how Google Analytics is not picking up Windows Phone as an OS yet.
Highlights
Gaming
Software
Hardware
Fun
Developers
Get the Windows Central Newsletter
All the latest news, reviews, and guides for Windows and Xbox diehards.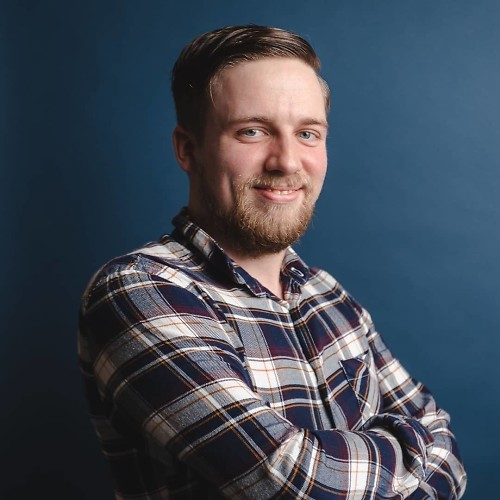 Rich Edmonds was formerly a Senior Editor of PC hardware at Windows Central, covering everything related to PC components and NAS. He's been involved in technology for more than a decade and knows a thing or two about the magic inside a PC chassis. You can follow him on Twitter at @RichEdmonds.