Be extra savvy with your Black Friday shopping by gaming the gift card sales — score $100 worth of Xbox stuff for just $88
Black Friday gift card discounts are the best way to double up on savings.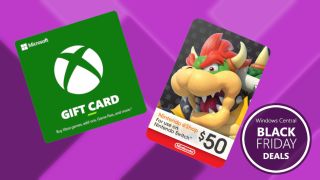 (Image credit: Future)
Black Friday deals are here and it's the biggest season of the year for shopping, and the best time to make savings. Every discount on those coveted items is a victory.

Amidst the flurry of deals and doorbusters, there's a secret weapon in the arsenal of the savvy saver—gift cards. Imagine not just catching the wave of Black Friday discounts but riding it to even greater heights. That's the power of strategic gift card purchases.

If you really want to squeeze every bit of value out of your dollar, the real trick is to double up on savings by purchasing gift cards from the biggest stores when they are available at a discount, it's practically awarding yourself free cash for things you were going to buy anyway. Right now Target is offering 10% off a bunch of cards from Nintendo store to Playstation so you can take full advantage of their online gaming sales, and Amazon is giving 10% off the $50 Xbox gift card, which can be used on anything on the Microsoft store. The best deal though, comes from Newegg who are offering up to $100 Xbox credit for only $88 with the use of a discount code. Read on for savings!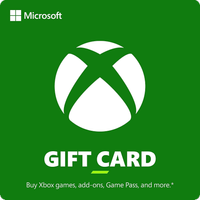 $50 Xbox Gift Card | was $50 now $45 at Amazon

Xbox Gift Cards are one of the most versatile gifts you can get for a loved one, or even to 'treat yo'self' to a new controller or headset. What a lot of people don't realize is that you can use on anything from the Microsoft store, so is a savvy purchase even for non-gamers.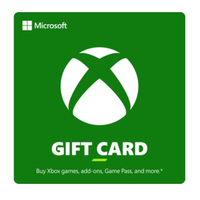 Xbox $100 Gift Card | was $100 now $88 at Newegg

Get the absolute max value for your money by laying down $88 at Newegg for $100 Xbox Store credit. Great for purchasing games on Xbox, subscription services or just treating yourself at the Microsoft store. You'll need to use code BFCY2Z525 to get this discount. For other denominations here are the codes:

$70 for $63 with code BFCY2Z524
$60 for $54 with code BFCY2Z523
$50 for $45 with code BFCY2Z522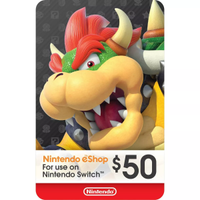 Gift cards 10% off at Target

Currently, Target is playing its cards right by offering a generous 10% off a variety of gift cards, spanning the gaming universe from the Nintendo Store to PlayStation.
✅Perfect for: Those who are about to purchase games from Nintendo, PlayStation, Roblox, or want to take advantage of Microsoft's Black Friday offers on everything from games to accessories.
❌Avoid if: The gift card doesn't account for your specific interests and hobbies or those of your intended recipient.
More great Black Friday deals
What can I buy with my gift card?
In the grand scheme of Black Friday mastery, these discounted gift cards become your secret weapon. Not only do you benefit from the initial Black Friday markdowns, but you amplify your savings by snagging discounted gift cards for the very places you planned to shop. It's like a cheat code to a hidden level of discounts.
So, buckle up for the ultimate guide to navigating Black Friday with finesse. We're diving deep into the art of double-dipping on savings, ensuring you emerge from this shopping season not just with bags full of deals but pockets brimming with extra cash.
Black Friday 2023
• Handpicked: The best deals overall
• Xbox accessories under $100
• Best gaming laptop deals
• Best Xbox console deals
• Best gaming TV deals
• Best graphics card deals
• Best motherboard deals
• Best monitor deals
• Best deals on power banks
To get even more value from your card, check out what the Xbox store already has on sale and double up on the savings. We also have a huge list of the Best Xbox Games if you want inspiration on a new title. However, if you've already got an Xbox Game Pass subscription you may just want to extend that rather than increase your ever-growing backlog.

The Xbox store doesn't just stock Microsoft accessories; you can pick up items from Razer, Steelseries, and Corsair amongst many other brands. So you can even grab one of the best Xbox headsets, or best Xbox controllers.

If gaming isn't in your interest, you could even shave some money off the Surface laptops with this gift card or purchase an Office 365 subscription.

Of course, you could gift the credit to a family member or start your holiday shopping early, depending on how generous you feel. Whatever you decide, act fast; these deals are limited time only.
Get the Windows Central Newsletter
All the latest news, reviews, and guides for Windows and Xbox diehards.
Jen is a News Writer for Windows Central, focused on all things gaming and Microsoft. Anything slaying monsters with magical weapons will get a thumbs up such as Dark Souls, Dragon Age, Diablo, and Monster Hunter. When not playing games, she'll be watching a horror or trash reality TV show, she hasn't decided which of those categories the Kardashians fit into. You can follow Jen on Twitter @Jenbox360 for more Diablo fangirling and general moaning about British weather.