This portable 14-inch Xbox Series S screen is down to $191.99 saving $88
Clip on and play anywhere.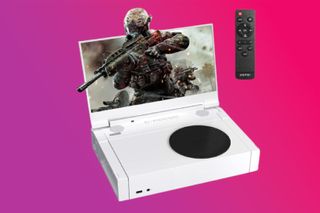 (Image credit: Windows Central)
If you are looking for a portable gaming monitor that can work with your Xbox Series S console, you've probably already considered the G-Story monitor which was the pioneer of portable gaming monitors for the compact Xbox, but now there are more options to choose from.

Several other brands have entered the market with their own portable gaming monitors, such as the Depgi monitor that retails at $279.99. But we've got a discount coupon for you that will take this monitor down to $191.99 so you can turn your Xbox Series S into a true portable gaming powerhouse. This offer is valid until the end of June, so don't miss this opportunity to upgrade your gaming on the move experience.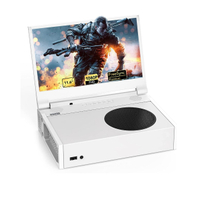 With the Depgi 14" monitor, you can attach your Xbox Series S directly to the screen and play any game you want without streaming. The monitor also supports HDR (High Dynamic Range) and AMD FreeSync to synchronize the refresh rate of the monitor and the console, reducing screen tearing and stuttering.

To get the $191.99 purchase price, you'll need to apply the $60 coupon on the Amazon page listing before adding to your basket, then at checkout use code FCZZMGVH exclusively provided to our readers, to take the voucher to a huge $88 off.
Image 1 of 2
Although this device is undeniably designed for the Xbox Series S, it can be used for much more. The Depgi 14" monitor has two HDMI ports so you can connect to other devices such as PC, Playstation and Switch. If you're a multitasker you can even connect to two things at once for dual-screen mode.

It's as simple as plug-and-play with this screen, which means you don't You don't have to install any drivers or software, or even use the power adapter. The screen can run on the power of your Xbox Series S with the USB cable that comes with it. This may be as close to a full Xbox handheld as we can get without shelling out for the Asus ROG Ally.
Monitor deals: Best Buy | Walmart | Dell | Lenovo | HP | Amazon | Newegg
The audio jack is an advantage that this monitor has over G-Story, because it allows more flexibility for sound when using it with other devices besides the Xbox. You're also getting a remote with this if you're using your Xbox as a Netflix and Chill on the go machine.
I love how easy it is to move the Xbox Series S around the house or take it on vacation, and with a screen like this I don't have to use the TV screen, so I'm currently enjoying reviewing this screen, and a full in depth review will be available soon, so stay tuned to Windows Central.
Get the Windows Central Newsletter
All the latest news, reviews, and guides for Windows and Xbox diehards.
Jen is a News Writer for Windows Central, focused on all things gaming and Microsoft. Anything slaying monsters with magical weapons will get a thumbs up such as Dark Souls, Dragon Age, Diablo, and Monster Hunter. When not playing games, she'll be watching a horror or trash reality TV show, she hasn't decided which of those categories the Kardashians fit into. You can follow Jen on Twitter @Jenbox360 for more Diablo fangirling and general moaning about British weather.