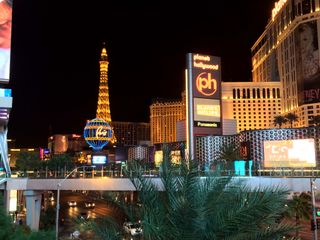 A lot can happen in a week. New apps join the Windows Phone Store or Windows Store. Your favorite apps can get a big update with a new look or new features. Device rumors come and go. Seven days might not seem like much, but it can be an eternity in the tech news cycle. Every week we're going to compile the biggest stories into one post, so you never fall behind – In Case You Missed It (ICYMI).
Windows Phone
Microsoft + Windows
Apps
Games
Xbox
Misc.
12 Days of Hidden Gems
Share your thoughts on this past week of Windows Phone, Windows, Xbox and Microsoft news!
Windows Central Newsletter
Get the best of Windows Central in your inbox, every day!
when is the windows 10 event? 27th jan?

Jan 21 I thought. Could be wrong.

If there was only a way to search the site!

I'm wanting to hear more about the windows phone plans haha. I had to make sure to look up when Chinese new year is lol.

Bye Sam sabri, hi Seth brodeur

Is that Vegas on the pic?

Every article that comes out I hope it's saying Denim is out for the AT&T 1520. So many missed photo opportunities this Christmas... C'mon guys, just let us have it already!

Why is that Windows OS data article included to this article? That article is based on bad data: http://www.zdnet.com/article/more-weird-science-web-analytics-firms-kick... Please at least update that article or delete it altogether.

He no longer works for WC...

Is he janitor or something ._.

Alot happened and its only new years

Why i don't get ICYMI mail anymore -_-

Have any new news windows 10 for phones?

Yes. Microsoft just cancelled it. They turned it into an app that you can now only get on iOS and Android. /s

WHAT?! Has Microsoft gone crazy?! I mean releasing WINDOWS 10 on iOS and Android? And why hasn't Windows Central done an article on this yet?

what!!! Is this correct news???

Oh dear, of course not, that would have been reported by WC...

I didn't miss Denim not showing up for my 1520 in Q4 of 14............

Hey Central...could you please put a link on the [read] thing directing to the said article. Like it's on apps like Engadget.. Yeah..it would be easier. Thanks.