WMExperts Podcast Episode 71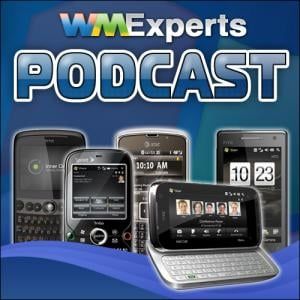 So we missed out on the official announcement of the AT&T Pure and Tilt 2, but Malatesta and Phil still bring you plenty of Pure news, preview Tuesday's Super Duper Windows Mobile 6.5 launch day, and cover everything else going on in the world of Windows Mobile and Microsoft.
Top o' the news
Hardware news
Software news
Microsoft news
Community
Thanks to Cody and Michael for the voicemails, and Brad for the e-mail. Drop us a line. E-mail podcast@wmexperts.com. Call us at (866) 904-5882 ext. 222. Hit us up on Twitter - @wmexperts, Deiter, Phil, Malatesta, George, Tim.
Credits
Thanks to the WMExperts Store for sponsoring the podcast. Thanks also to these great artists for the music and to CCMixter.org for offering a great database of Creative Commons music!
I waited too long to listen to the podcast... Anyway, there will always be front facing QWERTY devices that have winmo on them. They may not be running 7 because of the requirements but will have to be a new version of pocket PC. This is because there are many handheld devices in use for warehousing jobs and most of them run winmo and they always have physical keyboards on them. There will always be new handheld devices that come out for these scenarios that will need to run a newer version of winmo. So the moral of the story is, either Microsoft is going to make a new set of requirements for front facing QWERTY devices to run 7, or they are going to release a new version of Pocket PC that will take the place of standard and professional that front facing QWERTY phones and ruggedized devices will run from now on after 7 has been released and is in full swing. This is just my own foresight but I see no future for 6.5 once 7 has been released. The only players in microsoft's mobile space is going to be 7 and PPC.
Windows Central Newsletter
Get the best of Windows Central in in your inbox, every day!
Thank you for signing up to Windows Central. You will receive a verification email shortly.
There was a problem. Please refresh the page and try again.