Digital artists: Save $180 on this XP-Pen pen display that has been a staple of my set-up
It's your last chance to save $180 on the Artist 24 Pro.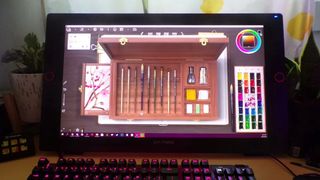 (Image credit: Cole Martin / Windows Central)
XP-Pen's Artist 24 Pro, the largest pen display currently available in the XP-Pen lineup, is available now during Amazon's Prime Day sales for a whopping $180 off. I reviewed the Artist 24 Pro pen display back in 2021, and I'm proud to say the monitor has continued as the central star of my digital art workstation for 2 years now.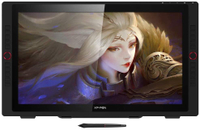 XP-Pen Artist 24 Pro | was $899 now $719
This pen display has been the center of my digital art setup for 2 years now. The customizable hotkeys and dual wheels have been vital for my workflow. With a stunning 2K display, the XP-Pen punches way above its weight class.
💰 Price check: $909 (Newegg)
I've been a digital artist for the last 20 years, and I've watched the tech involved in creating digitally evolve a lot in that timeframe. One thing has always been true about the hobby, however: the barrier to entry is cost-prohibitive for many artists. Digital art software can be GPU-reliant, and finding a good deal on a GPU or a prebuilt PC that can run the software effectively can be an expensive ordeal.

Many artists find themselves investing in their computers to run digital art software, but then may not have much left to spend on a display. Wacom tablets have long been considered the industry standard when it comes to digital art—and for good reason!—but they can easily cost thousands of dollars for units with large displays. If you're willing to sacrifice some of the amenities that Wacom offers, like touch and gesture support, then you can find plenty of wonderful and affordable alternatives.
Brands such as XP-Pen and Xencelabs have done an excellent job at developing budget-friendly Wacom alternatives that easily earn their spot among the best drawing tablets. Of all the drawing tablets and pen displays I've had the pleasure of testing out over the years, the XP-Pen Artist 24 Pro has been a runaway star. Its 2K resolution has been a nice happy medium between giving me a crisp resolution without being too taxing on my graphics card.
The monitor is easily VESA mounted, so I can move it around in my workspace freely, using it as a standard display or pulling it near for a more comfortable drawing position as necessary. The radial dials allow me to quickly navigate through colors and increase or decrease brush size without interrupting my workflow. Meanwhile, the driver software allows me to quickly switch up my quick keys functionality to work seamlessly with whichever illustration program I'm currently working in.
While 16-inch pen displays are often considered the "sweet spot" for artists, there's a value to having a larger display as part of your workstation. Large displays give artists the space to create sweeping brush strokes in the work which require using the entire arm as opposed to just drawing from the wrist. Not only do these larger strokes look better and give the impression of artistic confidence, they also spare you, the artist, from the awful fatigue that can come from drawing from the wrist.
If you're looking to improve your own workflow or otherwise upgrade your digital art setup, then you won't want to miss out on this deal for the XP-Pen Artist 24 Pro. There are only a few hours left to save $180 on this pen display, and you will need an Amazon Prime account to take advantage of the discount.
Get the Windows Central Newsletter
All the latest news, reviews, and guides for Windows and Xbox diehards.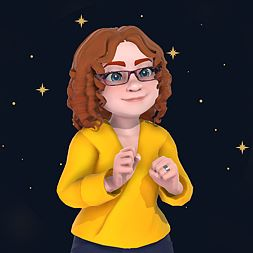 Cole is the resident Call of Duty know-it-all and indie game enthusiast for Windows Central. She's a lifelong artist with two decades of experience in digital painting, and she will happily talk your ear off about budget pen displays.